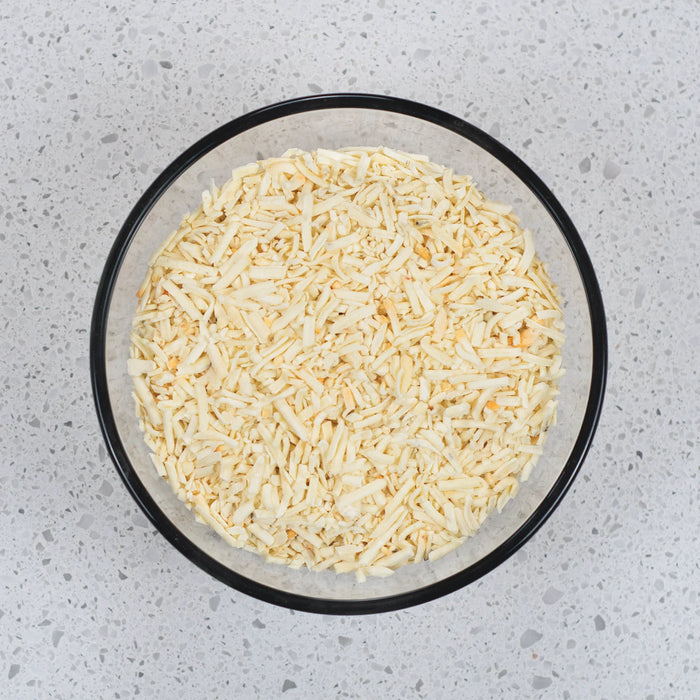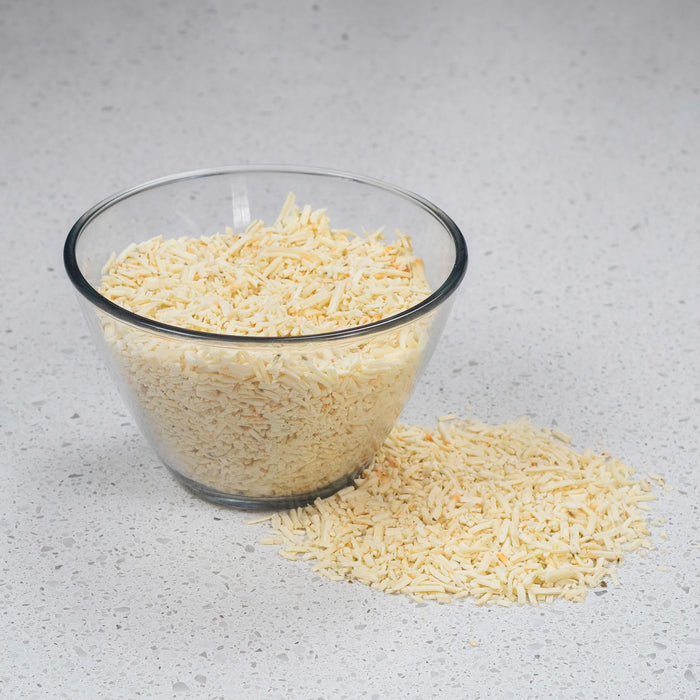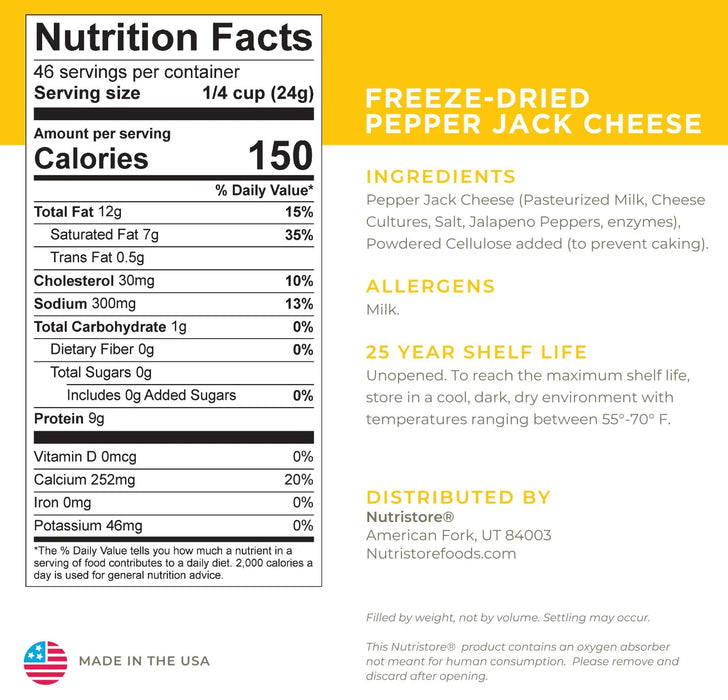 (#10 Can) Nutristore Freeze Dried Pepper Jack Cheese
Enjoy cheese wherever and whenever thanks to our Freeze dried Pepper Jack. With just the right amount of Jalapeno to spice up your meal and 9 grams of protein per serving, this delicious cheese is sure to move fast.
With an optimal amount of protein and servings per can, this delicious bulk freeze-dried pepper jack cheese is easy to store long-term and simple to rehydrate. Nutristore Shredded Pepper Jack Cheese is ideal for lightweight DIY camping/backpacking meals or to use in survival situations. The perfect addition to your emergency survival food storage. Simply create an instant meal and use it in all of your favorite recipes such as; pizza, mac & cheese, nachos, lasagna, or quesadillas. Just add water and enjoy

Delicious quick and easy snack to pack for kids

25 year shelf life

No added sugar, chemicals or preservatives

Excellent source of Protein

Excellent way to expand your snack and meal options
Rehydration Instructions:
To use – eat straight out of the can or drizzle 3 1/2 tablespoons of cold water over 1 cup of cheese and stir. Store in a resealable bag and refrigerate for 35 minutes.