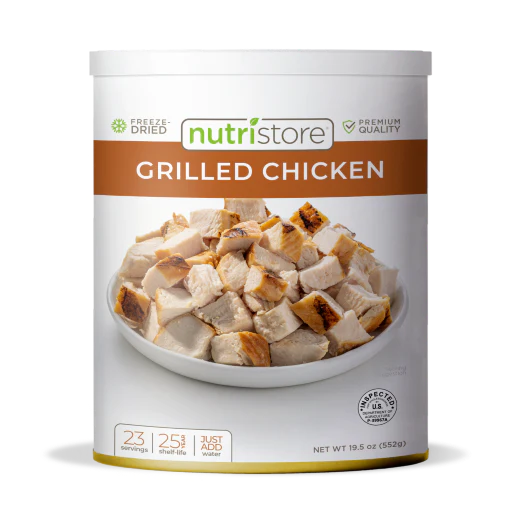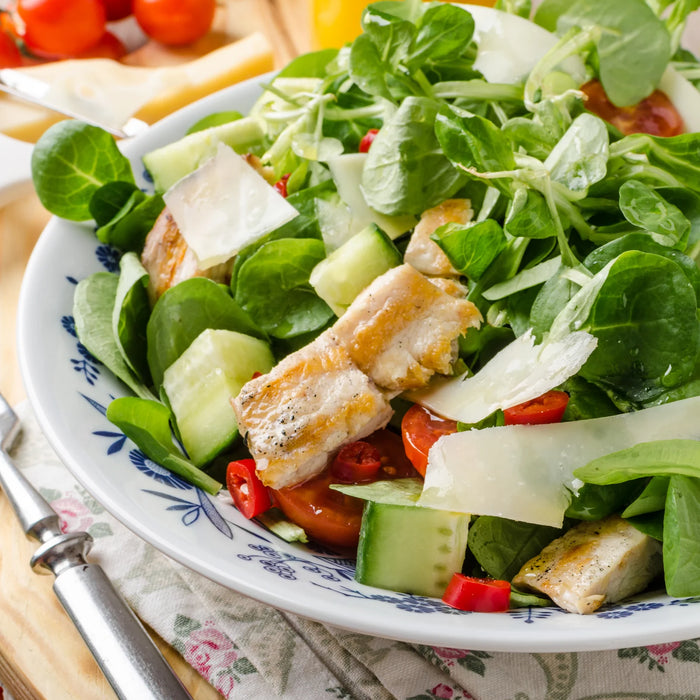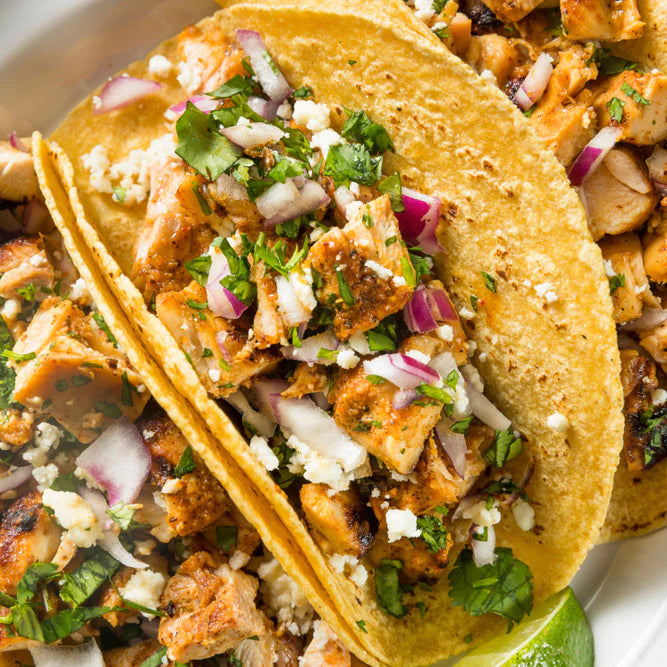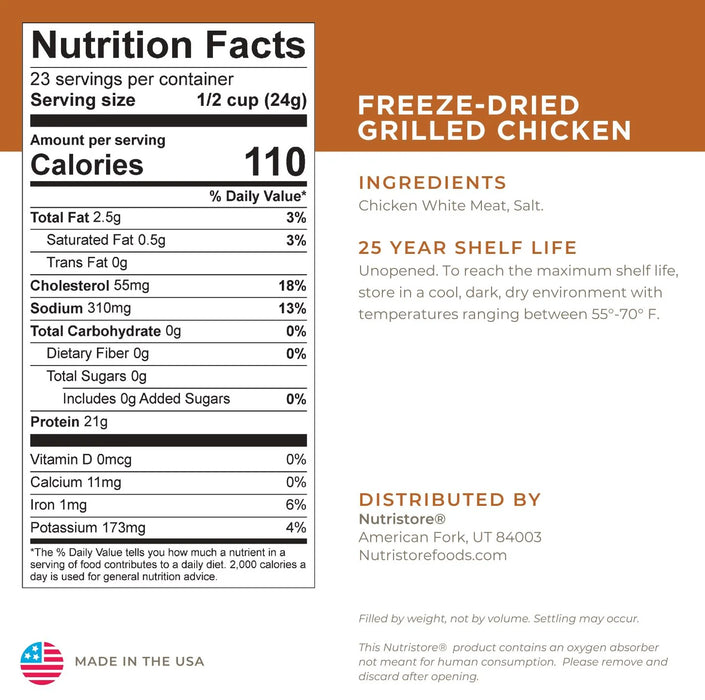 (#10 Can) Nutristore Freeze Dried Grilled Chicken
100% Premium quality high protein freeze dried chicken. Nutristore Grilled Chicken is ideal to help you out with a delicious quick meal when you forgot its your night. It's also perfect for lightweight DIY camping and backpacking meals, or to use in emergency survival situations.

100% Real Meat

100% Premium Clean Ingredients

23 x 1/2 cup servings

21 grams of Protein per serving

Made in the USA

Up to 25 year sealed shelf life
Rehydration Instructions:
Add 1/2 cup warm water to 1 cup of Nutristore chicken and let sit for 15-20 minutes or until tender.