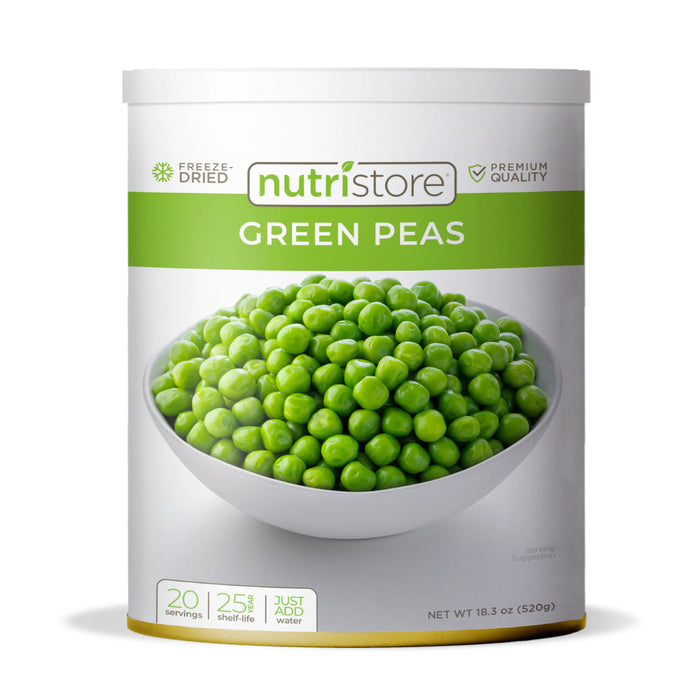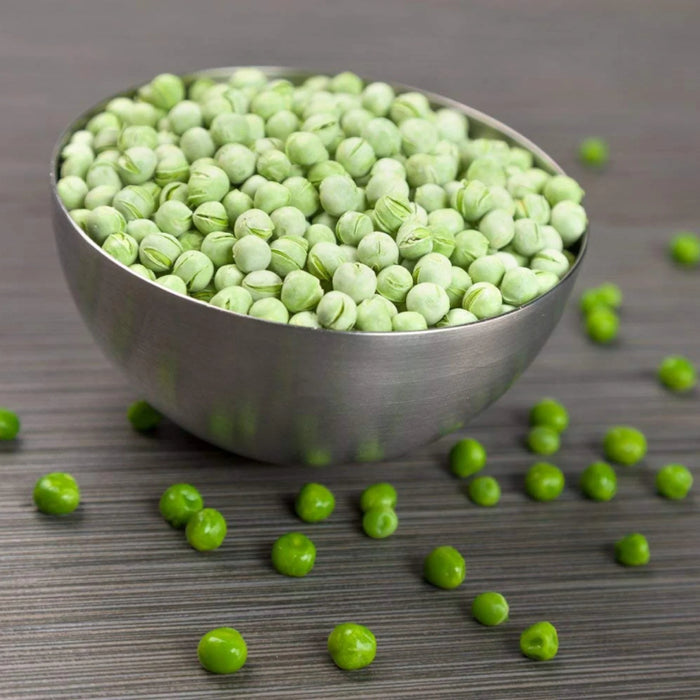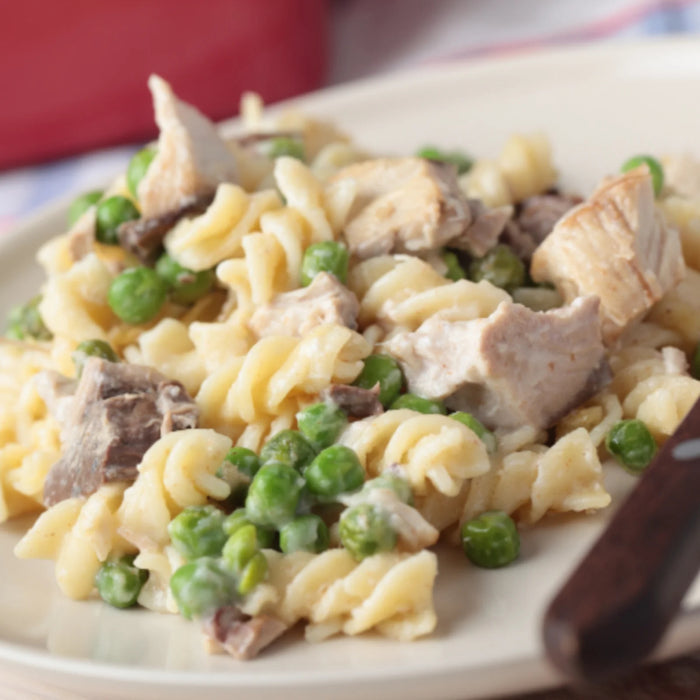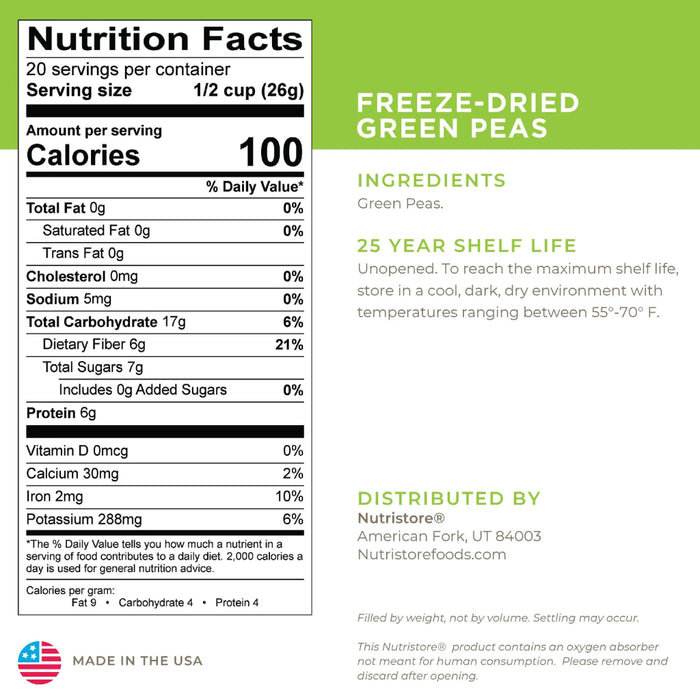 (#10 Can) Nutristore Freeze Dried Green Peas
High quality Green Peas that are simple to prepare and ready to use in green salads, soups, or pasta dishes. 25 year shelf life
Nutristore™ Freeze-dried Green Peas will amaze you with their garden-like fresh taste. Our high quality Green Peas are simple to prepare and ready to use in green salads, soups, or pasta dishes. The 25 year shelf life gives you the confidence you have access to garden fresh Green Peas year round, no matter the circumstance. As a great source of Vitamin A and C, these Green Peas are a great way to give your family the nutrition they need in any situation.

Fast reconstitution time

25 year shelf life

Country of Origin New Zealand

Garden-like fresh taste available year round

Great as a side dish or supplement to your soups and salads
Rehydration Instructions:
Soak 1 cup Nutristore™ Peas in 1 cup water until tender (5-10 minutes); drain off extra water.