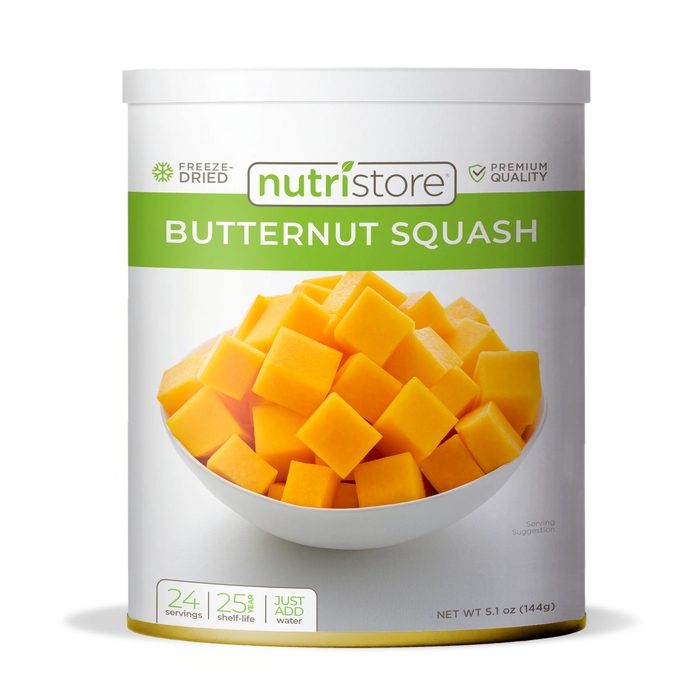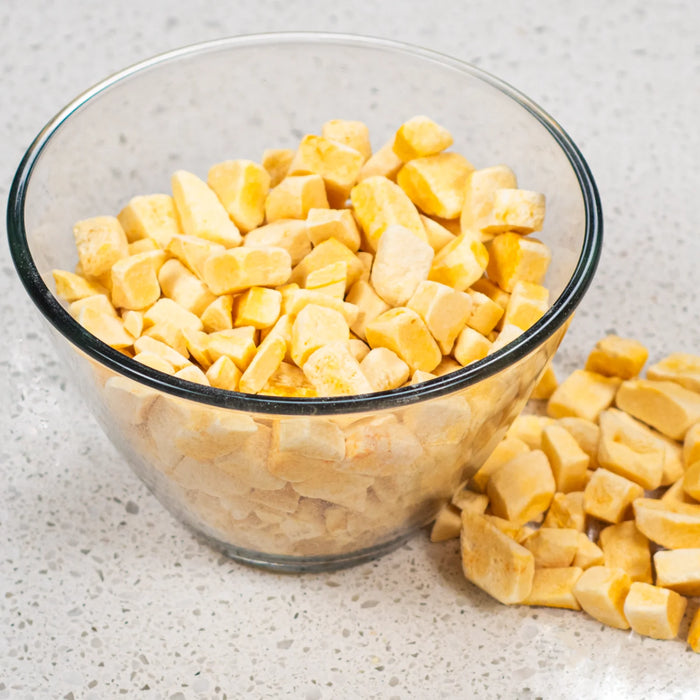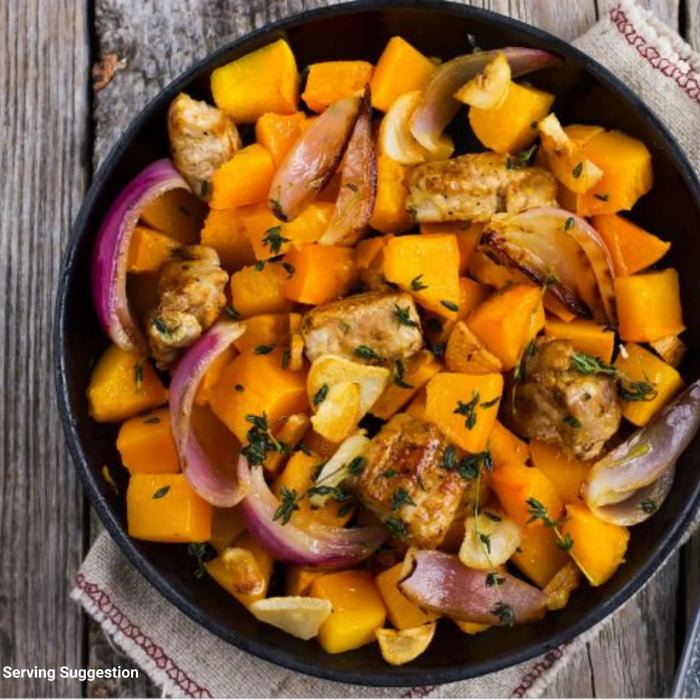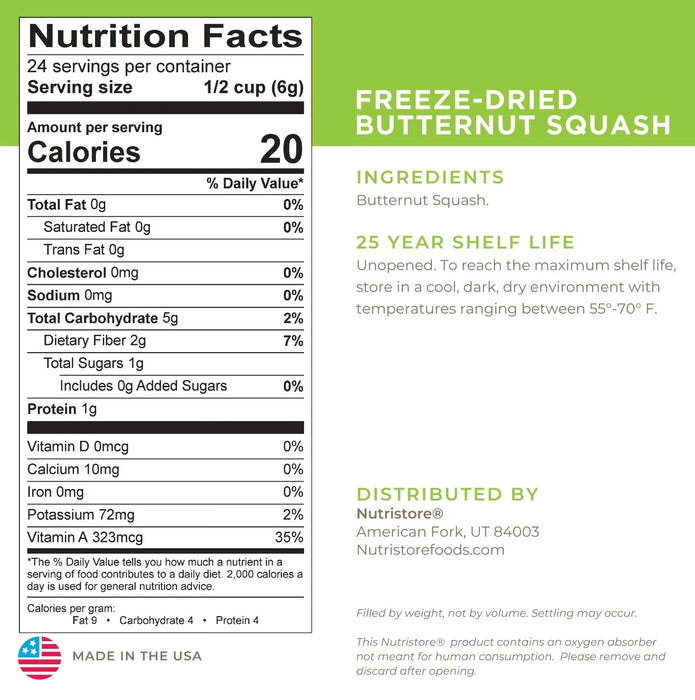 (#10 Can) Nutristore Freeze Dried Butternut Squash
Enjoy the sweet nutty flavor of Nutristore™ Freeze-dried Butternut Squash on your plate. Butternut squash is an excellent way to obtain essential nutrients and makes a great addition to many sweet and savory recipes.
Nutristore™ Freeze-dried Butternut Squash is a great tasting low calorie, high nutrient addition to your plate.

High in Vitamin A, Vitamin C, magnesium, fiber, and potassium

Fast preparation

25 year shelf life

High Antioxidant content

Delicious way to obtain essential vitamins
Rehydration Instructions:
Add 1/3 cup of hot water to 1 cup of Nutristore™ Butternut Squash and let sit until tender.