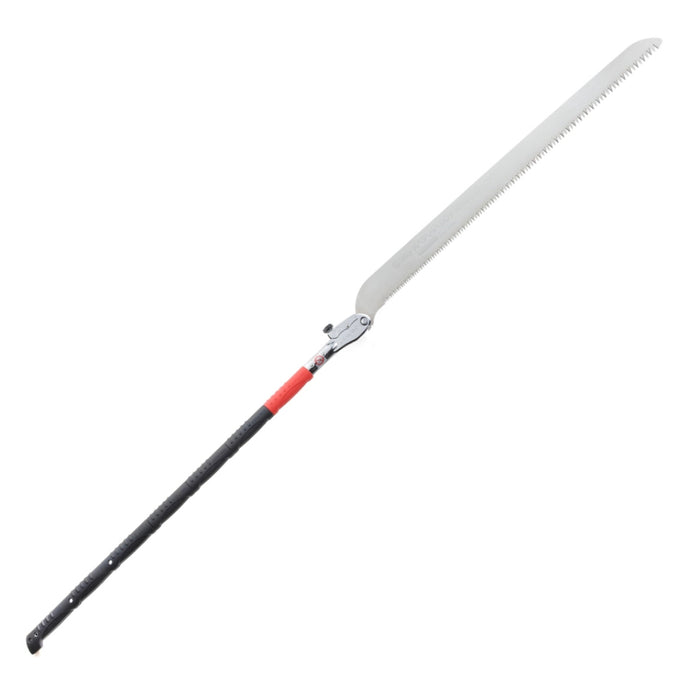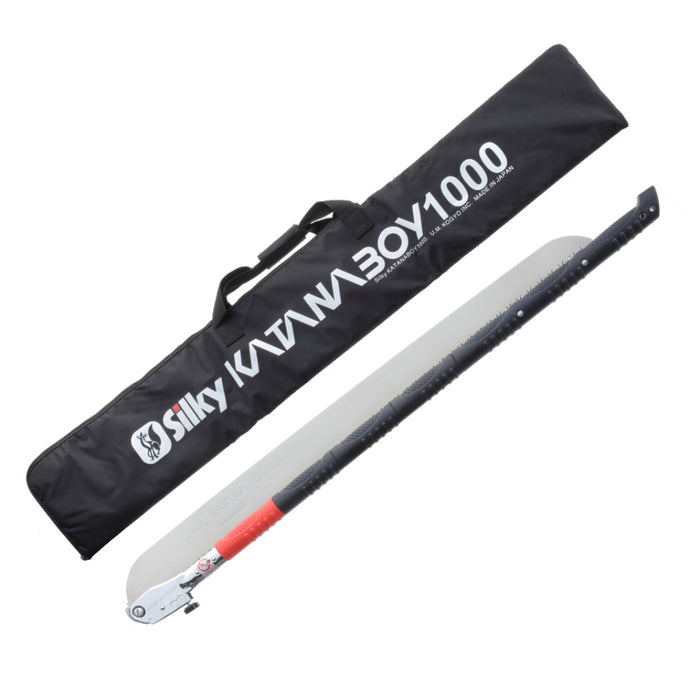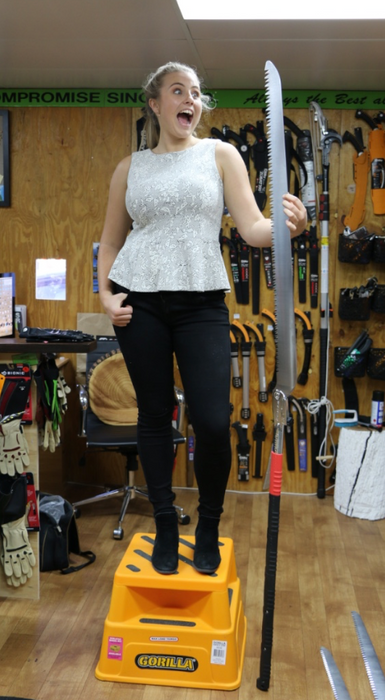 Silky Katanaboy Professional 1000mm Folding Saw
This Item is not eligible for any discounts (Limited Stock)*
This powerful pull saw has a blade of 100 cm, with which you can easily saw through tree trunks of 50 cm and even larger ones with a bit of work! That is why the Katanaboy 1000 can comfortably be compared to a chainsaw; with the benefits of no oil, gasoline, noise and pollution. Moreover, with a weight of only 2 kg this saw is easy to carry.
This is the ideal saw for the tougher jobs: trail maintenance, sawing firewood or building a shelter during your camping trip in the woods. You will be amazed at how little energy is required to get great results. And secretly, it just gives an awesome feeling to be sawing with this saw! The Katanaboy can really handle everything: wet, dry, rotten or hardwood.
The strong blade has a progressive teeth ratio from 5 to 2.5 teeth per 30 mm. The finer teeth near the handle help the saw with the first cut. The extra coarse teeth aggressively tear through the rest of the branch. The teeth have been grinded into the blade in a unique way and stay sharp for a long time. By means of the locking button, you can quickly and easily unfold and fold this saw. For safety purposes, this process happens in two phases: first the saw can be folded halfway, and then (watch your fingers!) the saw can be folded fully.
The ergonomic rubber handle absorbs the vibrations. By using the Katanaboy with two hands, the shoulders are more relaxed which has a fantastic effect on the sawing power.
The Katanaboy 1000 is delivered with new nickel coating
The Katanaboy was named after the 'Katana' sword of the Samurai.
Technical specifications
Authentic Premium Japanese Steel
Nickle coating
Blade length: 1000 mm
Teeth: 2.5-5 teeth per 30 mm
Length unfolded: 223 cm
Length folded: 120 cm
Weight: 2400 g
Kerf: 2.4 mm
The blade must be kept clean to maintain its efficiency. The resin dissolves in olive oil, which is an effective and environmentally friendly way to maintain the blade with. More aggressive liquids can damage the rubber material of the handle.
When not using the saw, make sure it is dry at all times. Store the saw in a dry place, preferably in the nylon shoulder-bag.