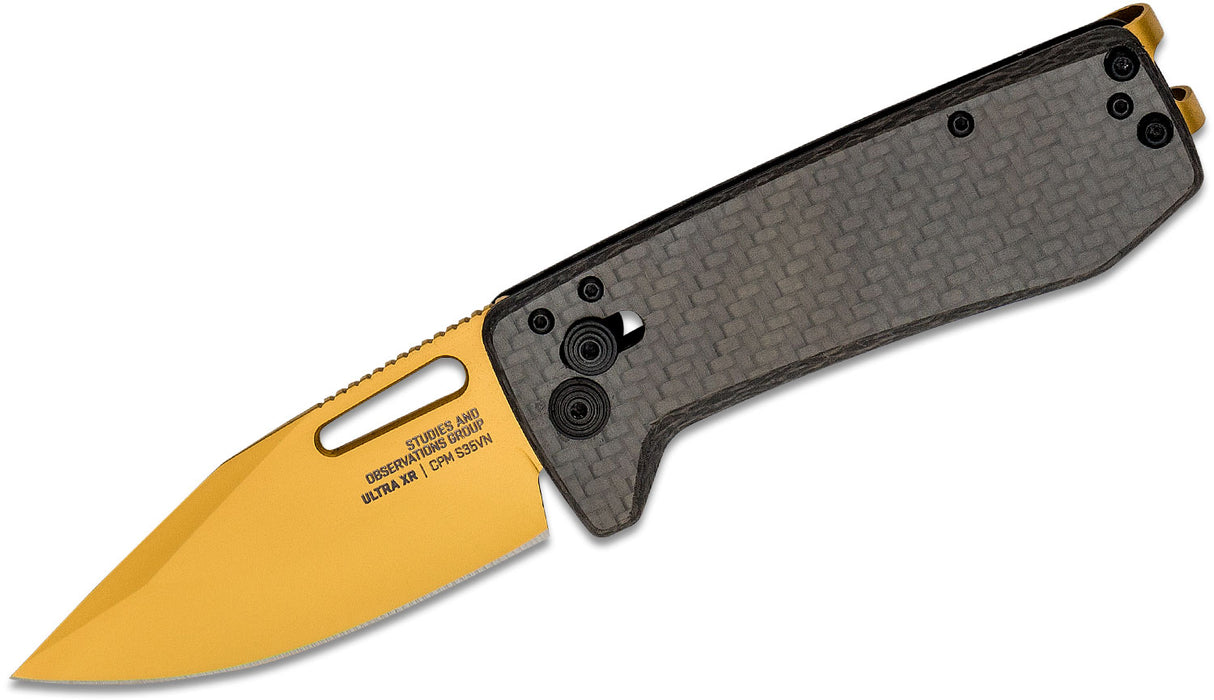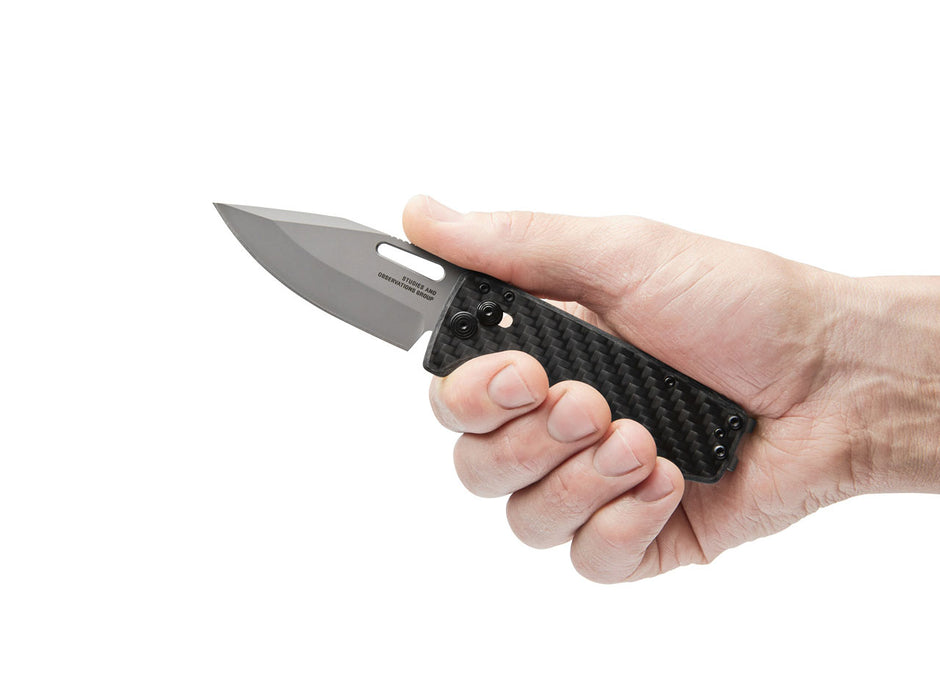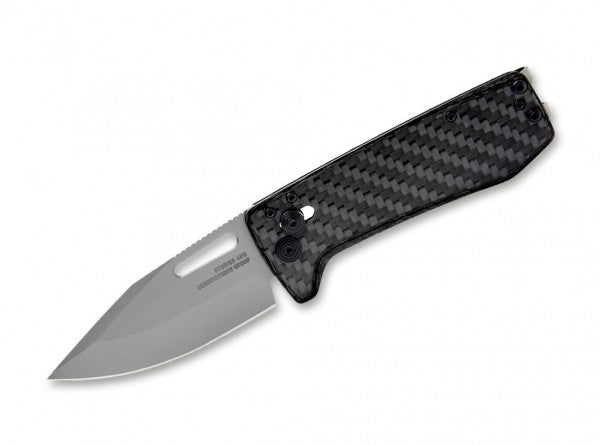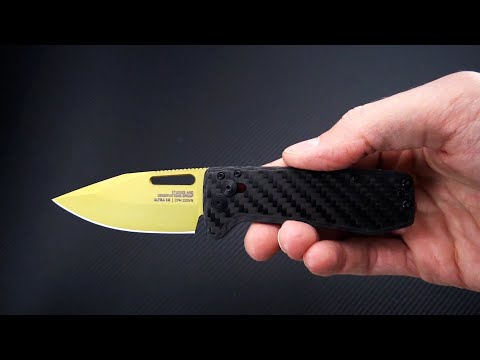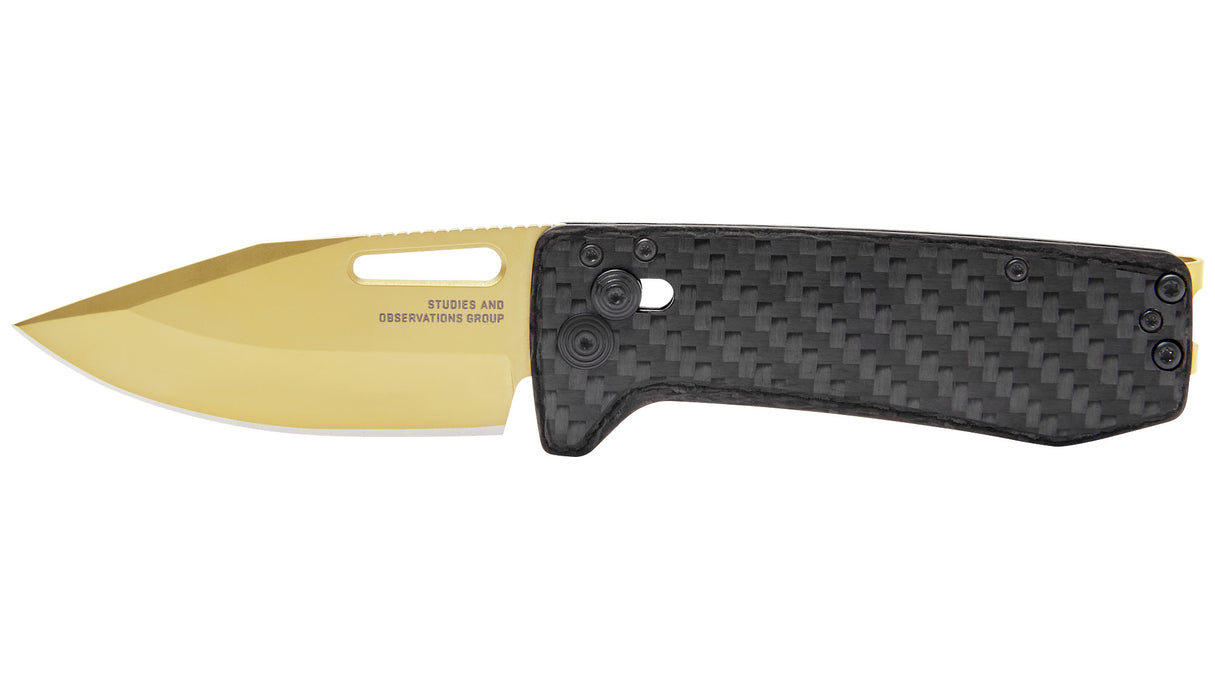 SOG Ultra XR Ultralight Folding Knife (Select Color)
At 6.5mm thick and weighing only 34 grams, the SOG Ultra XR features slimline design and lightweight high-quality materials, including a CRYO CPM S35VN stainless steel blade and carbon fiber handle. Its XR Lock enables smooth ambidextrous single-handed opening and securely locks the blade open. Titanium pocket clip doubles as a money clip. Everyday reliability in any situation. 

NEXT GENERATION GENTLEMAN'S KNIFE
At just under a quarter inch thin and weighing barely more than an ounce, SOG's Ultra XR is as much as a deep pocket folder as a money clip. The knife features SOG's XR locking system that's easily operated with a thumb and strong enough to withstand a Volkswagen's worth of pressure. Add premium S35VN steal and the Ultra is as much brawn as it is beauty. - Recoil Magazine, July 2020.
A BOLD EDC
Updating the design of Ultra C-Ti, Ultra XR upgrades the function and feel of one of the lightest and most capable daily carry pocket knives for urban use. Designed from the start to be meet the needs of discerning users, featuring clean lines and premium materials.
BUILT FOR EVERYDAY
Includes improved operation of the blade opening, fully ambidextrous operation and configuration of all features, improved blade design, greater hand comfort and upgraded materials.
FEATURES
Slim minimalist design featuring XR Lock, CRYO CPM S35VN steel blade, carbon fiber handle, titanium pocket or money clip and a super-slim profile.
CRYO CPM S35VN STEEL
A tough and corrosion resistant steel that is cryogenically heat-treated to SOG's unique performance specifications. The Titanium Nitride coated CPM S35VN blade provides the ideal combination of sharpness and toughness of edge for heavy use with minimal maintenance.
TITANIUM POCKET/MONEY CLIP
Slim, minimalist design provides a super-flat pocket profile with pocket clip that doubles as a money clip.
XR LOCK
SOG's XR Lock® allows for smooth, controlled one-handed opening when intended with thumb hole or by holding back the lock and flicking out the blade. Provides the ultimate built-in blade locking security when open, able to withstand 1500 pounds of force.
Specs:
| | |
| --- | --- |
| OVERALL LENGTH | 6.4 in |
| CLOSED LENGTH | 3.6 in |
| BLADE LENGTH | 2.8 in |
| WEIGHT | 1.2 oz |
| BLADE STEEL TYPE | CRYO S35VN |
| BLADE THICKNESS | 0.08 in |
| HANDLE MATERIAL | Carbon Fiber |
| HANDLE COLOR | Black (Carbon Fiber) |
| FINISH | Gold Titanium Nitride |
| LOCKING MECHANISM | XR |
| OPENING MECHANISM | XR, Thumb Hole |
| COUNTRY OF ORIGIN | China |
| EDGE TYPE | Straight |
| BLADE SHAPE | Clip Point |