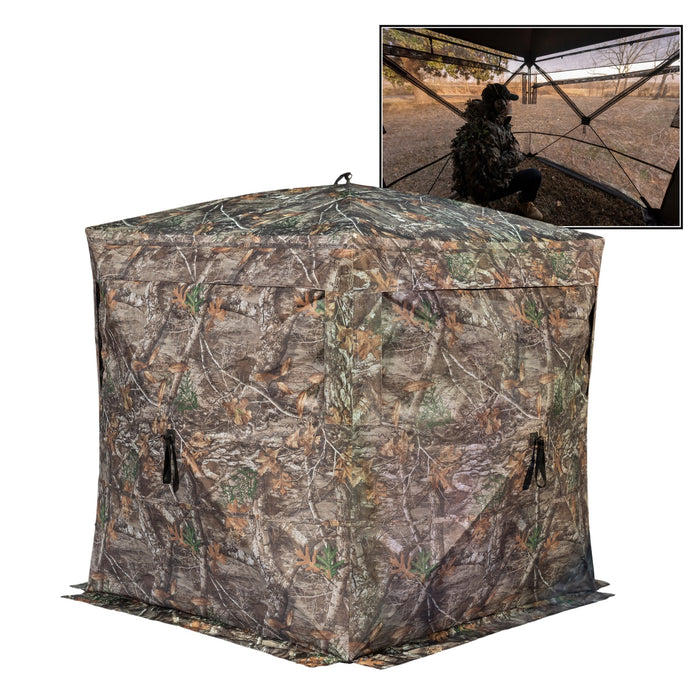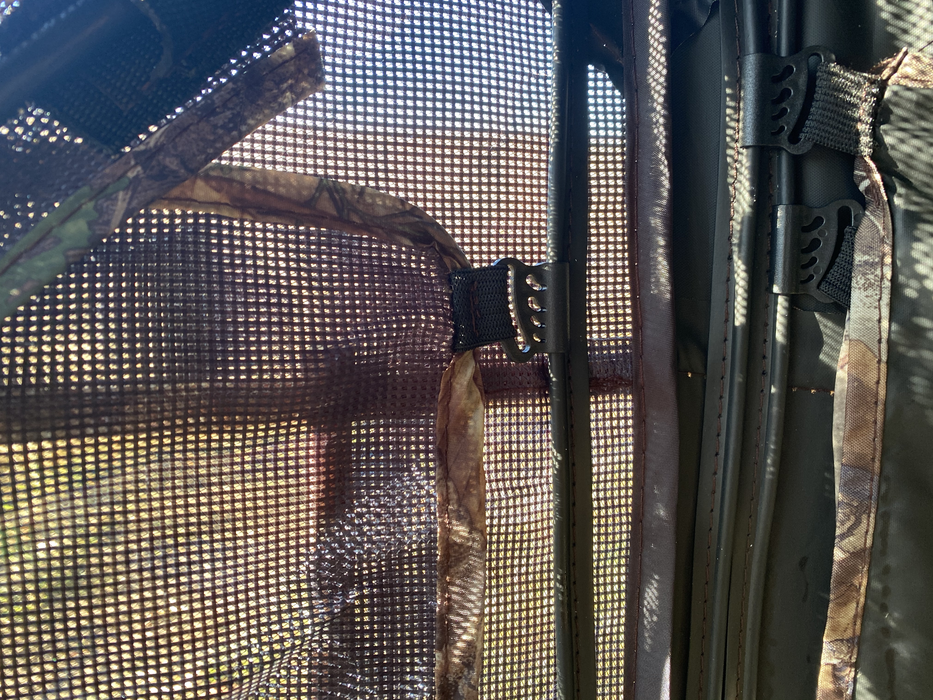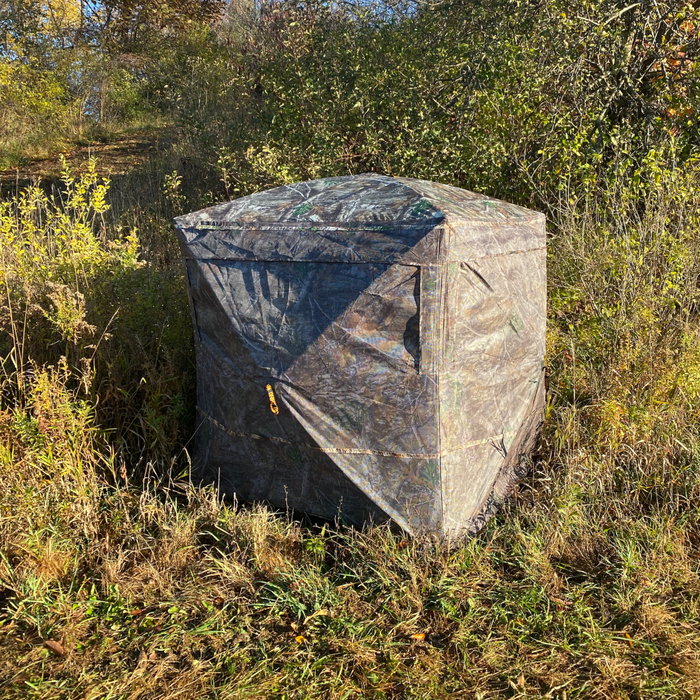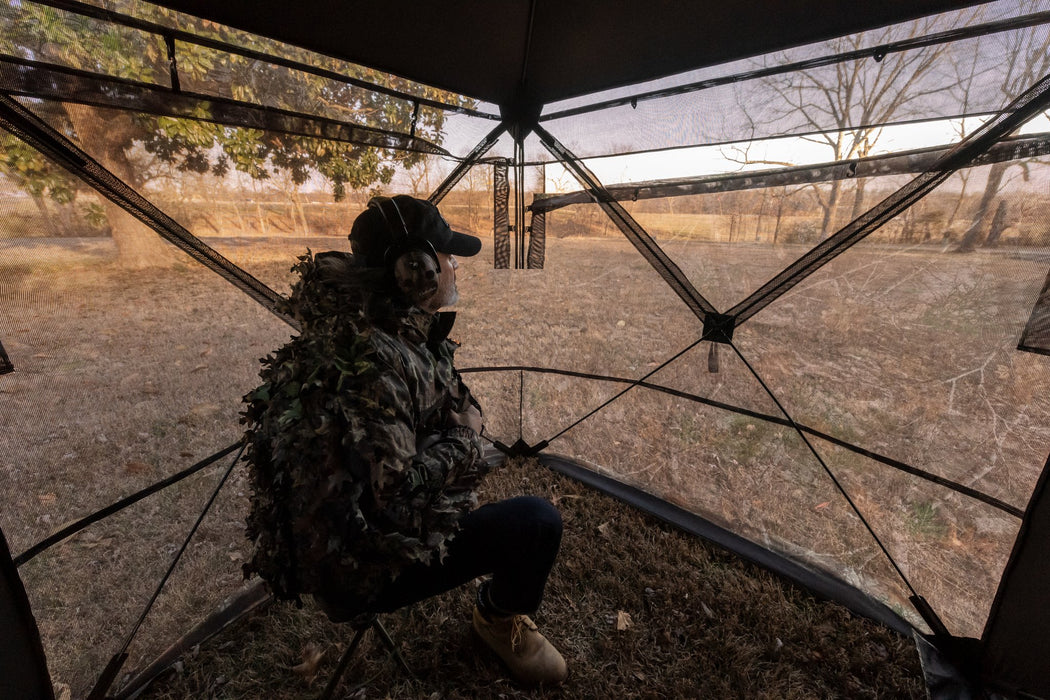 NEW! RHINO 180 - SEE THROUGH Blind
The ALL NEW Rhino 180 See Through blind takes ground blind hunting to a whole new level! This unique 2-way mesh system prevents wild game from seeing in while allowing you, the hunter, to see out crystal clear without any obstruction. Covered with Realtree Edge camo, the Rhino 180 blends in seamlessly with almost any environment and can easily have other natural habitat added with the included brush-in straps around the top and bottom of the blind. Like all hub-style Rhino blinds, the R180 features an oversized zipper less door. Easily adjust your shooting window with Rhino's "silent-slide" window technology. This blind can comfortably hold up to 3 people and makes setup/take down a breeze. Change the way you see the inside of a ground blind with this new R180 from Rhino!
Long Lasting
The 180 See Through has reinforced stress points with triple stitched corners and reinforcements to prevent rods popping through the fabric. All Rhino Blinds are treated with a durable water repellent to protect and an antimicrobial to help prevent mold and mildew ensuring you a quality product.
3-Person Ground Blind
270 degrees of adjustable window openings.
Lightweight and small profile
Silent-Slide Window Technology
Realtree Edge Camo
2-Way See Through Mesh, 180 Degree Unobstructed View
66" tall, 75" x 75" hub to hub
Floor Space: 58" x 58"
Weight: Approx. 16 lbs.
Product Specifications
Center Height Approx. 66" tall, 75" x 75" hub to hub
Floor Space: 58" x 58"
Weight Approx. 16 lbs.
30 day limited warranty on workmanship
1 year limited warranty on rods and hubs
All products purchased prior to June 1, 2015 are not covered under the current warranty terms and conditions.