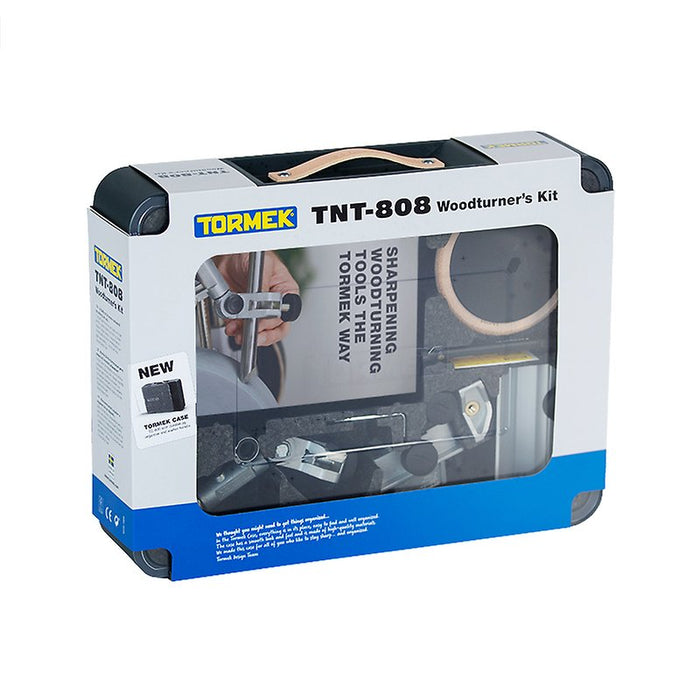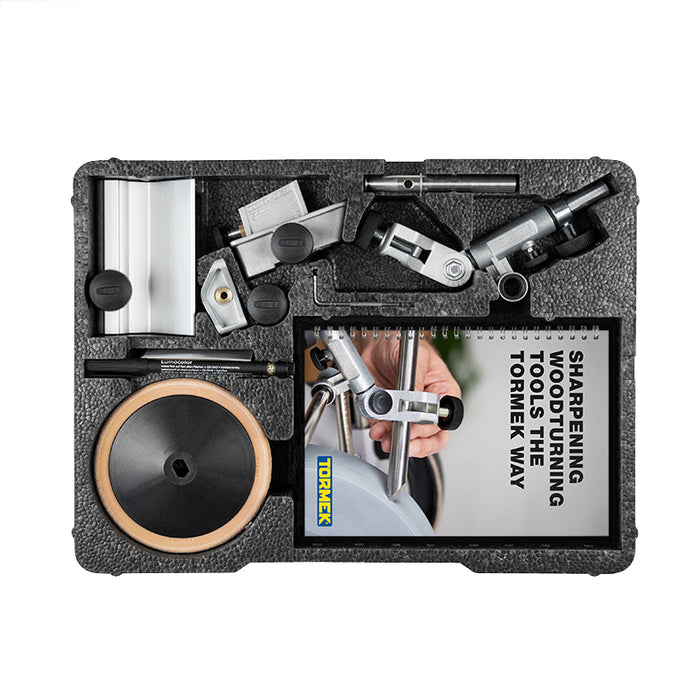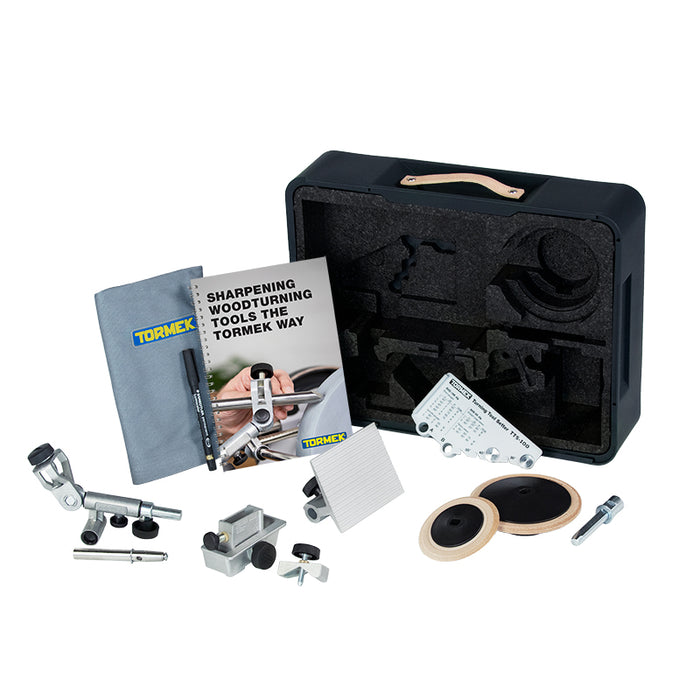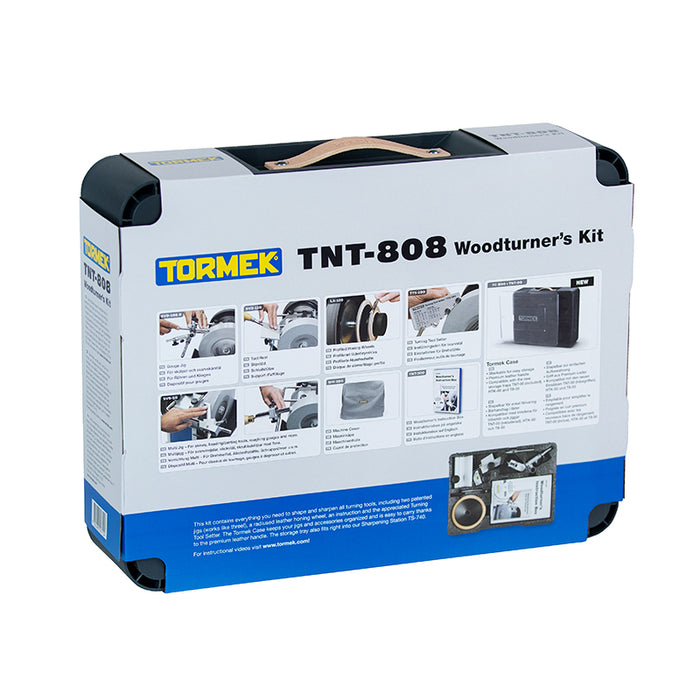 Tormek Sharpening COMPLETE JIG SET for Woodturners TNT-808
Three essential jigs for sharpening woodturning tools, profiled leather wheel, and machine cover.
The jigs are packed in TC-800 Tormek Case with the included TNT-00 Storage Tray. The Tormek Case keeps your jigs and accessories organized and is easy to carry thanks to the premium leather handle.
The case is made of high-quality materials with a slidable lid that keeps everything in place. The storage tray is made of EPP, a permanent construction material that is durable and ready for many years of holding jigs in their places.
The TNT-808 Woodturner's Kit is a combination of several Tormek products.
TC-800 Tormek Case
TNT-00 Storage Tray for Woodturner's Kit
MH-380 Machine Cover
SVD-186 R Gouge Jig
SVD-110 Tool Rest
SVS-50 Multi Jig
TTS-100 Turning Tool Setter
LA-120 Profiled Leather Honing Wheel
TNT-10 Handbook For Woodturning Tools
PL-01 Profile Labels
PP-10 Profile Pen
The NEW Tormek Wood Turner's Kit contains these Tormek Jigs and Accessories, including the NEW SVD-186R. It is available packaged in Tormek's new TC-800 Carry Case and a strong, dense foam tray for easy storage which can also be screwed to the shop wall or be used as a drawer liner. This kit saves you $94 compared to the prices of the individual jigs and other included items, the Carry Case and Storage Tray. Click on individual items to see detailed descriptions:

SVD-186R Gouge Jig

 

- For fingernail shaped bowl gouges and spindle gouges. Can be set to create the edge geometry of your choice. Also for exchangeable cutters of any shape.
SVS-50 Multi Jig

 

- For skew chisel with a straight or a curved edge. Can be set for any skew angle. Even for skews with oval section. Also for parting and beading tools and roughing gouges.
TTS-100 Turning Tool Setter

 

- For instant setting of the geometries on gouges and skews when using the SVD-185 and the SVS-50 jigs. With built in edge geometries. Works on any stone diameter.
LA-120 Leather Honing Wheel

 

- For honing and polishing the flute on gouges. With two exchangeable profiles. One with a 3 mm (1/8") radius and one with a 60° point.
SVD-110 Tool Rest

 

- For scrapers, hollowing tools and thin parting tools. Secure locking on the Universal Support thanks to the patented design.
MH-380 Dust Cover

 

- For protecting the machine from shavings and wood dust.
TNT-300 Woodturner's Instruction Box

 

- 1 hour and 20 minutes comprehensive DVD made by Jeff Farris and a detailed handbook by Torgny Jansson shows how to best work with the Tormek TNT sharpening system.