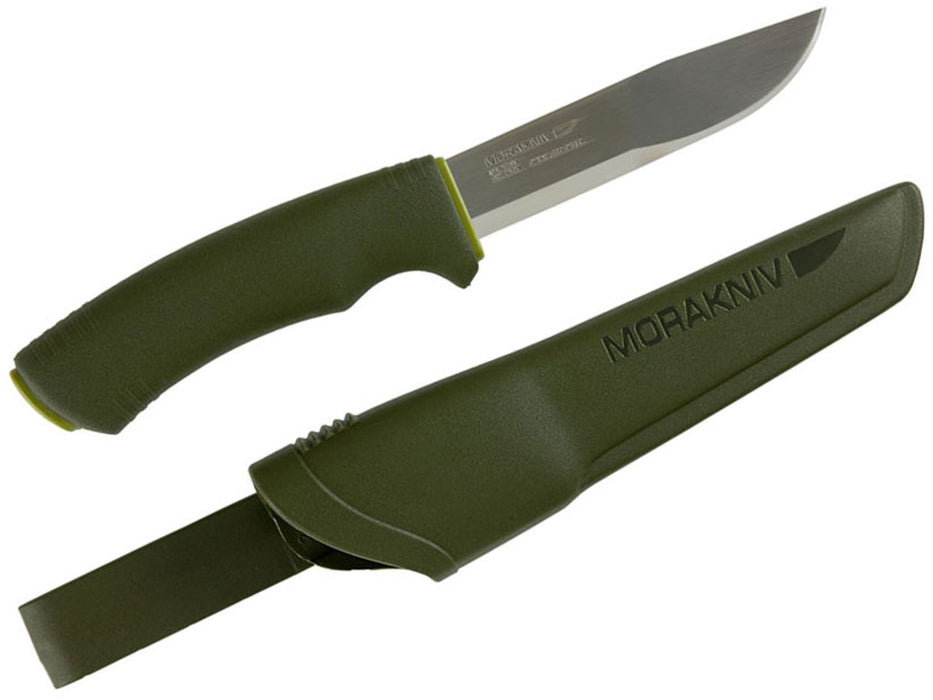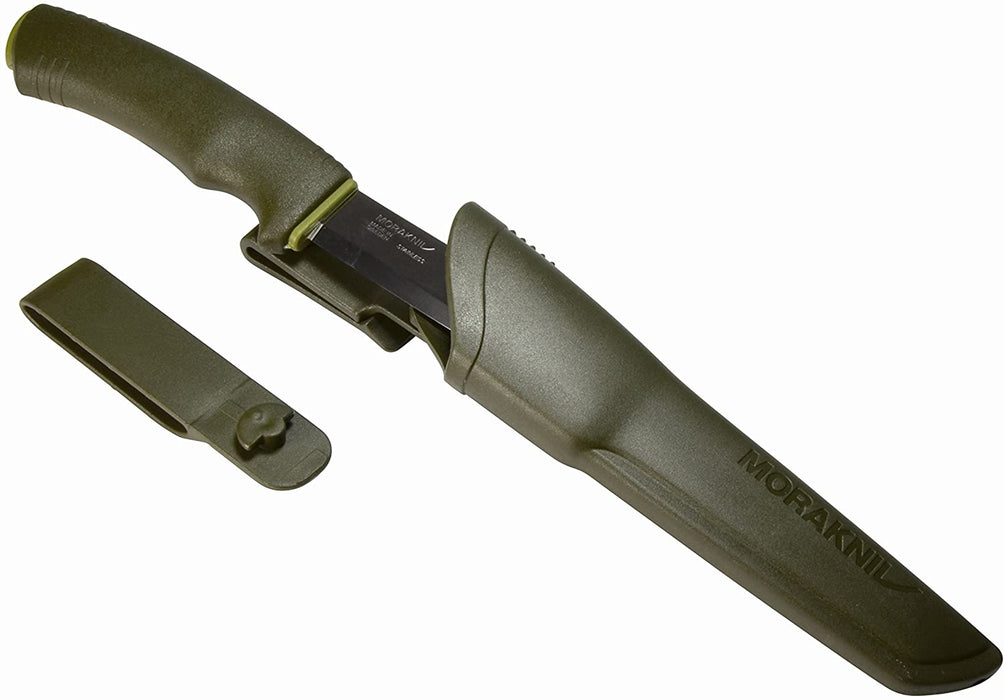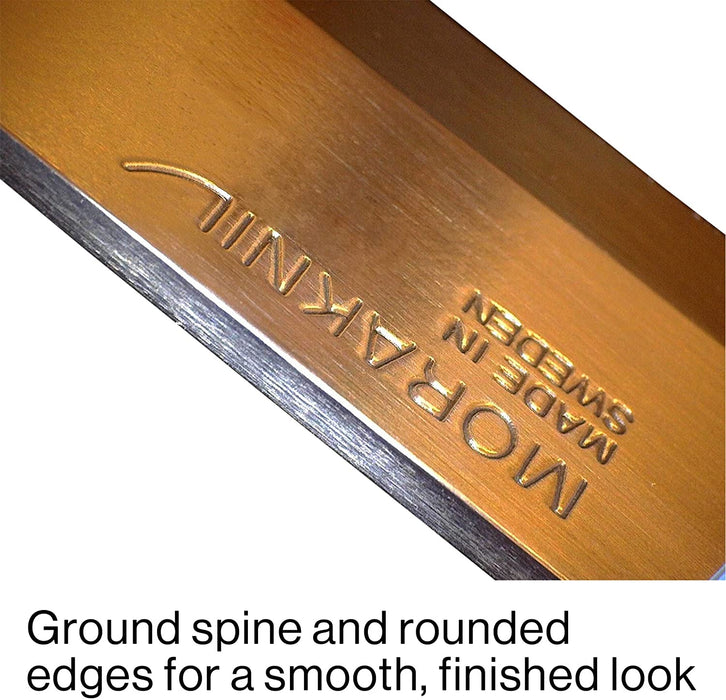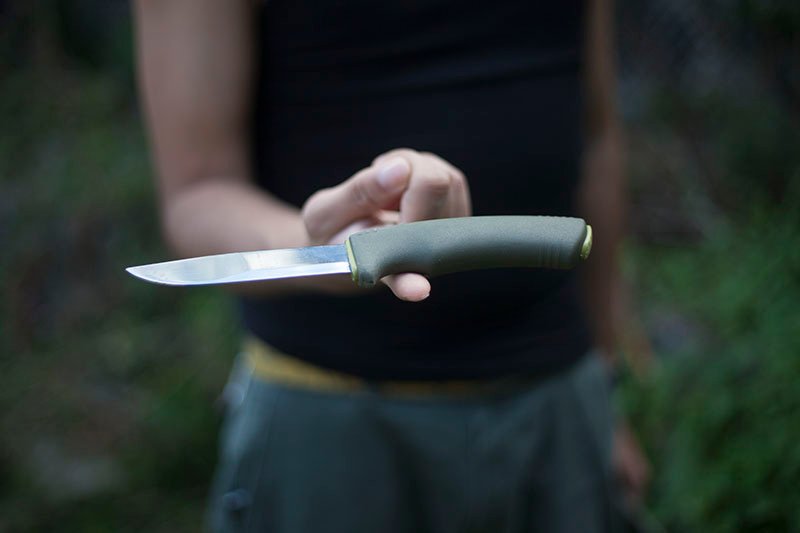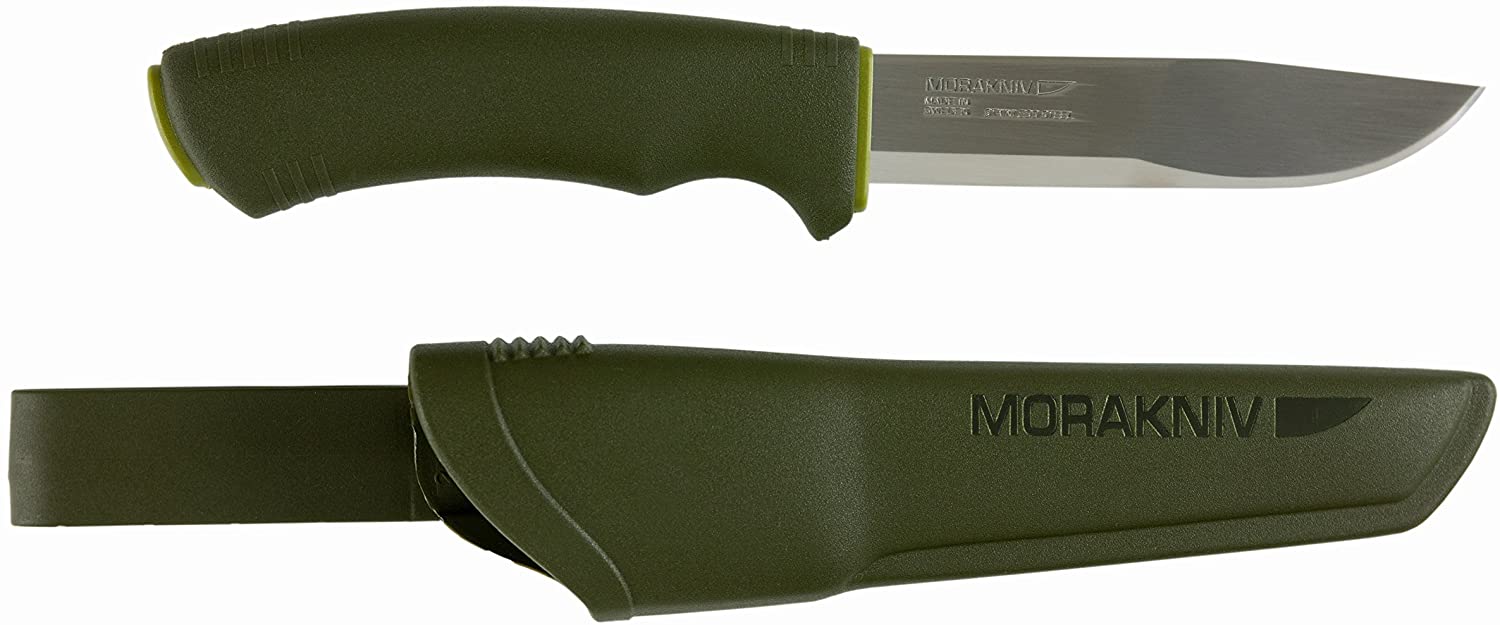 Morakniv Bushcraft FOREST Stainless Steel (Knife only)
Fixed blade outdoor knife with 4.3-inch stainless steel blade

Blade Thickness: 0.10" (2.5 mm), Blade Length: 4.3" (109 mm), Total Length: 9.1" (232 mm), Net Weight: 5.0 oz. (142g)

Patterned, high-friction grip

Plastic sheath with belt clip

Limited lifetime manufacturer's warranty.

Fixed blade outdoor knife with 4.3-Inch Stainless steel blade

Blade thickness: 0.10-Inch (2.5 Mm), blade length: 4.3-Inch (109 mm), total length: 9.1-Inch (232 mm), net weight: 5.0-ounce (142g)
The Mora Bushcraft forest is an all around version of the heavier Mora Bushcraft series, featuring a slightly thinner (2.5 Mm), 4.3-Inch (109 mm)profile-ground stainless steel blade. Green patterned grip and sheath. Mora stainless steel options are ideally suited for marine, fishing, outdoor and construction applications, where knives see hard use and are commonly exposed to dirt and moisture. The chromium content of stainless steel makes them less susceptible to corrosion and oxidation than carbon steels, giving them a longer life overall. Mora knives are made from high-quality Sandvik steel. Sandvik knife steels are characterized by ultra-fine carbides that result in superb forging and hardening properties. The absence of large carbide deposits promotes excellent edge sharpness for optimum cutting performance. Morakniv has been manufacturing the highest-quality knives in Mora, Sweden since 1891. Professionals worldwide trust the quality materials and fine craftsmanship of Mora knives. Mora knives feature ergonomically-designed handles and employ premium-quality knife steel that is optimally adapted to the task for which the knife is intended.
Bushcraft Forest
Both the handle and sheath of this knife are forest green in color, making it a model that blends in with terrain surroundings. The profile grinding of the blade is another distinct characteristic of this knife.
The blade is made of Swedish stainless steel with a practical profile grind, perfect for hunting for example. The quality of the steel means the blade stays sharp for longer, is very resistant to attrition, and has a high carve strength. The military green shaft has a handy friction grip and the discrete sheath in the same color contains a practical belt clip.