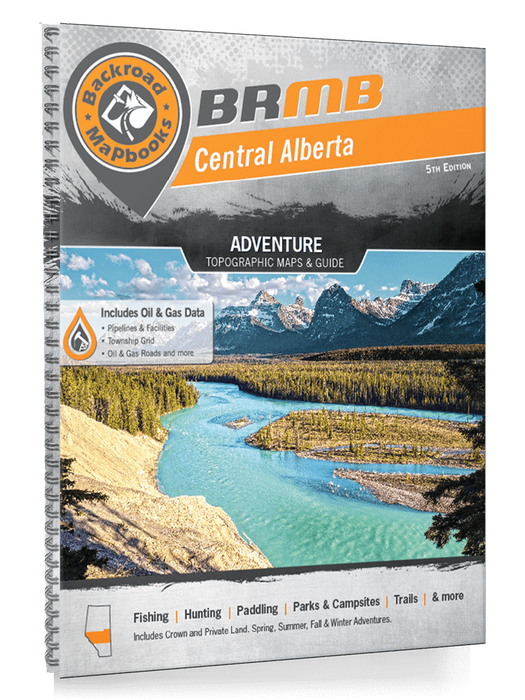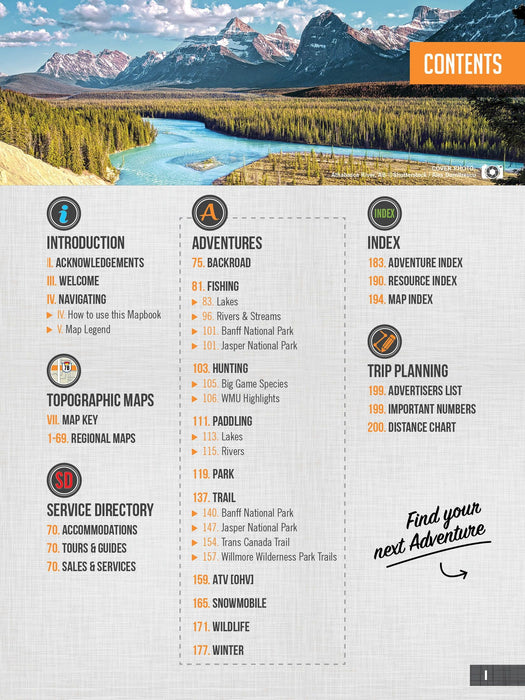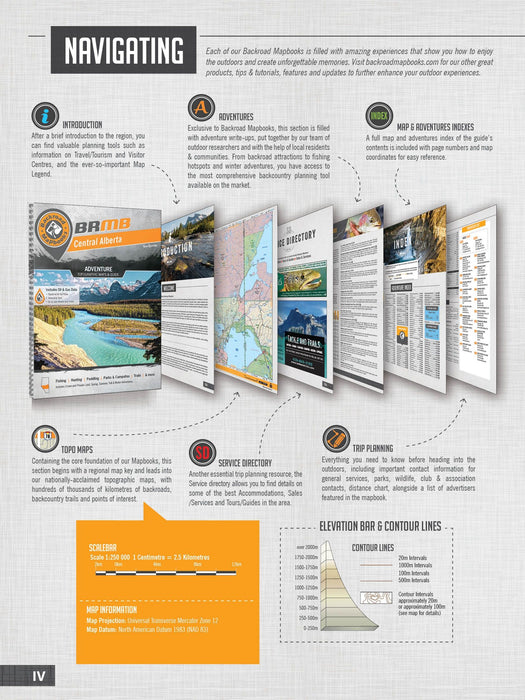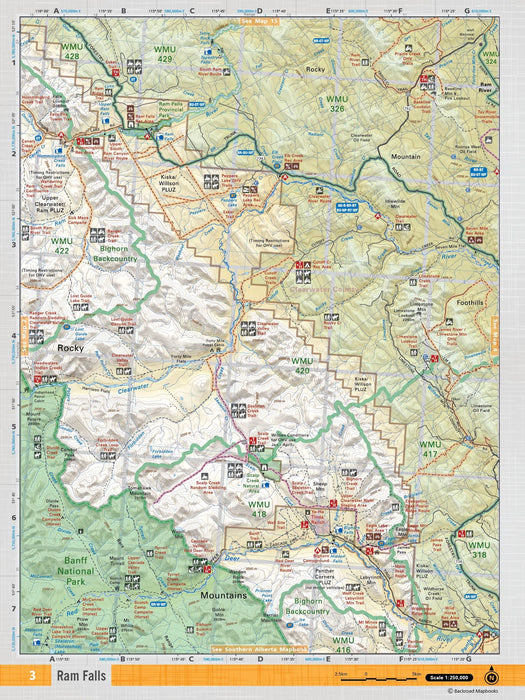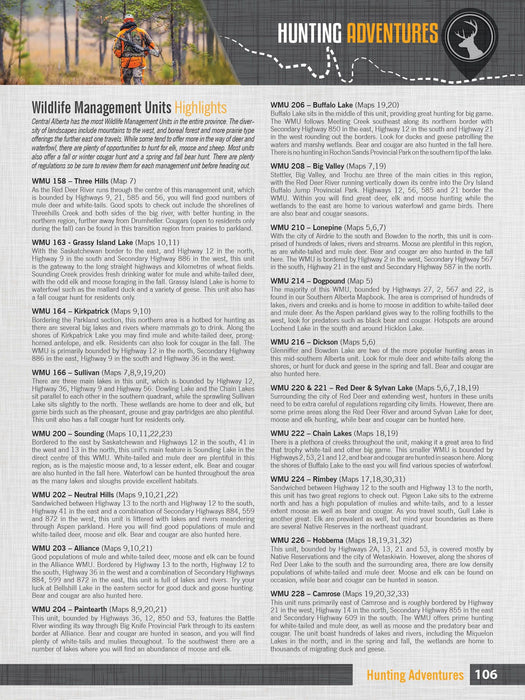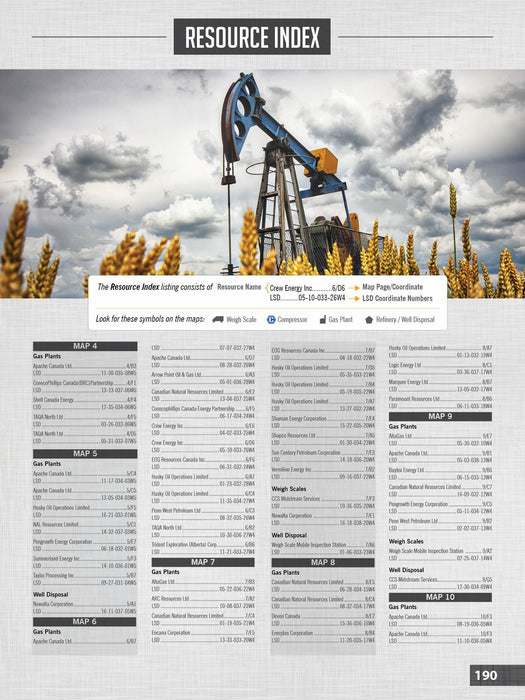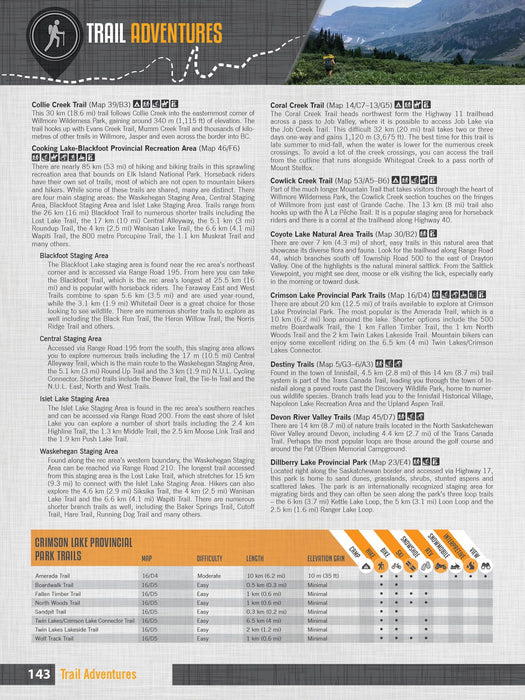 Central Alberta Backroad Mapbooks- 5th Edition | BRMB
Covering the central region of the province of Alberta, including the cities of Red Deer and Edmonton, this book is your ultimate guide to camping, hiking, fishing, ATVing, hunting, snowmobiling, paddling and industry resource sites in this spectacular region. From the area around Lac La Biche in the northeastern reaches of this book, where some of Alberta's best lake fishing can be found, to the stunning Rocky Mountain Parks in the western reaches and the sprawling prairie wilderness in between, Central Alberta is full of outdoor adventure opportunities.
We have spent countless hours updating our maps and expanding our written content to allow you to get out and explore this magical part of Canada with the utmost confidence. Our maps now show Crown and private land, labelled fish species for fishing lakes, Municipal District Areas and Grazing Reserves, Oil & Gas facilities, along with the most complete Resource, Industry and Logging road coverage available for Central Alberta. We have also added stocking charts for the region's stocked fish species as well as trail charts for its major hiking areas. We can confidently say that there is no better resource available for making the most out of Central Alberta's great outdoors!
The printed version of the mapbook comes in the convenient 21.5 x 28 cm (8.5 x 11 inch) mapbook format with a heavy-duty spiral-bound cover. The 208-page book includes 69 maps at 1:250,000 scale, along with 10 Outdoor Adventure sections, a Service Provider Directory, Map and Adventure Index, Trip-Planning tools and more. With over 180,000 kilometres of roads to view including the most complete logging and industrial road coverage available, the books are ideal for navigating on road trips and planning from home.
Print Features
Map Key & Legend
Topographic Maps

69 @ 1:250,000 Scale Maps

Detailed Adventure Section

Backroad Attractions
Fishing Locations
Hunting Areas
Paddling Routes
Parks & Campsites
Trail Systems
ATV Routes
Snowmobile Areas
Wildlife Viewing
Winter Recreation
Backcountry Hut & Cabin

Service Directory

Accommodations
Sales & Services
Tours & Guides

Index

Adventure Index
Map Index

Trip Planning Tools