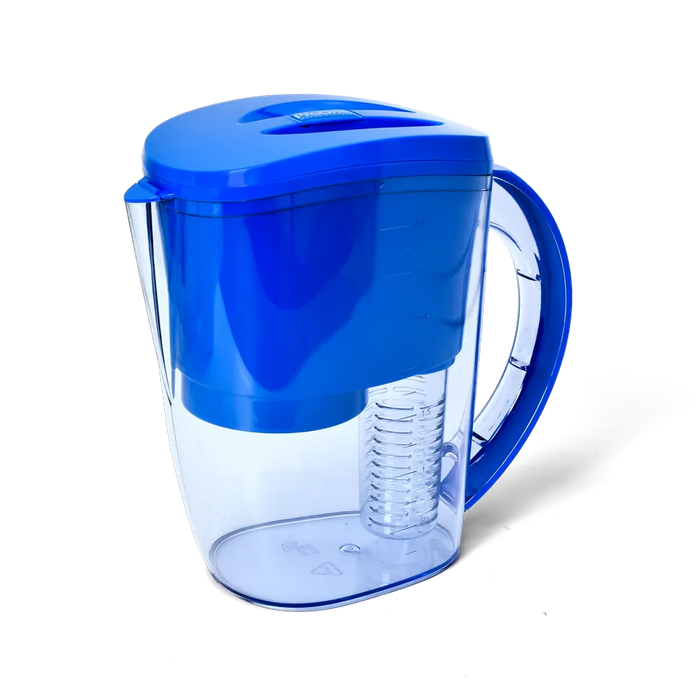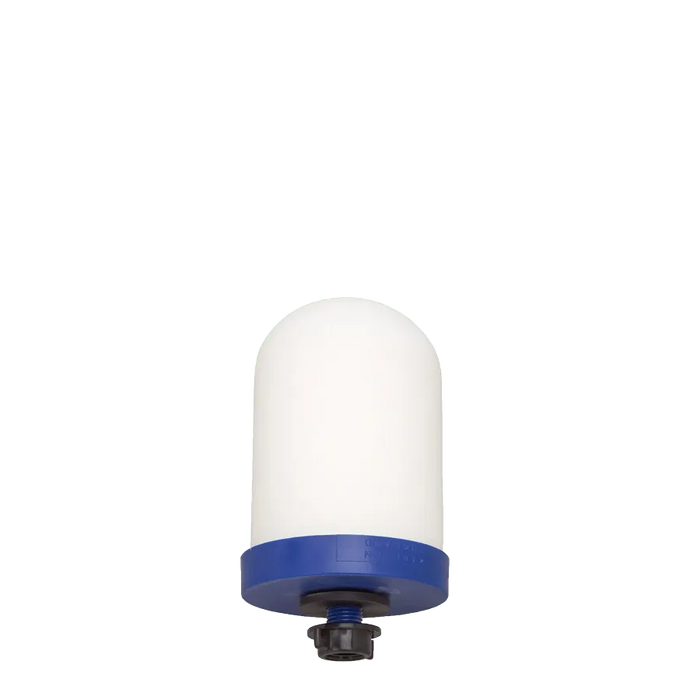 ProOne Water Filter Pitcher | 0.40 Gallons
Recommended for 1+ persons
Dimensions: 10.5″ x 5″ x 10.5″
BPA & PVC free plastic
Includes one ProOne® G2.0 M filter
Having a hard time choosing the right pitchers and water dispensers for your water purifying needs? The ProOne® Water Filter Pitcher delivers pure tasting filtered water, every time. 
Water filter pitchers may all look the same, but the ProOne® Water Filter pitcher is unique. Instead of the traditional "pour through" filter, the ProOne® G2.0 water filter pitcher uses an advanced gravity filter technology, allowing a greater reduction of contaminants in your drinking water.
In traditional water filter pitchers, the filter sits in the filtered water, potentially allowing cross-contamination of your drinking water.  The unique design of the ProOne® Water filter pitcher positions the filter upright in the container, out of the filtered water,  alleviating the potential for cross-contamination and ensuring the purest possible drinking water.
The most important part of any water filtration system is the filter. See why the ProOne® Water Filter Pitcher is the best of the best: 
BPA-free filtration system eliminates contaminants including heavy metals and dissolved solids found in tap water
Infused outer ceramic shell, helps prevent the growth of bacteria causing biofouling on the filter, proprietary carbon based granular media inside the core
Cleanable, reusable filter for a longer filter life than other water filtration brands, up to 6 months or 225 gallons

 

ProOne® G2.0M filter is NSF/ANSI-42 component certified
Independently lab tested and proven to reduce/remove 200+ contaminants including fluoride, chlorine, chloramines, VOCs, bacteria, pharmaceuticals, lead and heavy metals, while leaving in beneficial minerals in tap water
The ProOne® Water Filter Pitcher is made from BPA and BPS free food grade materials and includes a removable fruit/vegetable infusion tube. It has a full 54 ounce filtered water storage capacity. 
Start saving money and nearly 4,000 water bottles a year with the ProOne® Water Filter Pitcher.