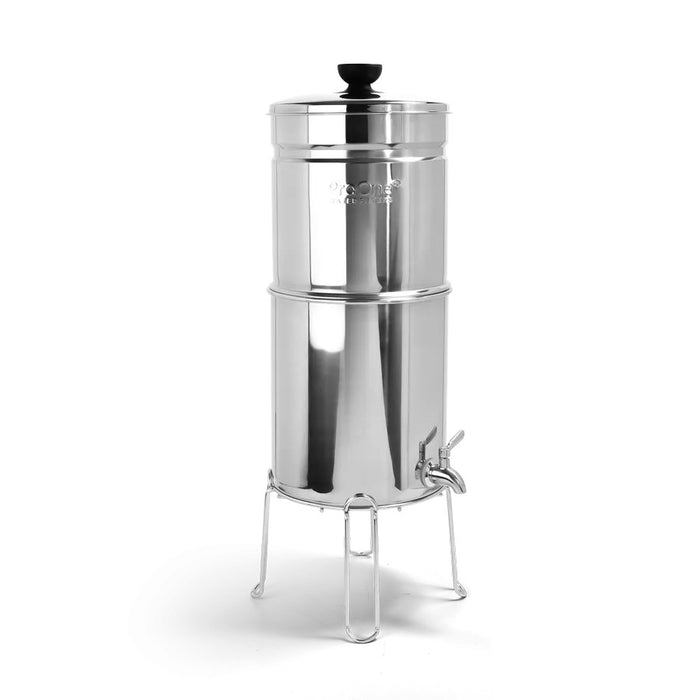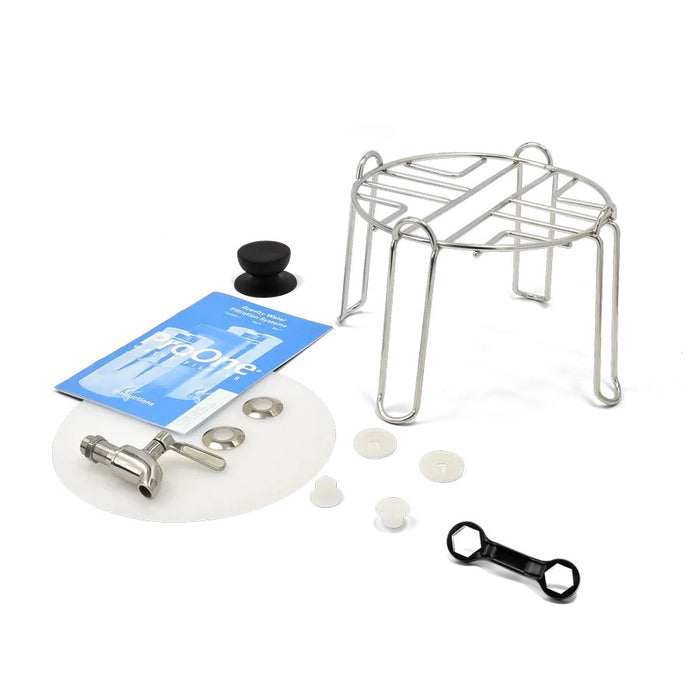 ProOne Big+ Gravity Water Filter | 3 Gallons
Recommended for 4+ persons
Dimensions(with knob): 9″ x 22.75″
304 stainless steel
Includes one ProOne® G2.0 7″ filter
Includes 6″ stand
Whether on the go, for emergency preparedness, or for daily use, be at ease knowing you have clean drinkable water with a ProOne® Gravity water filtration system. This countertop water filter dispenser is the perfect companion for any camping trip, gathering, or kitchen.
Details
Removes over 200+ contaminants, like Lead, bacteria, Fluoride, and VOC's. Visit our lab reports for full details on the 200+ tested contaminants

No electricity or plumbing required

30-Day Risk-Free Guarantee, 5-year limited warranty (Stainless), 1-year limited warranty (ProOne® G2.0)

ProOne G2.0 ceramic filters are NSF/ANSI – 42 component certified – Independent lab tested to NSF standards 42, 53, P231, microplastics, 1,4 Dioxane, Microcystin, emerging contaminants, PFOAS (GenX), TTHM's, bacteria, Fluoride, Lead, and more

Includes stainless 304 spigot, a non-slip pad, and stainless steel rack
For best product care, clean the entire filtration system once a month and replace the filter when necessary. Please see the instruction manual for further details on product cleaning and maintenance.
ProOne Gravity System including the ProOne G2.0 Ceramic Gravity Countertop Water Filter and stainless steel housing are NSF/ANSI-42 Component Certified!
ProOne® Water Filters offers affordable water filtration systems to help improve the quality of your water. Dedication to innovation, extensive testing, and exceptional customer service is our commitment to you! Get the only NSF certified gravity countertop water filter on the market today!