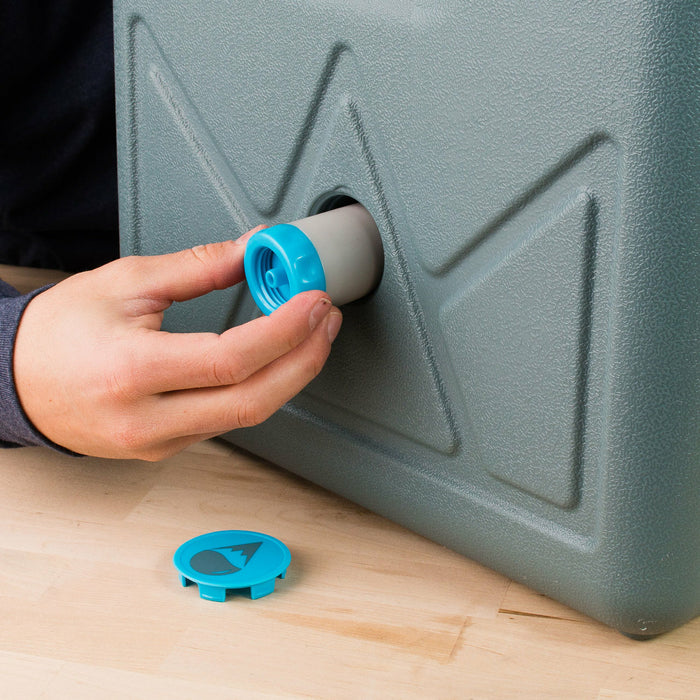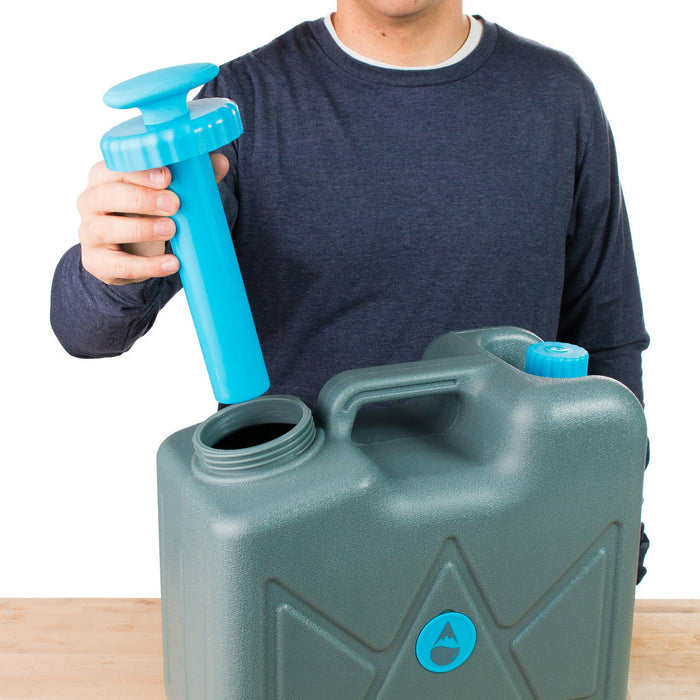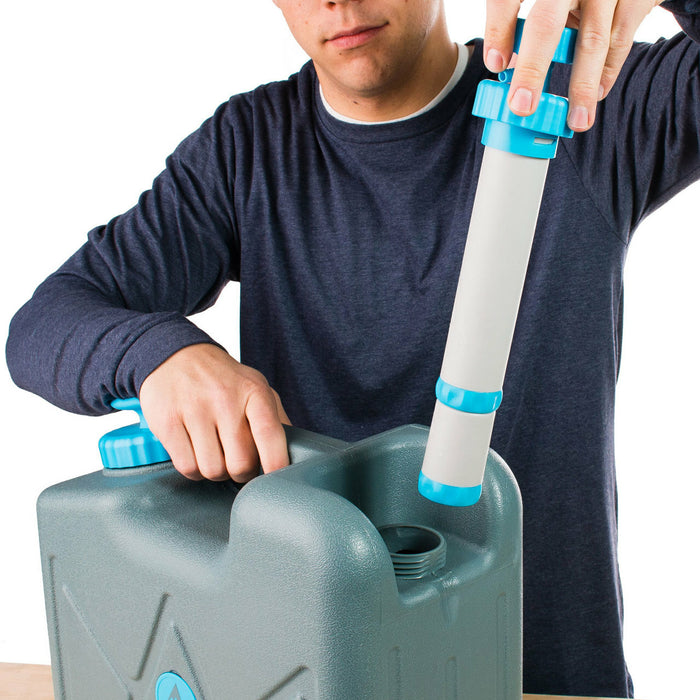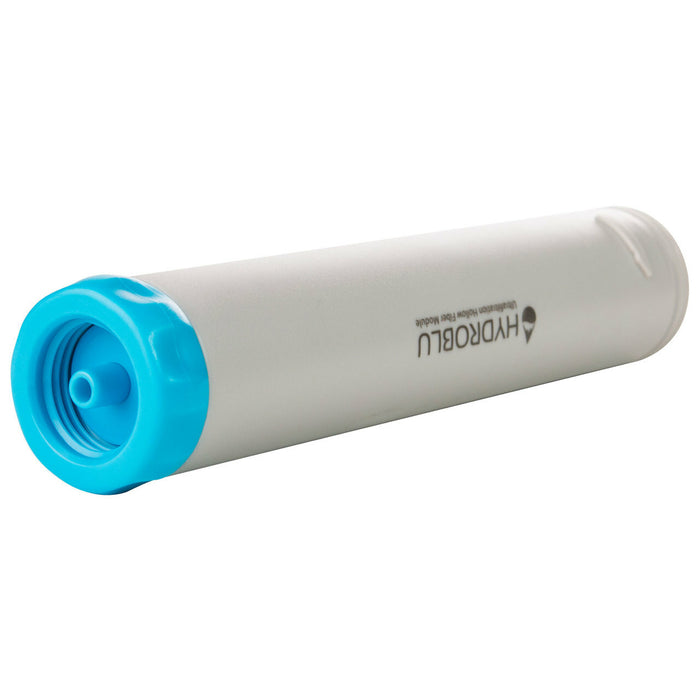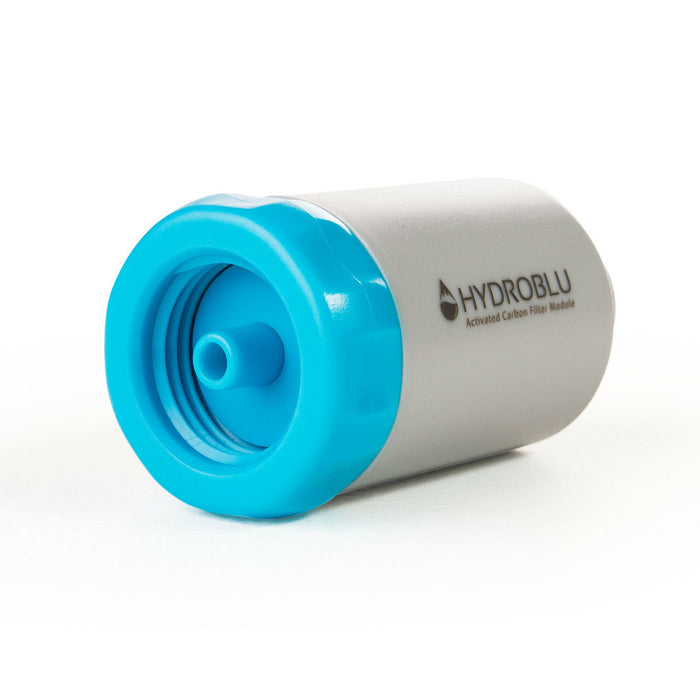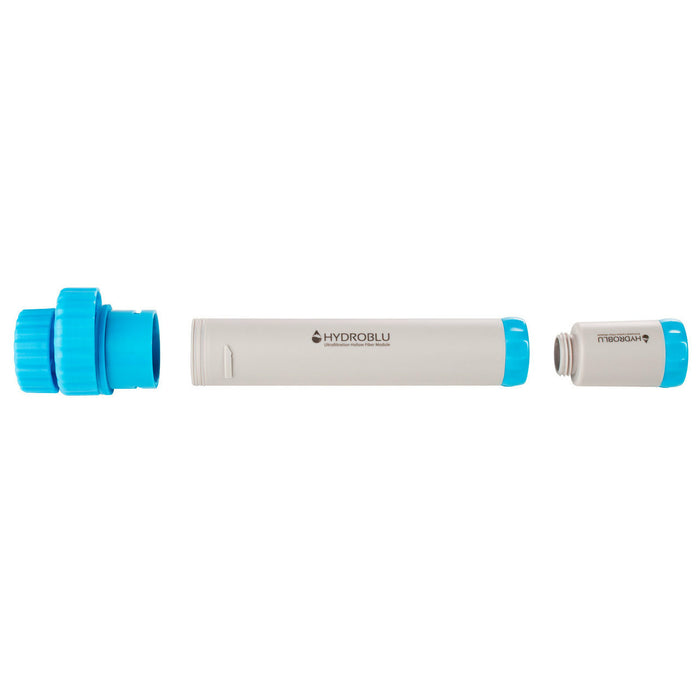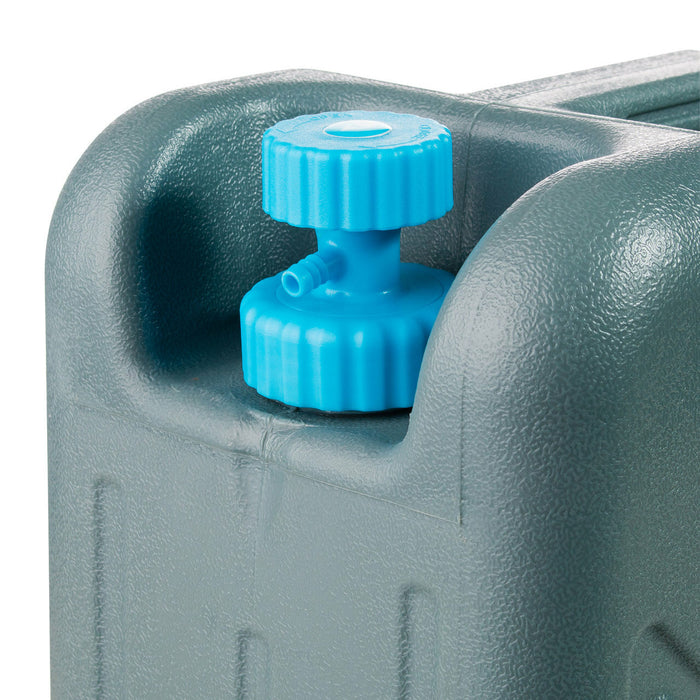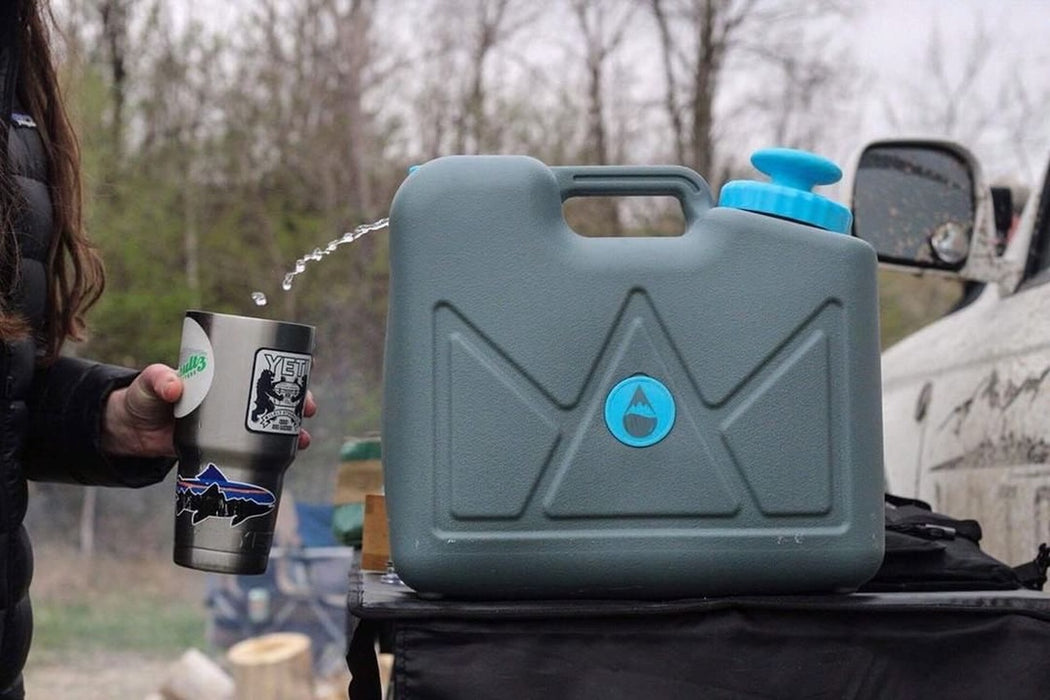 HydroBlu Pressurized Jerry Can Water filter- Rugged heavy duty
The pressurized Jerry Can was created to provide high quality water quickly and efficiently. It's internal filtration system along with a hand pump make it easy to filter large amounts of water while camping, traveling, or in the case of emergencies.
The Pressurized Jerry Can Water Filter is lightweight, which allows for easy carry for filling from almost any water source. With a two stage filter system, water taste and clarity are enhanced, while removing harmful bacteria, chemicals, metals, sediments, and other contaminates.
Features:
Removes 99.999% of all bacteria, such as E.coli, salmonella, and cholera. It also removes 99.999% of all protozoan cysts, including giardia, cryptosporidium and other protozoa.
0.1 Micron hollow fiber membrane
Perfect for camping, travel and for emergency situations
Flow rate of 1 gallon in 3 minutes
Activated Carbon storage compartments
Includes:
1 – Pressurized Jerry Can
1 – 0.1 Hollow fiber filter
1 - Activated charcoal filter
Technical Specs:
Filter Material: Activated Charcoal and Hollow Fiber (in separate filters
Removes: chemicals, heavy metals, discoloration, Bacteria, Protozoan cysts, Giardia, Cryptosporidium, E. Coli, and Salmonella
Filter Life: up to 10,000 gallons
Filter Capacity (size): 15 liters or 4 gallons
Weight: 4.7 lbs
BPA Free
Dimensions: 14" x 13.5" x 8"