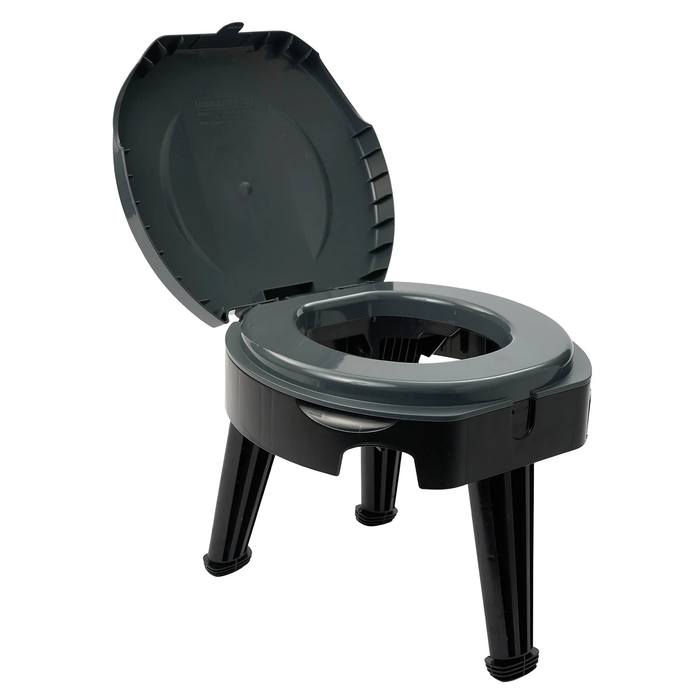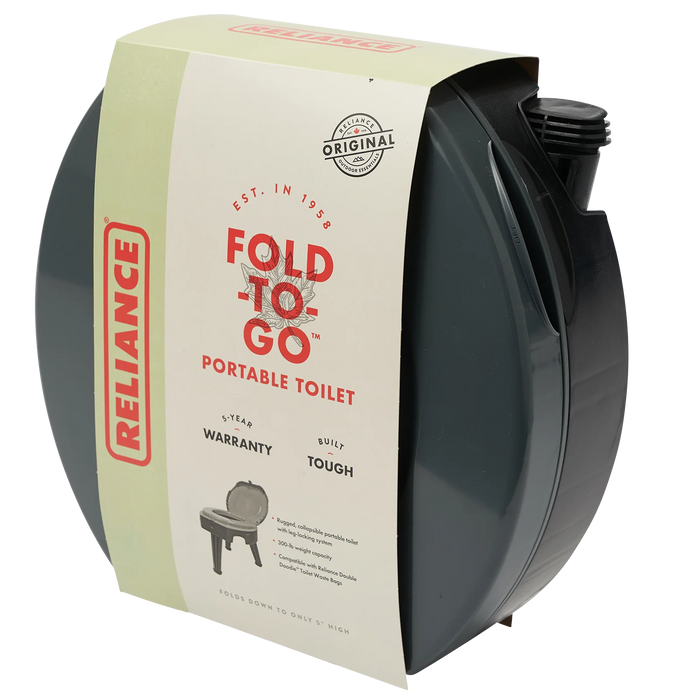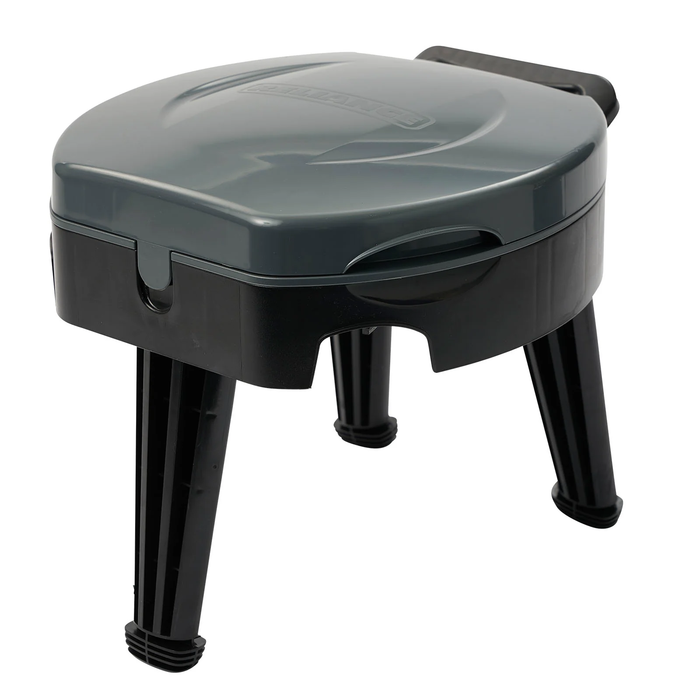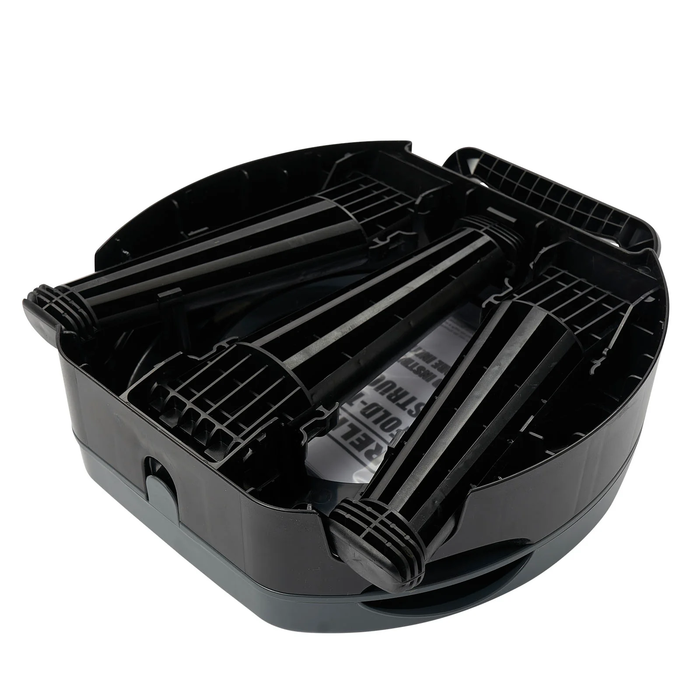 Reliance Fold-To-Go Portable Toilet
Get up and go when nature calls. The lightweight and collapsible Fold-To-Go toilet gives you peace of mind when you need a little peace and quiet to yourself.
Designed for field use and emergencies, this toilet can be set-up and ready to use quickly. Simply unfold the legs, lock them in place, add a Double Doodie bag and you are ready to go.
Rugged and collapsible

Convenient carrying handle
Sturdy locking leg system
Comes with lid when not in use
Compatible with any Reliance Double Doodie™ toilet waste bags
300 lb. weight capacity
Easy set-up and knock down 
Dimensions:
Assembled Length: 14.5 in
Width: 14.5 in
Height: 14.5 in
Weight: 5.1 lbs