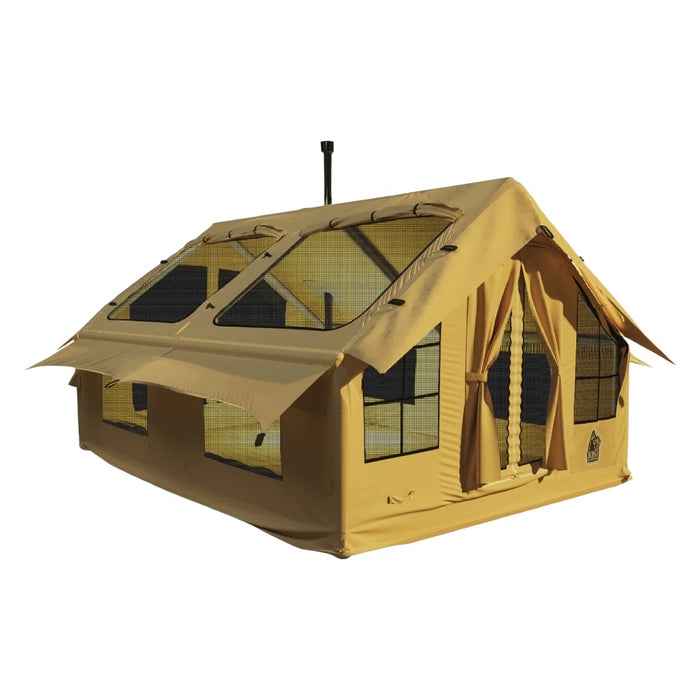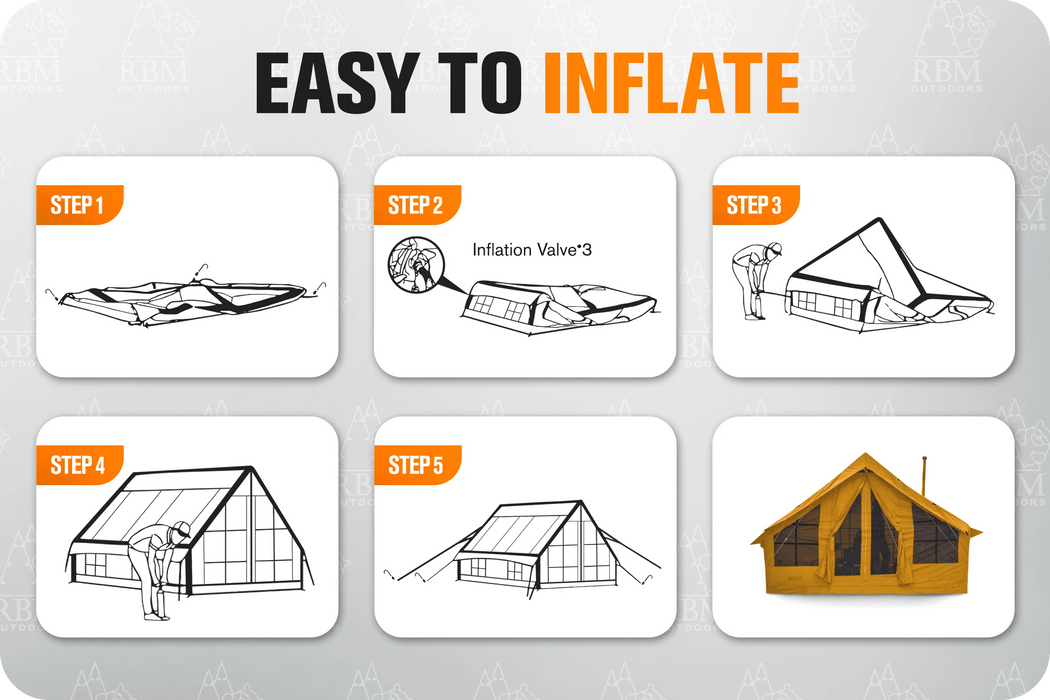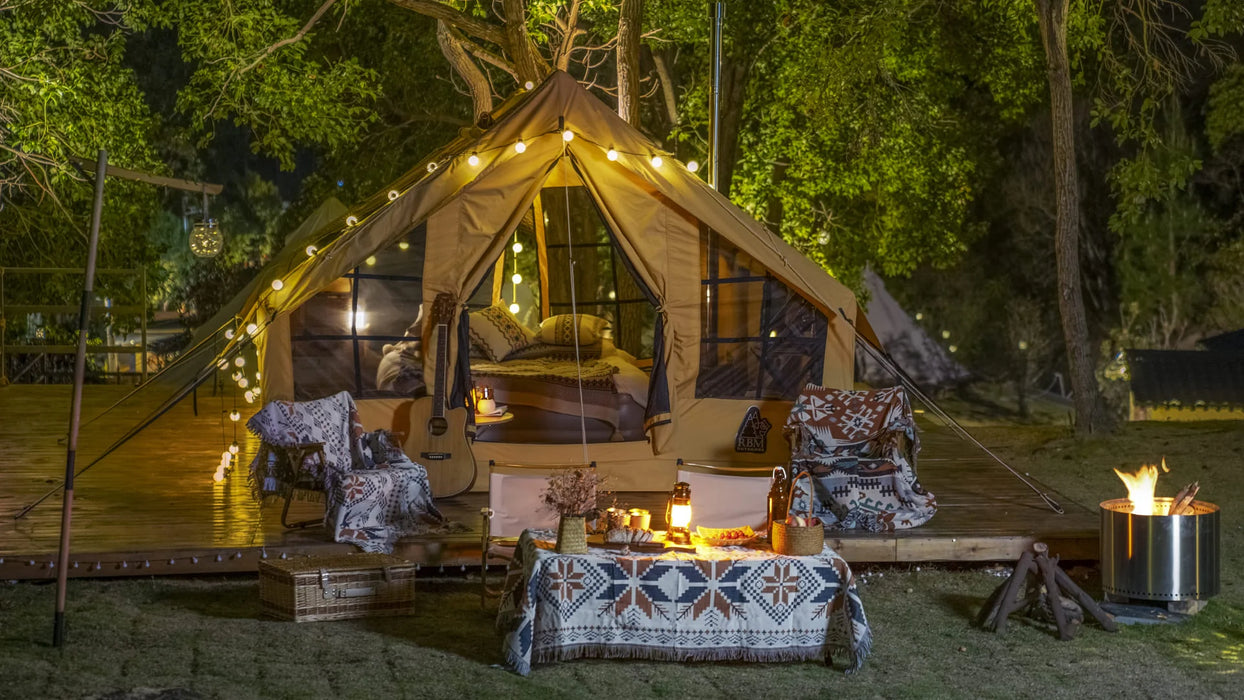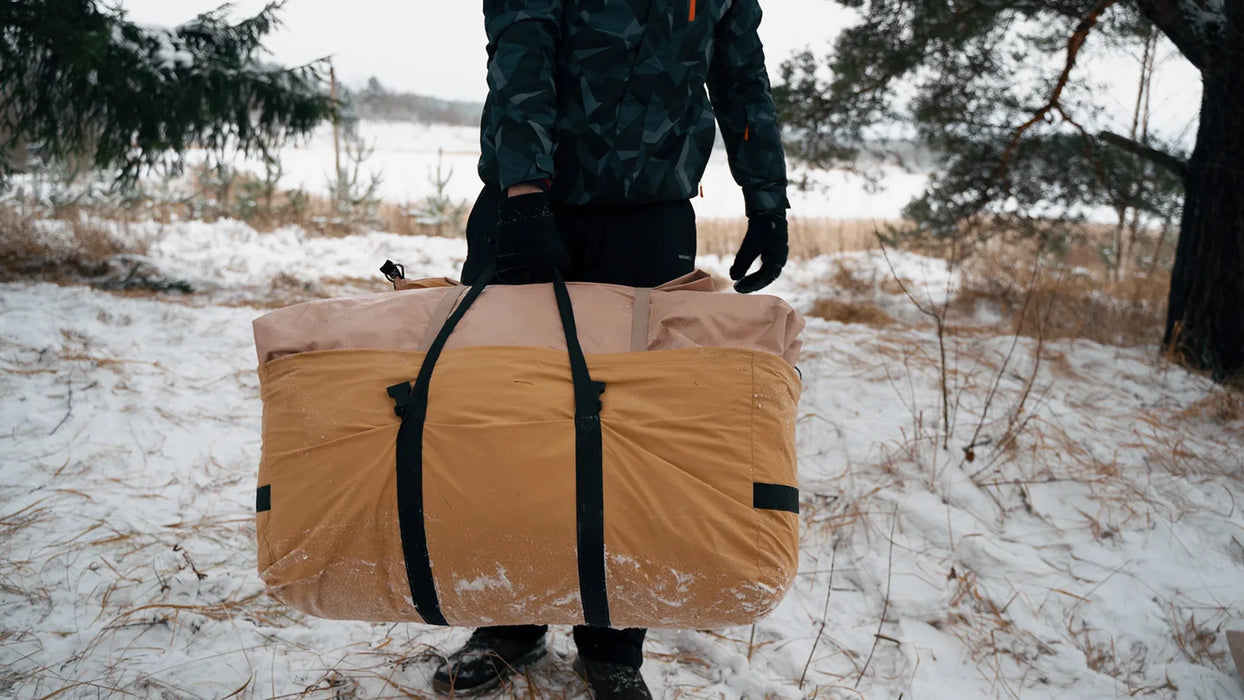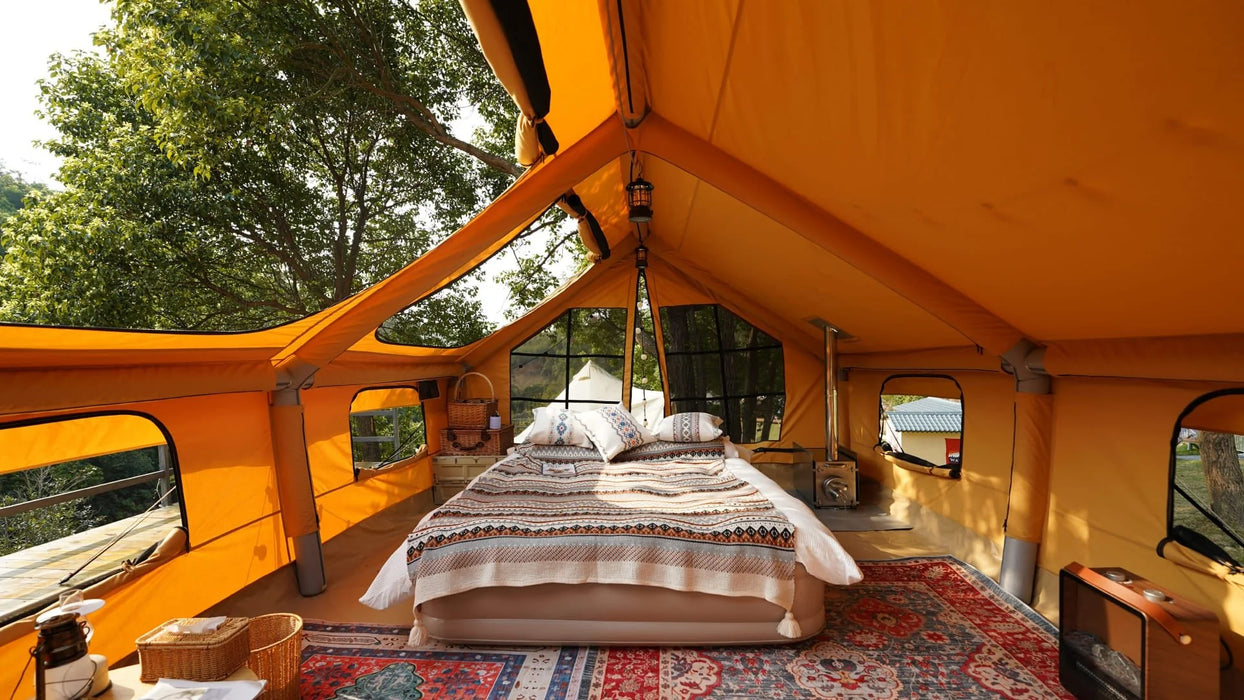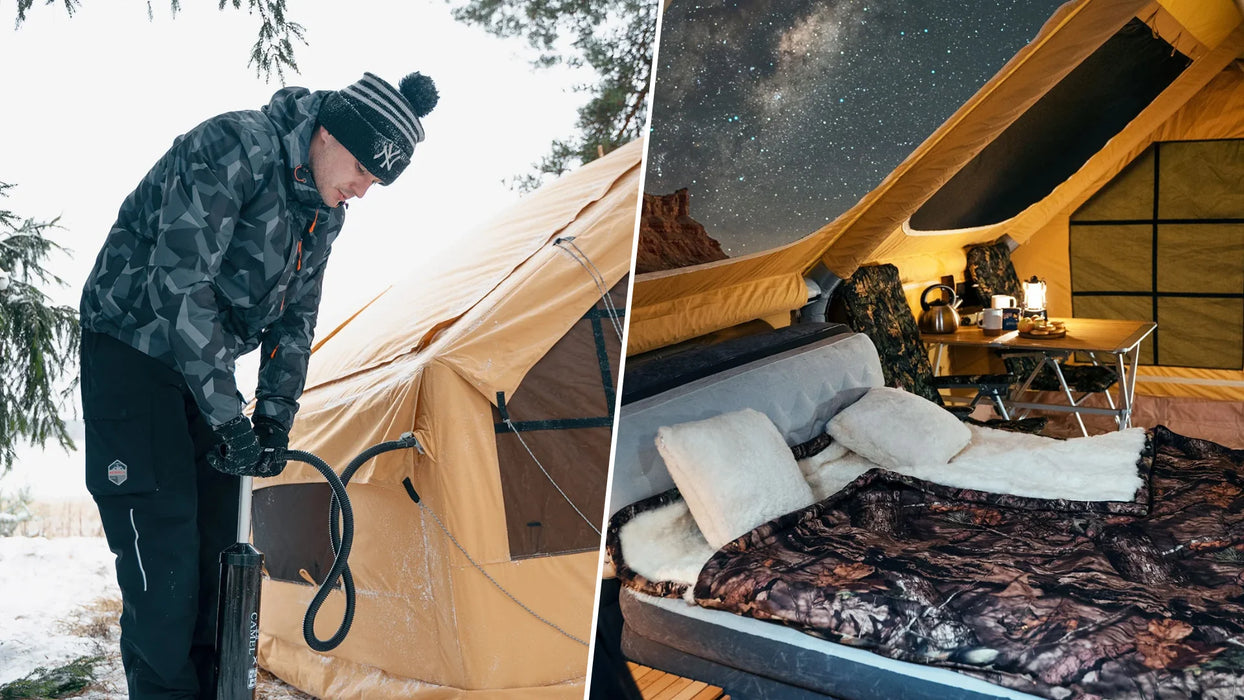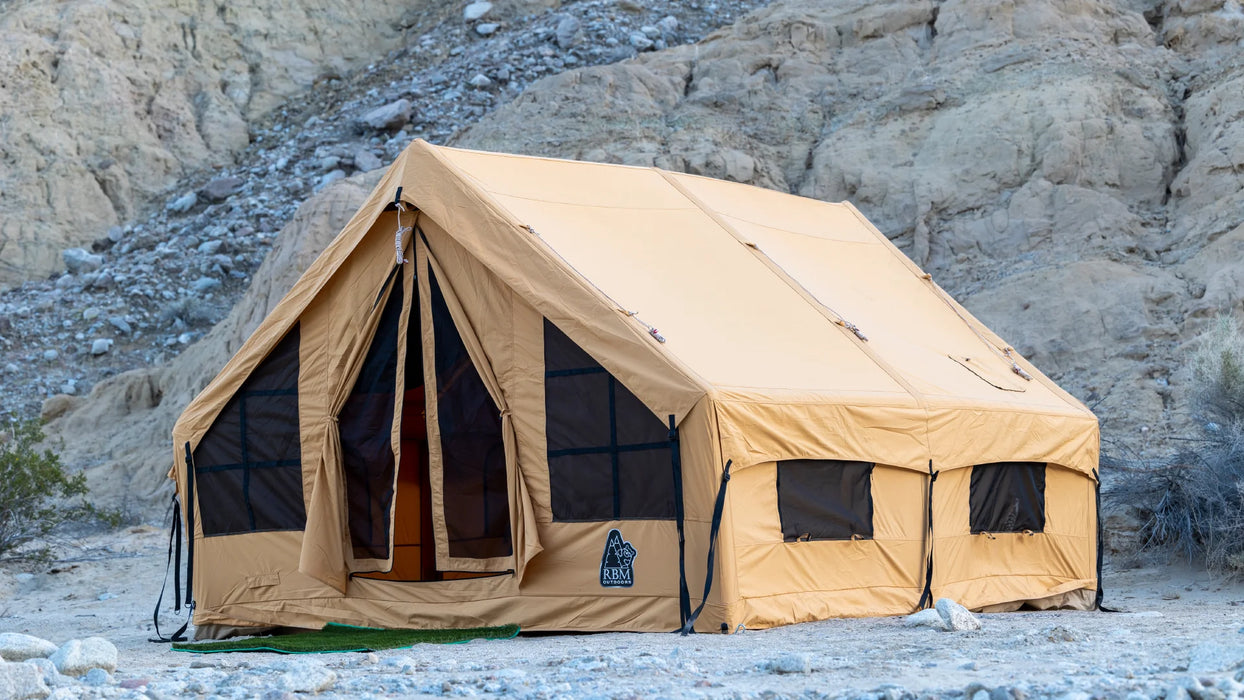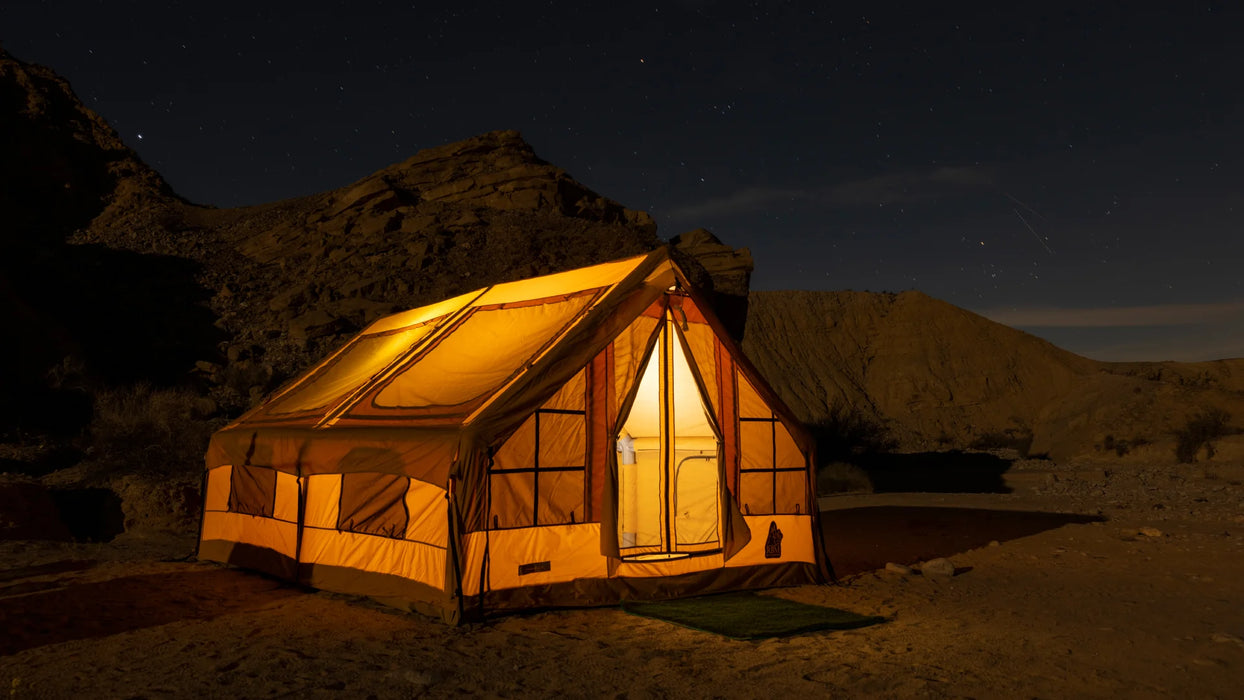 Russian Bear Large "Panda Air" Premium Inflatable Tent | 1-6 person
*CERTIFIED RBM OUTDOORS CANADIAN DEALER*
Shipping only to USA and Canada
Coupons and discount codes cannot be used on this item!
This inflatable tent for camping has two doors and six windows with a mosquito net to maximize airflow. The canvas cotton cabin tent is sturdy without feeling stifling for campers.
Dimensions:
Max. Capacity - 6 People
Pitching Time - 9 Minutes
Useful Space - 129 Sq Ft
Windows - 8
Doors - 2
Air Tubes - 3
Color - Earth Yellow
Roof Window - 2
Weight - 70 lbs
Setup:
Panda air large is an inflatable tent, which means that it can be easily inflated using a special pump. The air enters the tent via an inflation valve. Panda air large has 3 inflation valves.
Structure & Capacity:
Panda air large tent is a spacious and comfortable shelter with a panoramic view, suitable for glamping. The tent can accommodate 4-6 persons and consists of one large room, which can be used to your needs and preferences.
Components
 & Materials:
The tent is manufactured from a mildew proof canvas fabric. It has a large mesh ventilation window and a double-layer top. The PVC air valve provides environmental protection and is strong and durable. Every detail of Panda air large tent is of high quality.
Packaging:
The set of packages includes the main tent, ropes, storage bag, and hand pump.
Packaging: 
The set of packages includes the main tent, air column, ropes, storage bag, hand pump and ground nails.
Note: Bear in mind, final product may look differently. The manufacturer reserves the right to unilaterally without notifying the customer to change the color and final design of the products
To prevent high humidity and condensation inside the tent, we use a dense and breathable natural fabric. However, this fabric does not provide complete protection against prolonged and heavy rain. The tent is guaranteed to protect against moderate and short-term rain. In cases of heavy precipitation, it is recommended to use a rainfly, which provides 100% protection. Please note that the rainfly is currently in production.