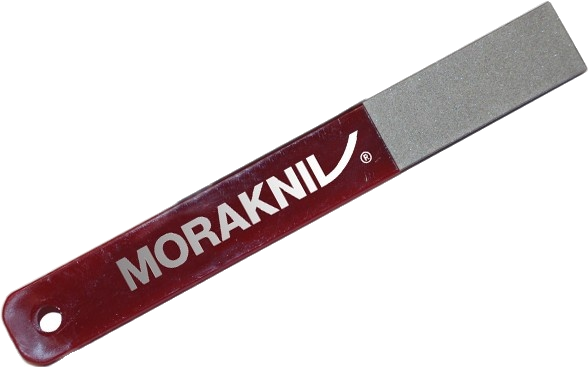 Morakniv Diamond Sharpener L- Fine (lightweight portable)
Take good care of your knife and it will keep even longer. A diamond sharpener is small and easy to bring along, and your knife will be resharpened in no time.
A fine (600) diamond sharpener that is the obvious choice for keeping your woodcarving knives in good shape. Simple to use, as the flat steel easily follows the angle of the edge.