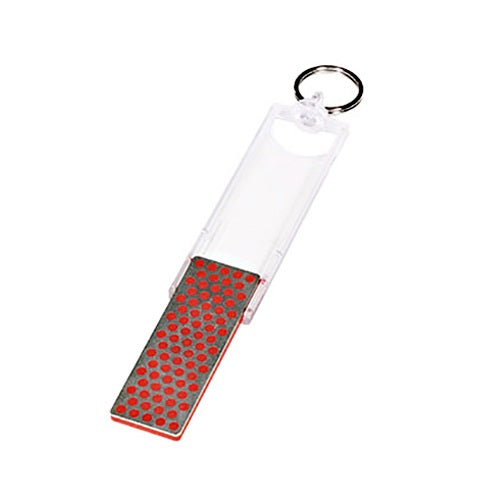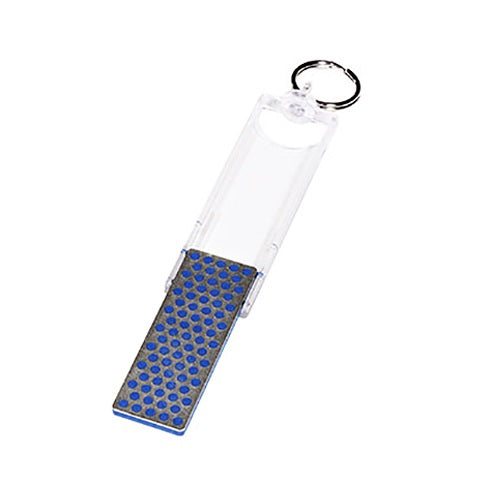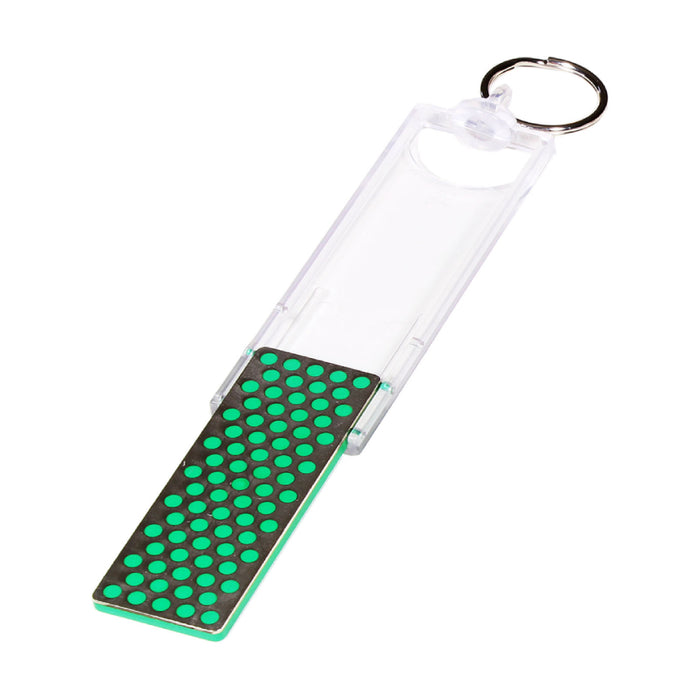 DMT Mini-Sharp Portable Diamond Sharpener
The ultra-compact version of the ever-popular DMT Diamond Sharpener. Attach it to your backpack, duffel bag, or Bug Out Roll with the key chain swivel ring. Quickly restore a blunt edge and get back to work on the go. Great for bushwacking, backwoods, off the beaten trail expeditions, climbing ventures, tradesman, in the kitchen and anything in-between.
Grit Descriptions:
Extra-Coarse diamond (60 micron / 220 mesh) when significant removal of material is needed for a damaged edge.
Coarse diamond (45 micron / 325 mesh) to quickly restore a neglected edge.
Fine diamond (25 micron / 600 mesh) for a razor sharp edge.
Extra-Fine diamond (9 micron / 1200 mesh) to polish and refine a razor sharp edge after sharpening with a coarser diamond.
Sharpening with diamonds is fast and easy. No messy oils needed -- sharpen dry or with water. Durable construction will provide years of consistent performance and reliable service. For proper tool maintenance, woodworkers, chefs and other professionals rely on the superior quality and versatility of DMT® products. Made in USA.
Ultra portable, key chain sharpener
DMT®'s monocrystalline diamond surface sharpens knives faster than conventional stones
No oil is needed, simply sharpen dry or with water
Durable construction will provide years of consistent performance and reliable service