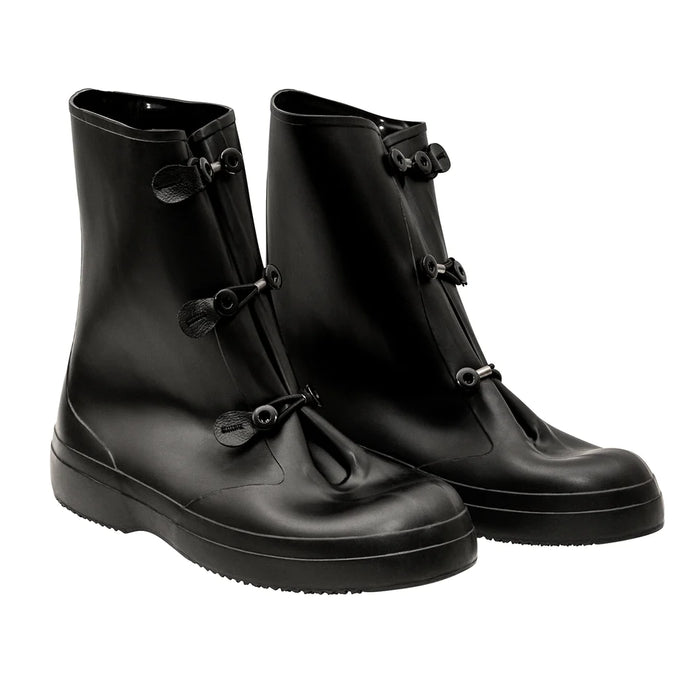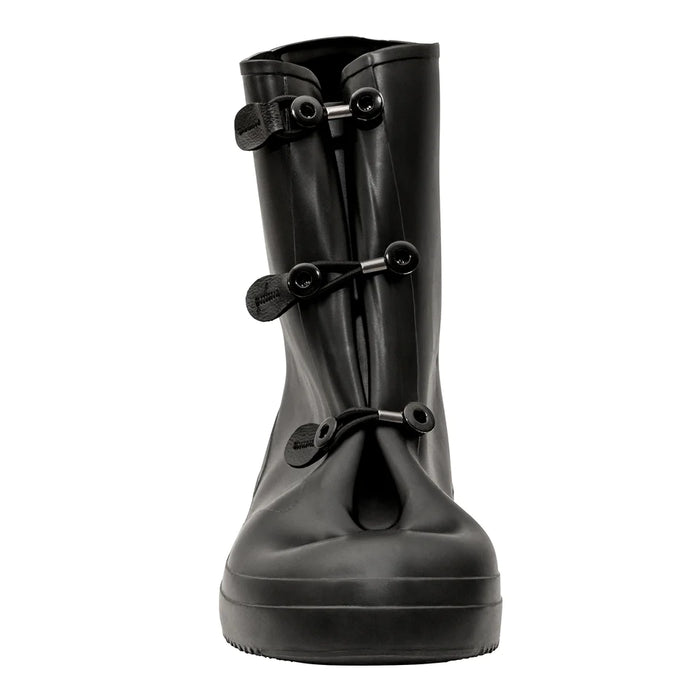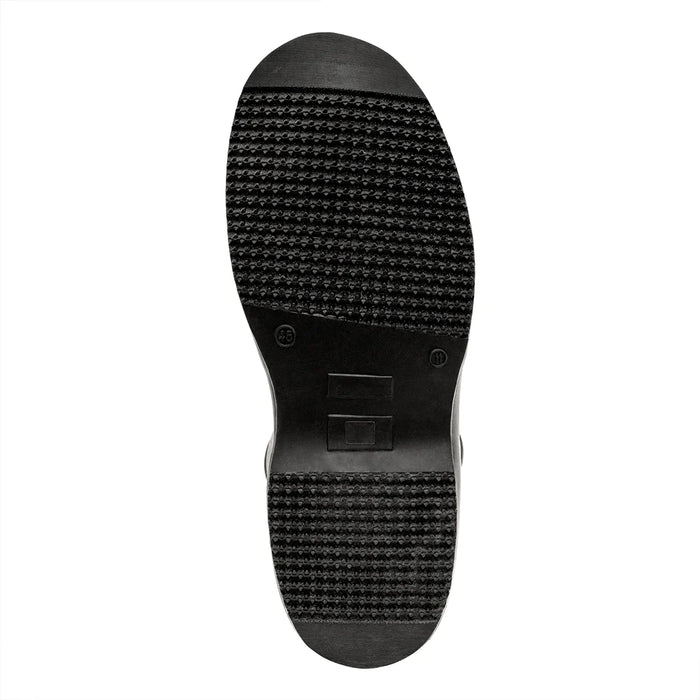 MIRA Safety Combat CBRN Overboots Model S
Our Combat CBRN Overboots are designed to fit over your existing boots and provide long-lasting protection from biological threats, nuclear fallout, and chemical warfare agents (CWAs). Combined with a gas mask, hazmat suit and gloves,
Key Features:
Vinyl plastisol construction offers enhanced protection from chemical threats
2mm thickness for durable protection and superior flexibility
Provides >24 hours of protection against vaporized chemical threats
Impermeable to nuclear fallout and biological threats
Rugged one-piece construction
Universal fit with almost any combat boot in use today
Uses a single strap to ensure a comfortable and snug fit
Easy to put on and easy to remove after use
10-year shelf life when stored correctly (see below)
Size Guide:
Small - Fits US sizing 9.5 - 10.5
Medium - 

Fits US sizing 10.5 - 11.5

Large 

- 

Fits US sizing 11.5 - 12
Technical Specifications
Fitting over your existing combat boots, our Combat CBRN Overboots add a layer of practical protection from CBRN threats—without sacrificing the flexibility or mobility that matters most.
Our Combat CBRN Overboots feature a unique vinyl plastisol construction. The material has a dense chemical structure that boosts resistance to chemical warfare threats while remaining impermeable to nuclear and biological threats. It's a tough but flexible material that's perfect for this kind of application.
These overboots are designed to be easily donned or removed even when you're wearing thick hazmat gloves. The single strap closure is attached to the boot to ensure a snug and comfortable fit. 
Weighing in at less than 4.4lbs total, they won't impede tactical maneuvering or long-range capability. And they're durable enough to be worn multiple times (decontaminate as needed).
Combining protection you can count on with the flexibility you need to get the job done, MIRA Safety Combat CBRN Overboots are the perfect fit.