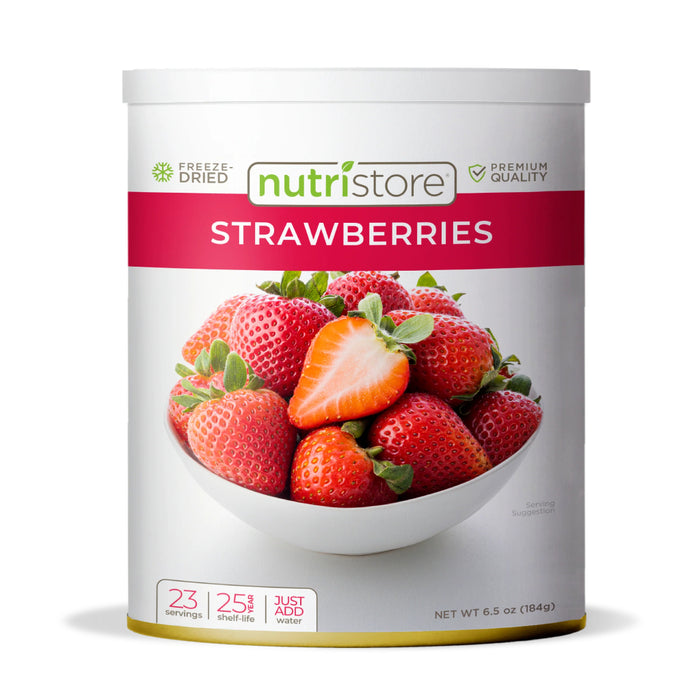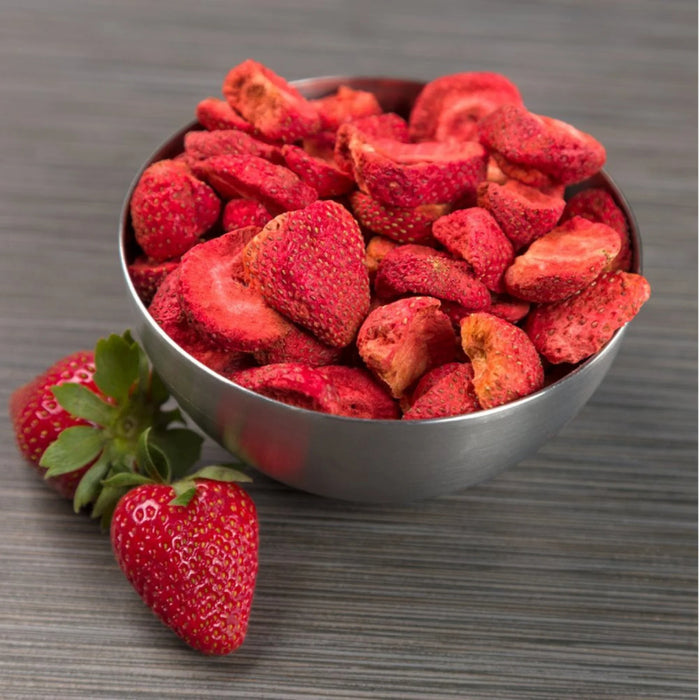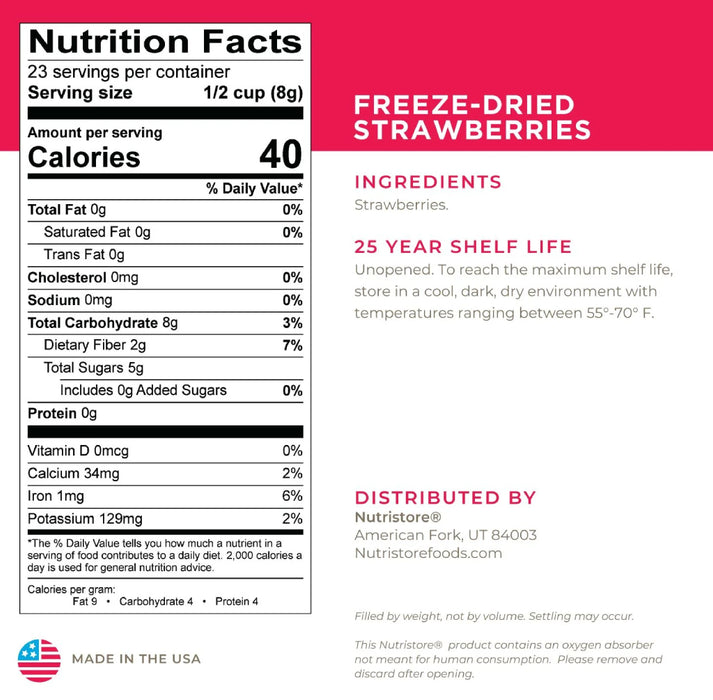 (#10 Can) Nutristore Freeze Dried Strawberries
Nutristore™ Freeze-dried Strawberries are packed with nutrients and bring the full flavor taste that will remind you of sneaking into mom's garden to steal a few off the vine. No preservatives, no fillers, no additives. Just pure 100% strawberries brought straight to you with full nutrition and flavor.
Nutristore™ Freeze-dried Strawberries are an excellent way to obtain essential nutrients. These Strawberries are packed with flavor and nutrients the whole family will love. They taste great out of the can or can easily be reconstituted in minutes and used in your granola, oatmeal or strawberry shortcake. Give yourself access to delicious, nutritious Strawberries year round. You deserve it!

Versatile fruit that works in a plethora of drinks and meals

Fast preparation

25 year shelf life

Country of Origin USA, Mexico

Delicious way to obtain essential vitamins
Rehydration Instructions:
Soak 1 cup Nutristore™ Strawberries in 3/4 cup water until tender (1-3 minutes); drain off extra water.