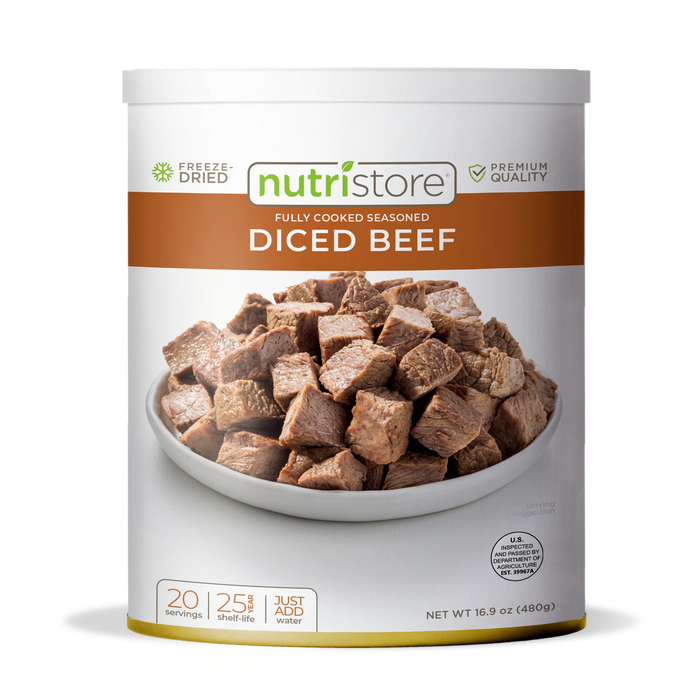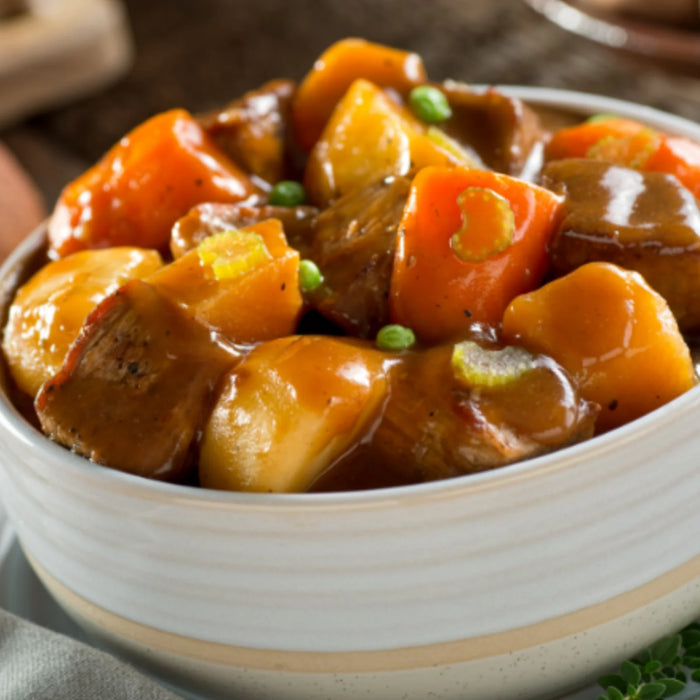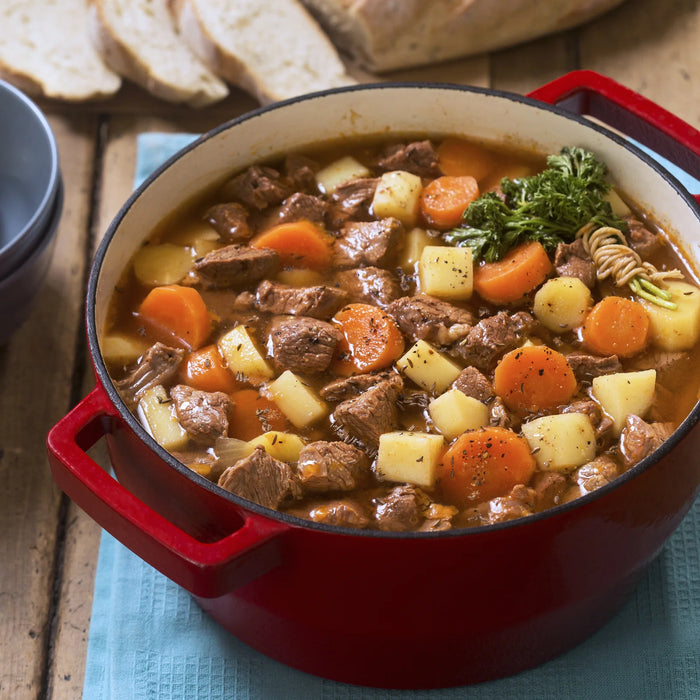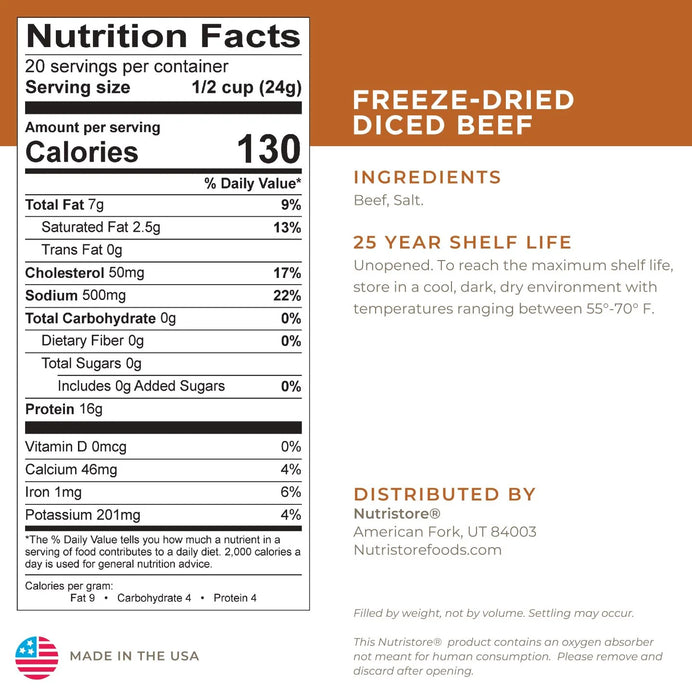 (#10 Can) Nutristore Freeze Dried Diced Beef
Best beef by the block. Delicious freeze dried fully cooked and ready to go REAL diced beef meat. A quick to use great tasting protein for your food storage. A real time saver for everyday use.
Nutristore™ provides delicious Freeze-Dried Beef your family will love! Our Beef dices are cooked, slightly seasoned and freeze-dried to ensure long lasting taste and quality. With a 25 year unopened shelf life, our premium freeze-dried Beef is a great source of protein that can be reconstituted in minutes! Not only will you have comfort and security in an emergency, but also the ability to use high quality, great tasting Beef everyday.

Quick and easy preparation

25 year shelf life

Excellent source of Protein

Adds value and options to your food supply

No MSG
Rehydration Instructions:
Soak 1 cup of Nutristore™ Diced Beef in ½ cup of warm water for 15–20 minutes and drain extra water.