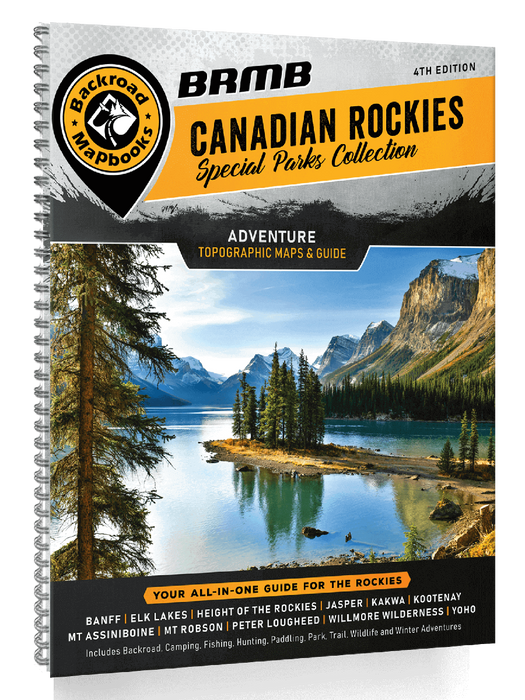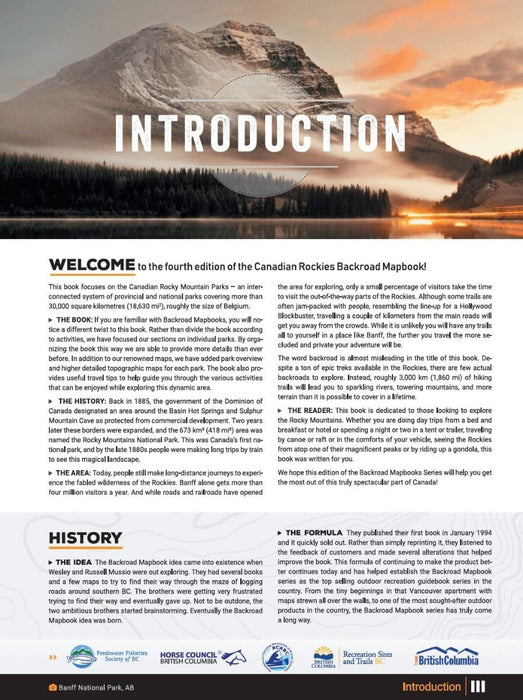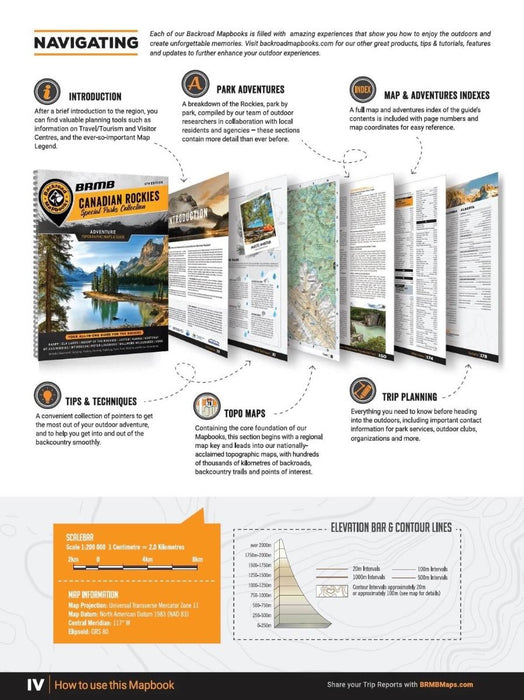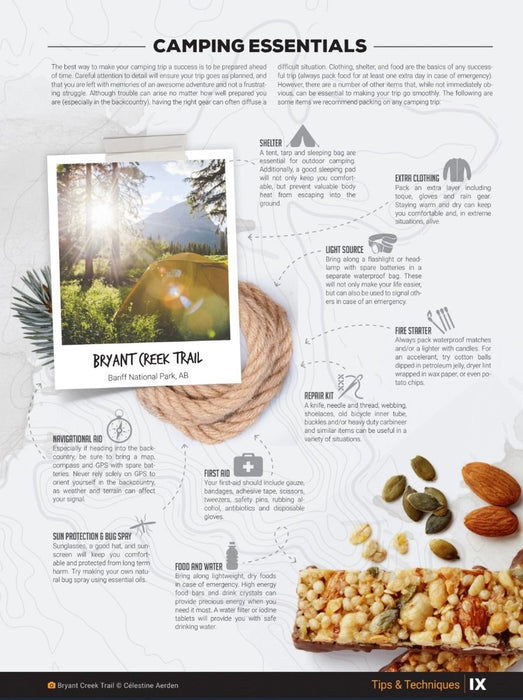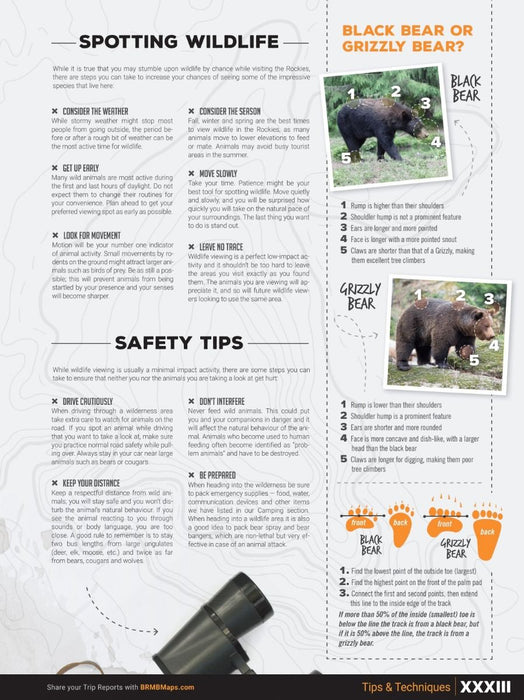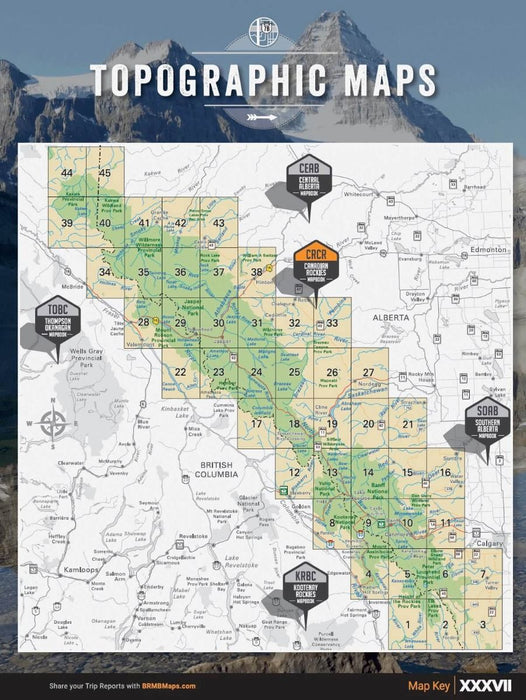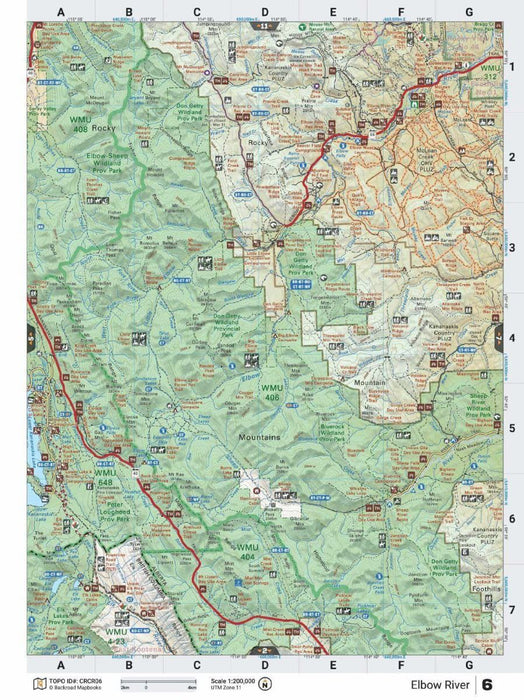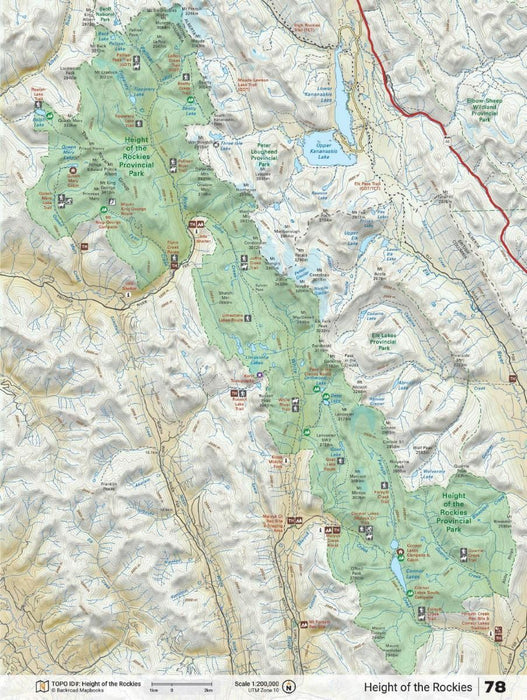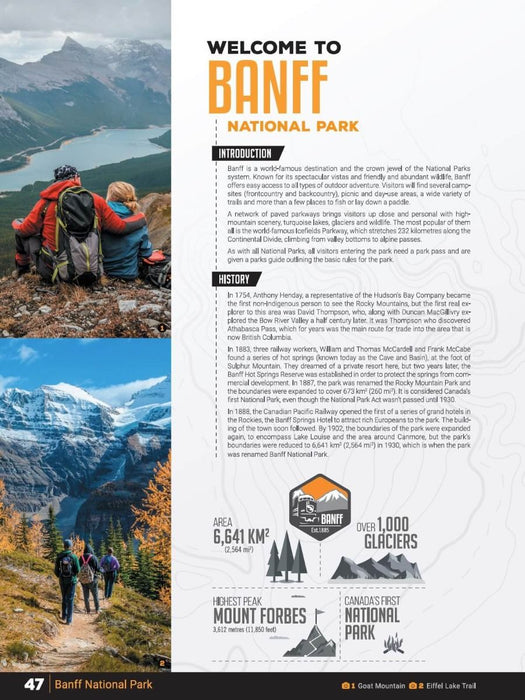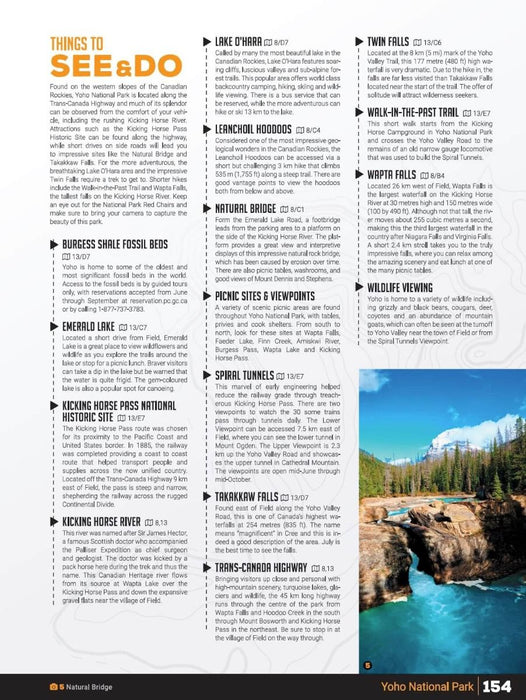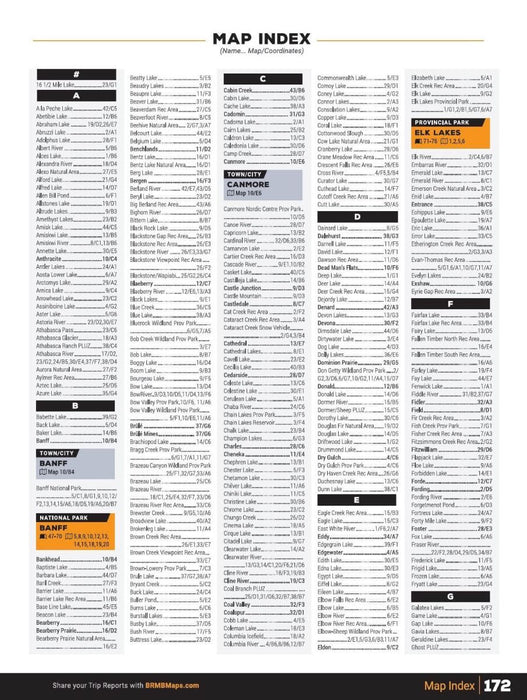 Canadian Rockies Backroad Mapbooks- 4th Edition | BRMB
Welcome to this special edition of the Backroad Mapbook series. This book focuses on the Canadian Rocky Mountain Parks an interconnected system of provincial and national parks covering more than 30,000 square kilometres (18,630 square miles) of one of Canada's most beautiful territories. These parks vary in popularity and access yet they all have the standard towering mountain peaks, rushing rivers, ancient glaciers, wildflower-filled meadows, brilliant blue lakes and dense forests that make up this outdoor paradise. With so much area to explore, it can be overwhelming trying to decide on where to go. Luckily, our Canadian Rockies Mapbook provides a well-organized and easy-to-use breakdown of the region's parks to help you decide on the adventure that is right for you. With state-of-the-art topographic maps, detailed trip-planning resources and meticulously researched adventure listings, our 4th Edition Mapbook will ensure you make the most out of your Rockies experience.
This updated edition covers in detail Banff, Jasper, Kootenay and Yoho National Parks as well as the major provincial parks flanking these gems. Each park features a park overview or detailed recreation map (depending on the size of the park), along with detailed trail or city maps for popular areas within most parks. Map updates include regular road and trail updates, refinement of camping locations to include campsite number, history of the parks, additional Points of Interest and Trailhead locations were added, while fish species were added to the lakes and maps.
The printed version of the mapbook comes in the convenient 21.5 x 28 cm (8.5 x 11 inch) mapbook format with a heavy-duty spiral-bound cover. The 216-page book includes 71 maps of various scales, along with comprehensive coverage of eleven National and Provincial Parks. Each park offers invaluable insight into the park's outdoor activities, places to stay and Things to See and Do. The book also features Tips & Techniques for the main activities, a Map and Adventure Index, Trip-Planning tools and more. No other source combines this level of detail into one source, making it the perfect planning tool and companion to any trip through the Rocky Mountain parks.
Print Features
Map Key & Legend
Tips & Techniques / Adventure Featured

Camping
Fishing
Hunting
Paddling
Rock Climbing
Trails
Wildlife Viewing
Winter Activities

Topographic Maps

45 @ 1:250,000 Scale Maps
26 Overview and Detailed Park & Topographic Maps of various scales

Banff National Park - 1:750,000 park overview map 3 detailed topographic maps ranging from 1:50,000 to 1:110,000 for Banff townsite, Canmore to Minnewanka Lake & Lake Louise area
Elk Lakes Provincial Park - 1:90,000 detailed topographic park map
Height of the Rockies Provincial Park - 1:200,000 park map plus a 1:80,000 scale Connor Lakes area topographic map
Jasper National Park - 1:900,000 park overview map 2 detailed topographic maps ranging from 1:50,000 to 1:80,000 for Jasper townsite & Maligne Lake area
Kakwa Inter-Provincial - 1:270,000 topographic park map
Kootenay National Park - 1:300,000 park overview map 2 detailed topographic maps ranging from 1:15,000 to 1:50,000 for Radium Hot Springs and Marble Canyon areas
Mount Assiniboine Provincial Park - 1:130,000 detailed park map plus a 1:50,000 scale Lake Magog area topographic map
Mount Robson Provincial Park - 1:380,000 topographic park map, Berg Lake Trail (1:50,000), Yellowhead Lake (1:30,000), Robson River and Meadows Campgrounds (1:17,000)
Peter Lougheed Provincial Park - 1:170,000 park map plus a 1:60:000 scale Kananaskis Lakes area topographic map
Willmore Provincial Park - 1:600,000 park map
Yoho National Park 1:220,000 park map 3 detailed topographic maps ranging from 1:40,000 to 1:100,000 for Field-Emerald Lake-Yoho Valley and Lake O'Hara areas

Parks Featured

Banff National Park
Elk Lakes Provincial Park
Jasper National Park
Kakwa Wildland Provincial Park
Kootenay National Park
Mount Assiniboine Provincial Park
Mount Robson Provincial Park
Peter Lougheed Provincial Park
Willmore Wilderness Provincial Park
Yoho National Park
Great Divide Trail

Index

Adventure Index
Map Index

Trip Planning Tools