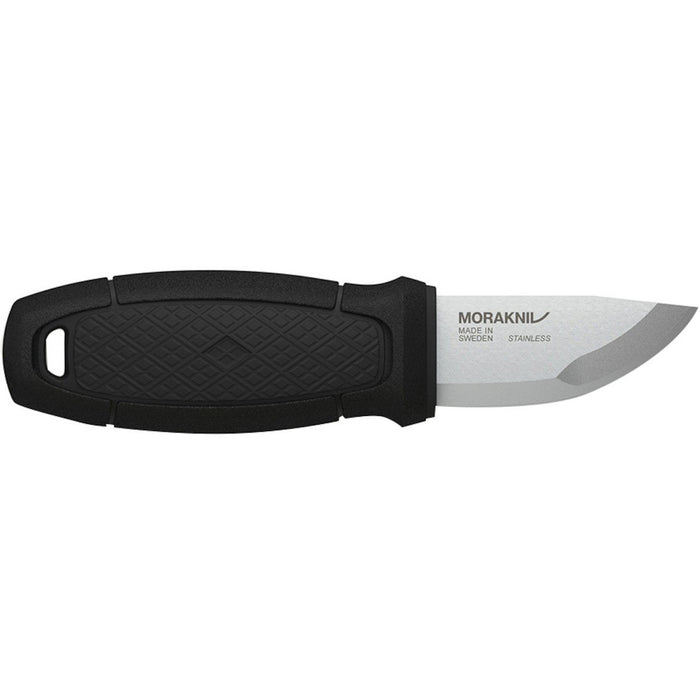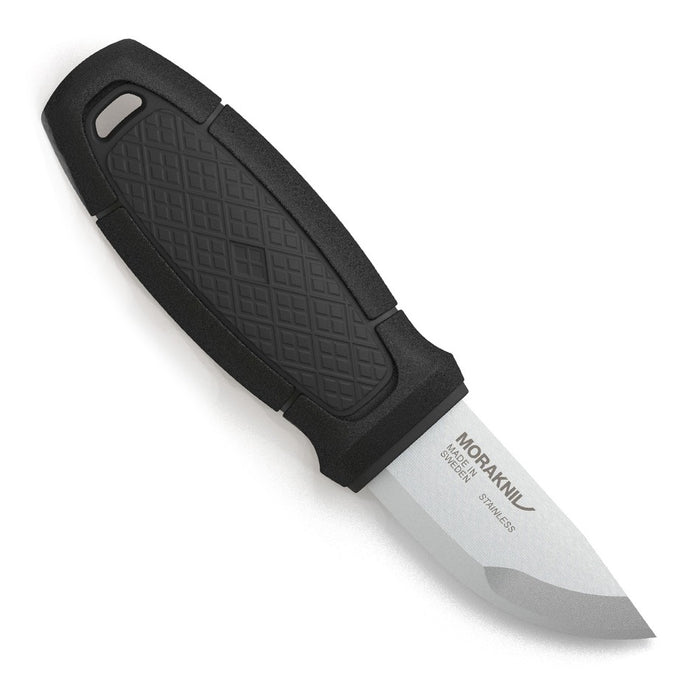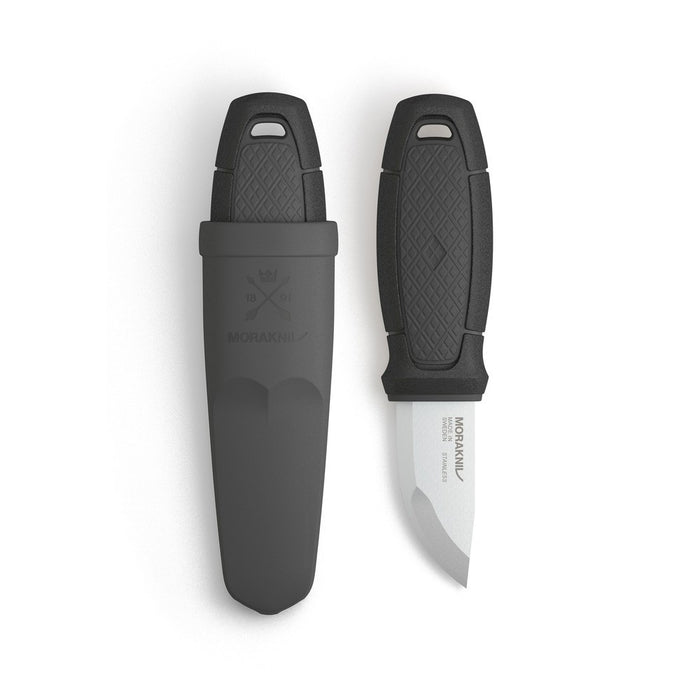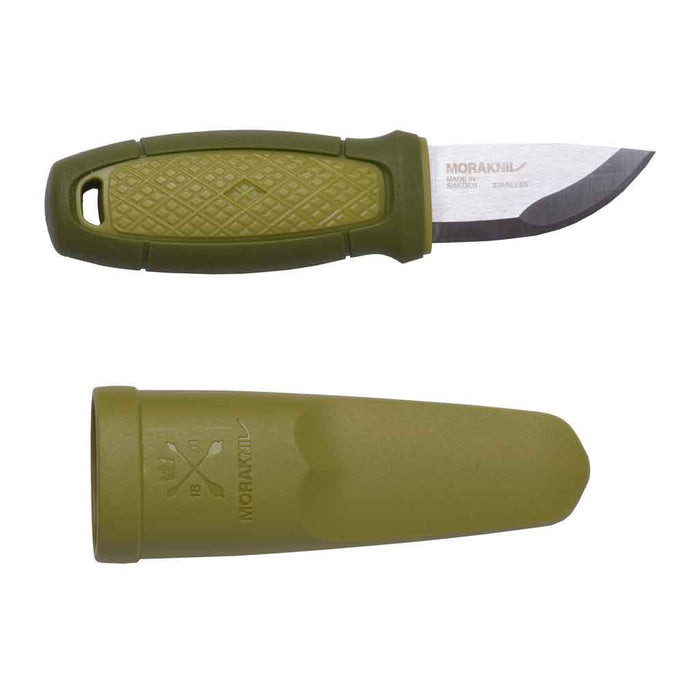 Morakniv Eldris Mini-Neck Knife
Our smallest new arrival ever
A beautiful little wittling/ multipurpose neck knife that enables the user to perform most everyday tasks that you would require a knife for without the bulk of a large knife, because its a fixed blade it is still very durable and can withstand hard use.
A razor sharp edge out of the box!
The blade is 2 mm thick and 59 mm long, or in this case, short. This means that the knife is simple and efficient to keep in your pocket or rucksack, and you still get all the benefits of strength and safety from the fixed blade.
The blade is made of 12C27, a high quality Swedish stainless steel that is treated through our unique processes in our factory in Mora. What's more, the handy size of the blade suits the varied situations you can encounter on your hike, camping trip or when hunting. The knife has a secure grip made out of two different polymers and a click lock, making the knife safe to handle. Perfect for both new and experienced adventurers.