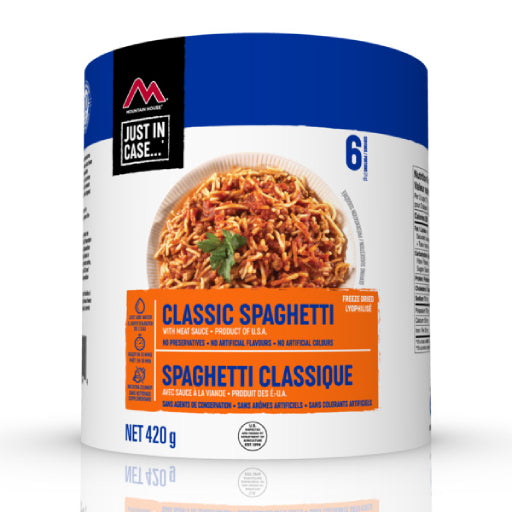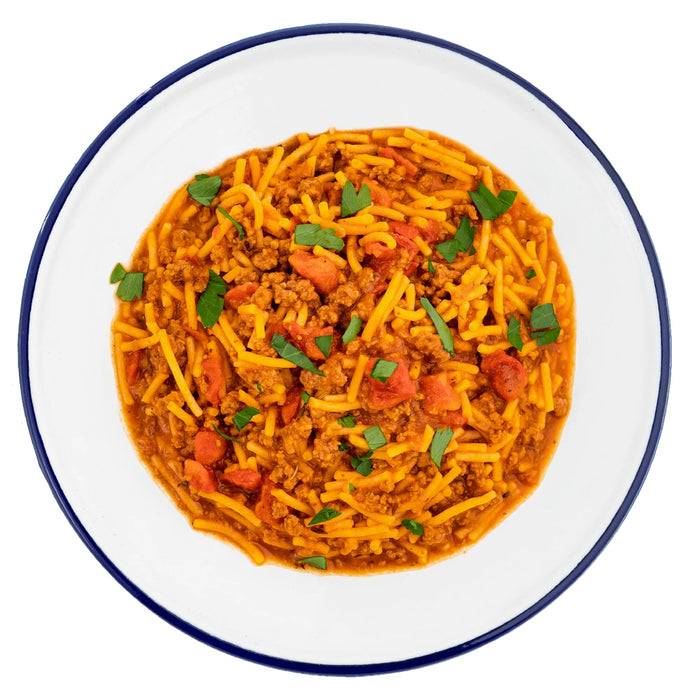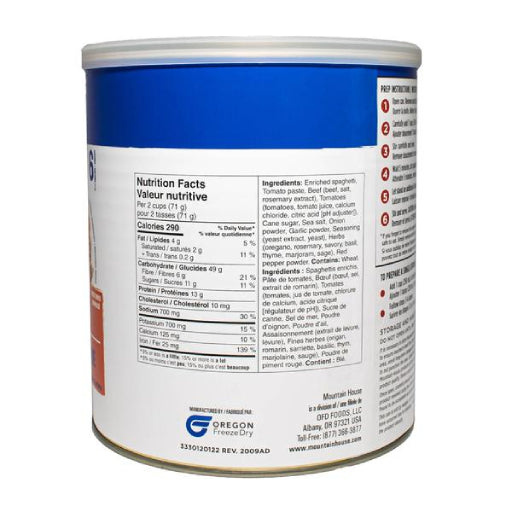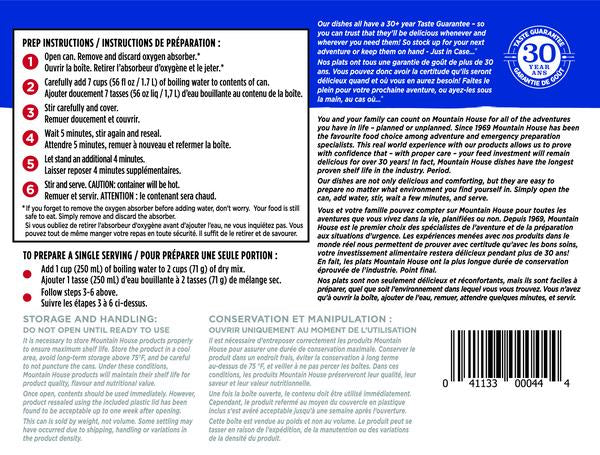 (#10 Can) Mountain House Classic Spaghetti w/ Meat Sauce
A perfect freeze-dried meal. Your children will love it! Made with real chunks of beef and delicious spicy tomato sauce, this spaghetti will make you feel right at home!
Mountain House Meals are Perfect for:
Emergency Preparedness
Camping
Backpacking
Hunting
Fishing
Travel
Occasional Everyday Use
Additional Information:
6 Servings
290 calories per serving
5-10 minute preparation time
No cooking needed — just add water!
30-year shelf-life!