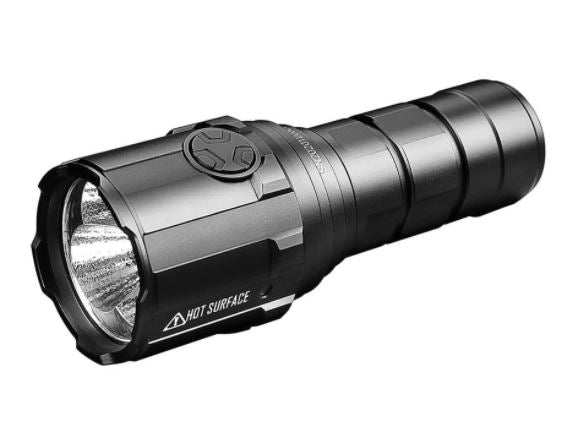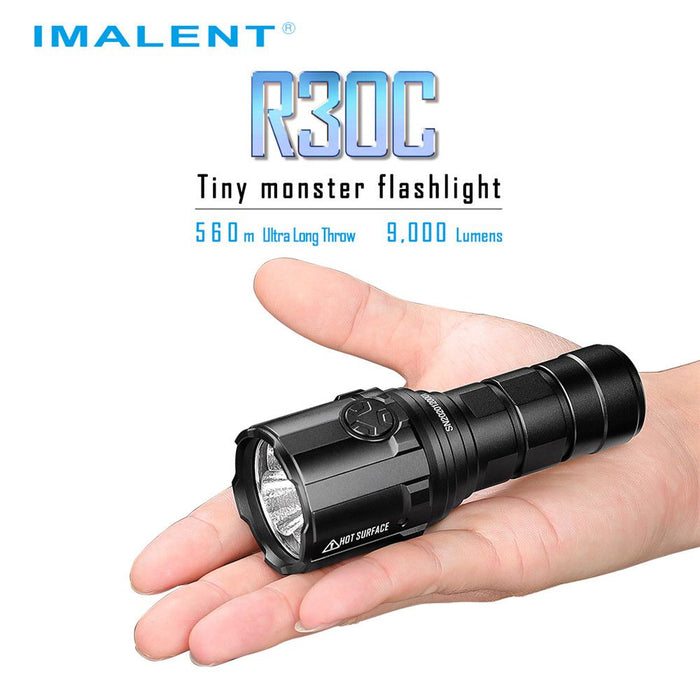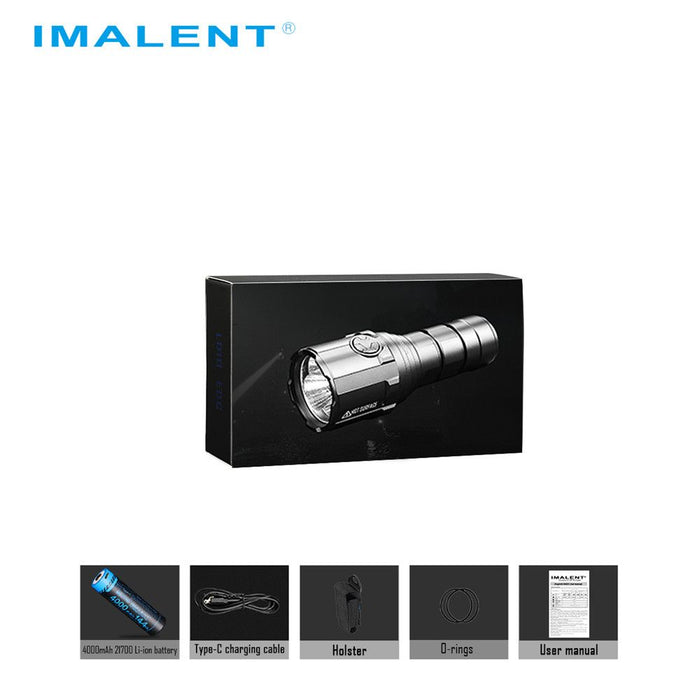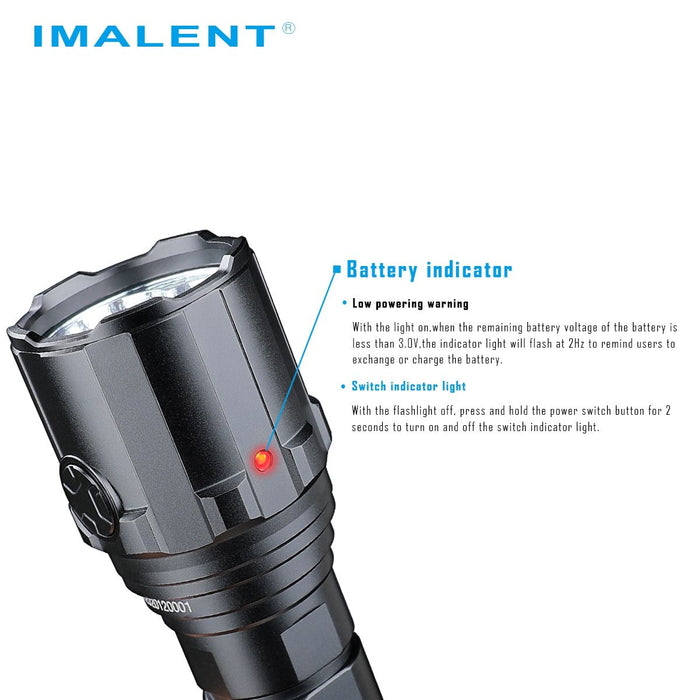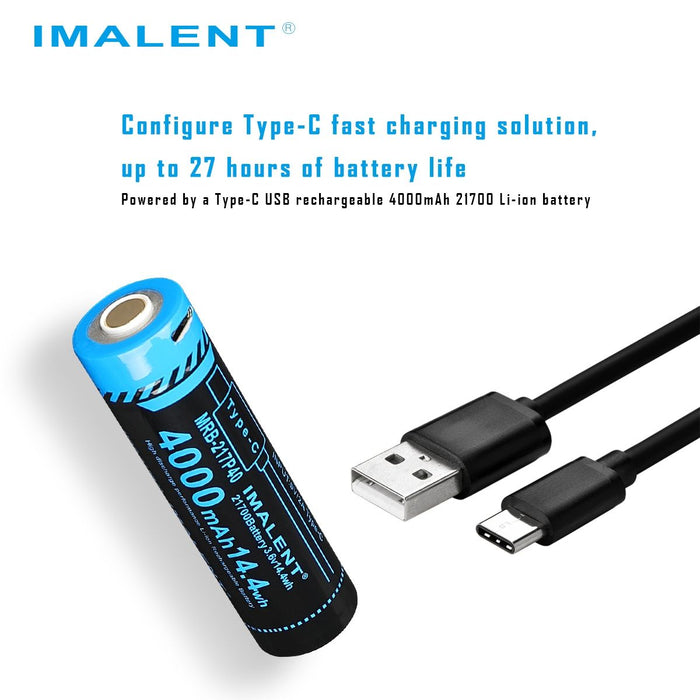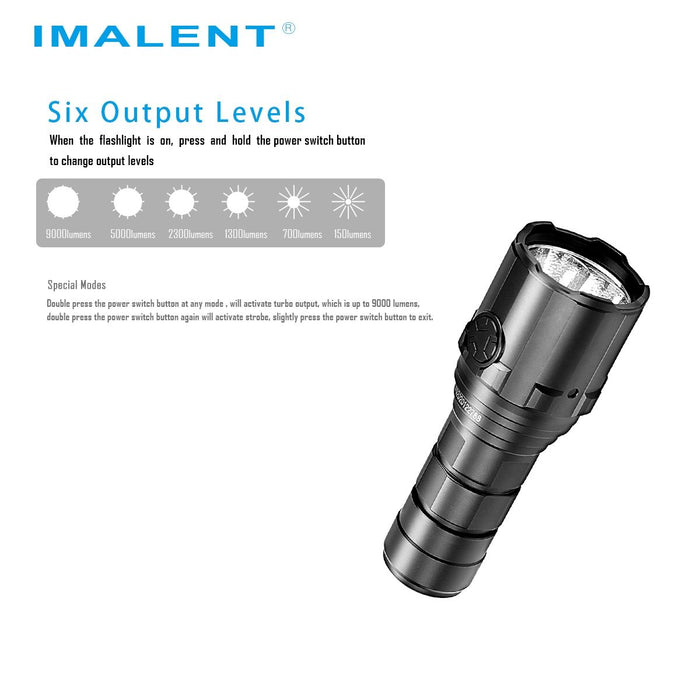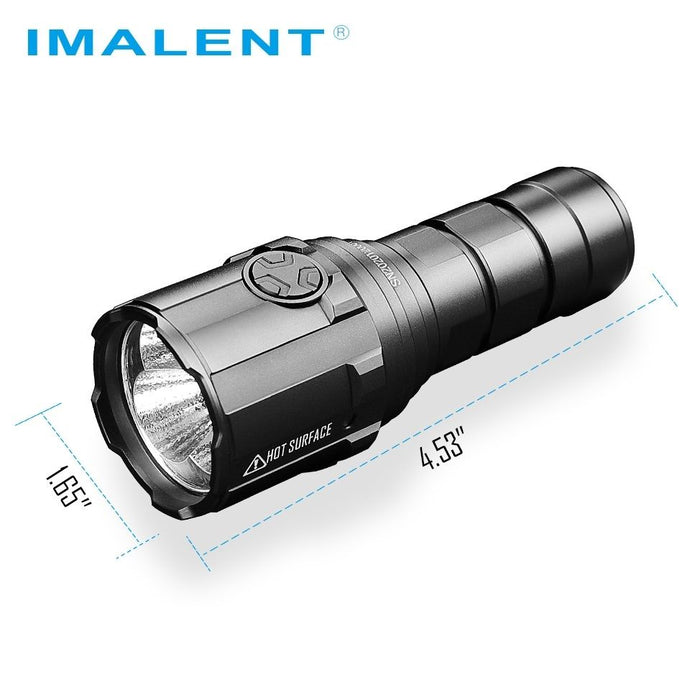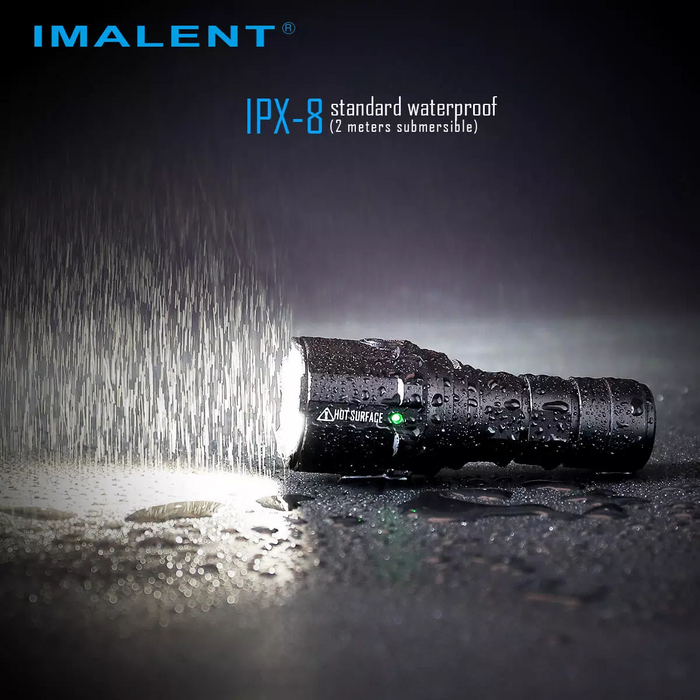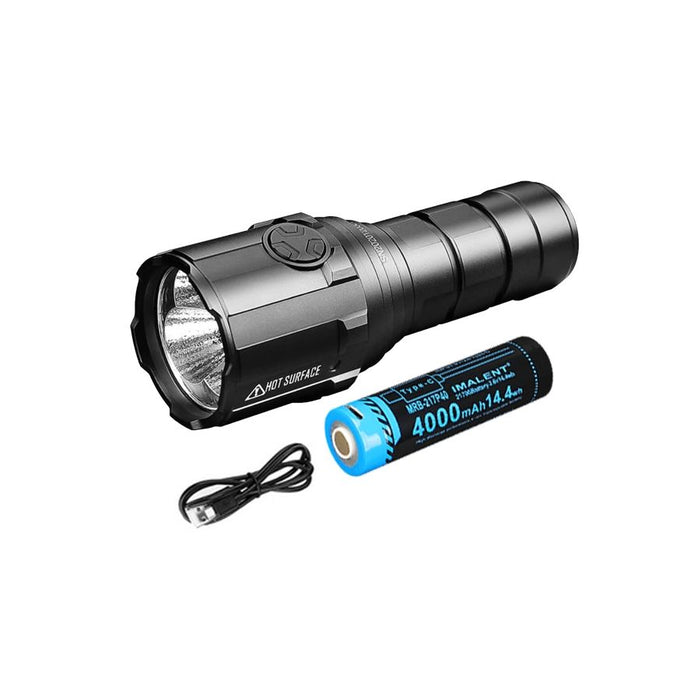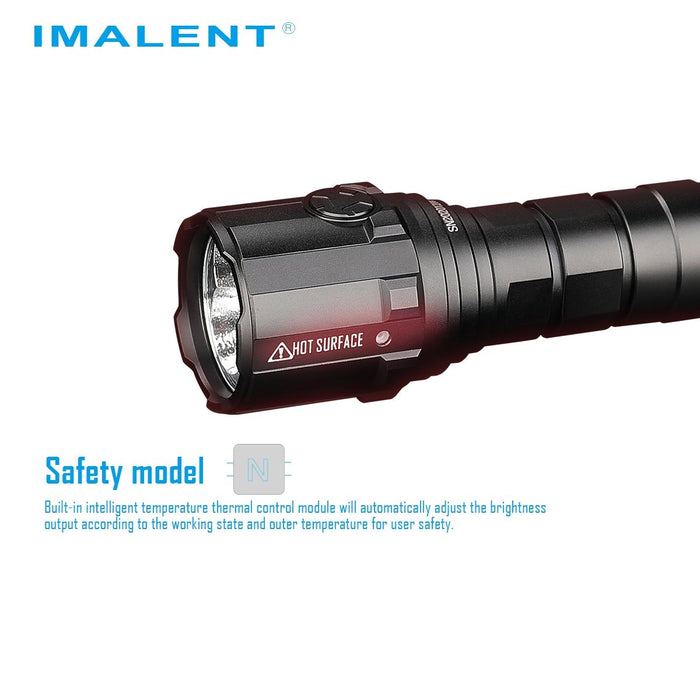 Imalent R30C 9000 Lumens (Throw 560 meters)
The IMALENT R30C is an incredible high power EDC flashlight, giving 9000 lumens with abeam distance of 560 meters. No other EDC flashlight combines this much brightness with along distance throw that allows you to see almost half a mile away. 9000 lumens is easilyenough for any outdoor activity, like search and rescue, caving, fishing or hunting.

The palm-sized IMALENT R30C is just 4.5 inches long with a body that's barely over an inchin diameter. You'll be amazed at how much light comes from something so small. Most EDCflashlights either give you lots of lumens or a long beam distance. With the R30C you getboth, thanks to the 3 American made SST70 LEDs. With 2 quick clicks of the switch, theR30C will light up all around you and also light up far into the distance.

The IMALENT R30C has quick access to turbo and strobe, so works well for professionalslike law enforcement officers and for security. With the R30C by your side, your friends andwork colleagues will even be impressed with the 2300 lumen middle mode. When you showthem 5000 lumens from the high mode and then turbo's amazing 9000 lumens they'll beshocked and won't know what to say!The high strength aluminum IMALENT R30C is 2 meters waterproof (IPX8) and 1.5m impactresistant, so will work wherever you need it to. The oxidation-resistant body is easy to griptoo.A high drain 21700 li-ion cell is provided with the R30C. This battery has a capacity of4000mAh and can run the R30C for up to 20 hours at a time. The battery also has fast USB-C charging, so can be charged anywhere. The 6 different modes mean you can choosebetween low brightness for up close work or extreme power to make it look like day.

Utilizes 3 pieces of American LEDs.Lifespan is up to 50000 hours with maximum output of 9000lumen
Powered by a Type-C USB rechargeable 4000mAh 21700 Li-ion battery.
Instant turbo output by double press the power switch button while triple press the power switch button, can get lowest output
Product size:42mm(head diameter)*29mm(body diameter)*115mm(length)
Net weight:216g(battery included)
High efficiency constant power circuit will maintain constant brightness.
Built-in thermal control module will automatically adjust the brightness output accordingto the working state and outer temperature.
according to the working state and outer temperature.
Aluminum SMO reflector.
IPX-8 standard waterproof(2 meters submersible).
1.5m impact resistant.
Tail stand capability.
Imalent R30C Package

Imalent R30C Flashlight x 1
Holster x 1
USB Charging Cable x 1
4000mAh 21700 Li-ion Battery x 1
O-rings x 2
User Manual x 1