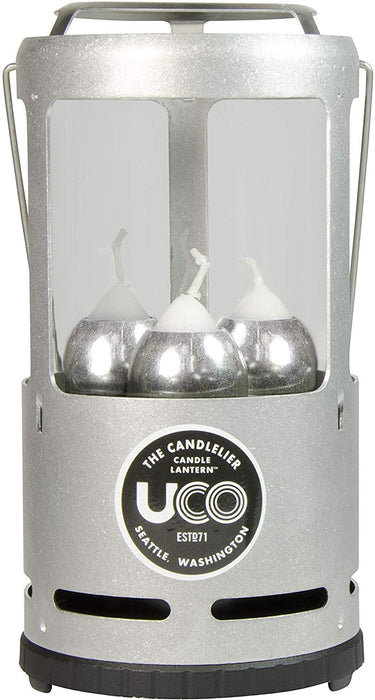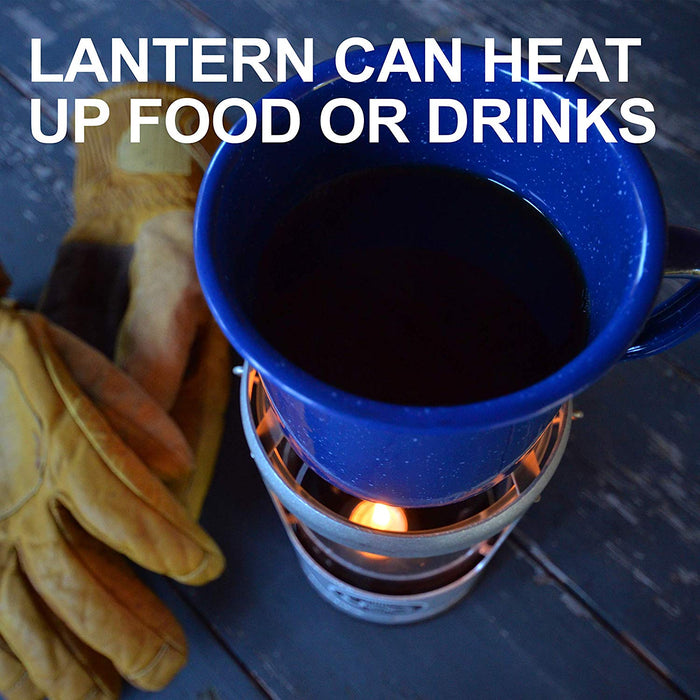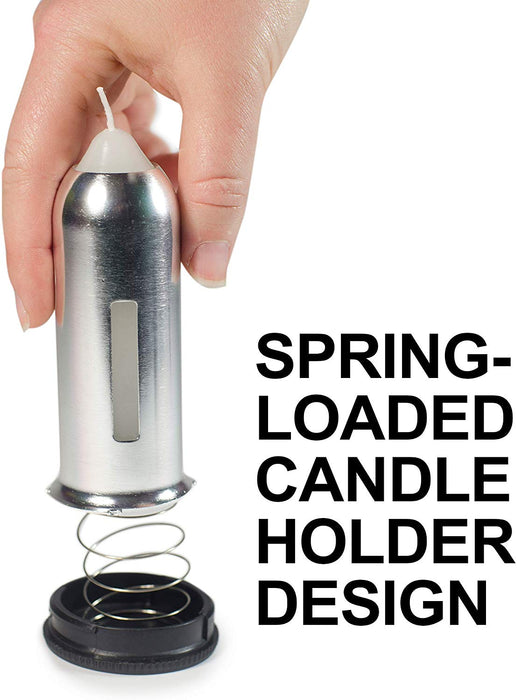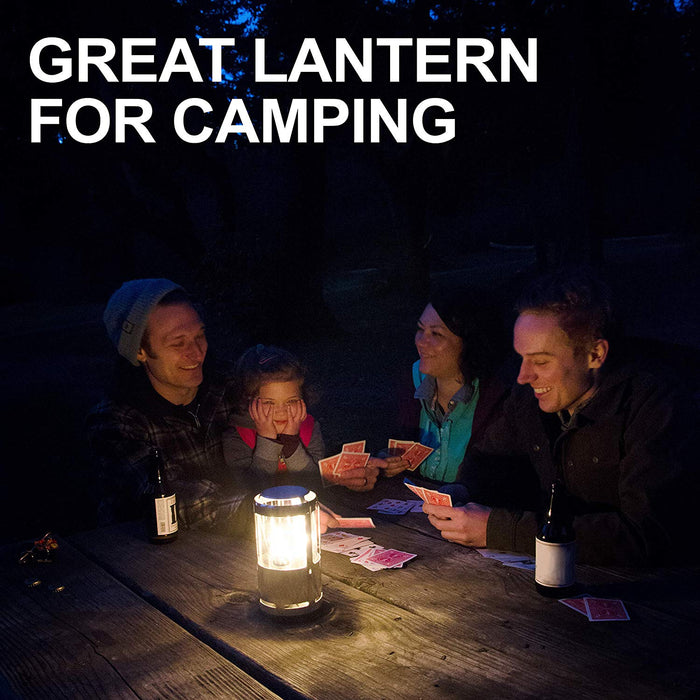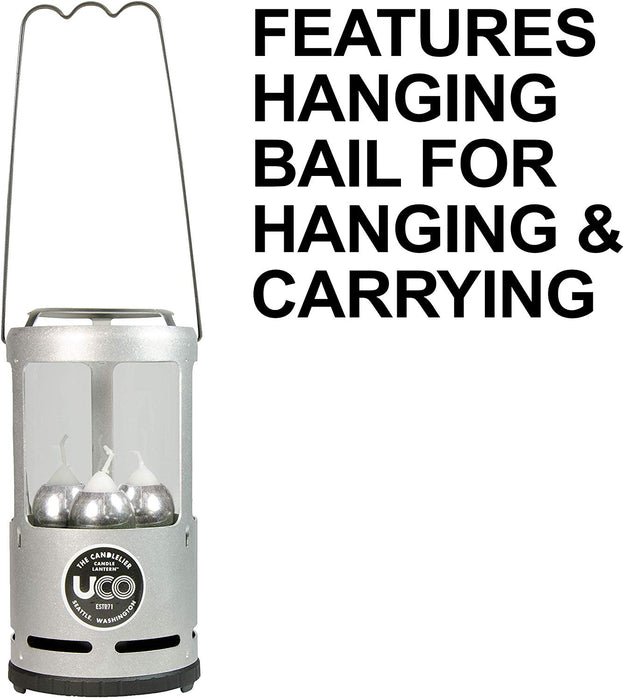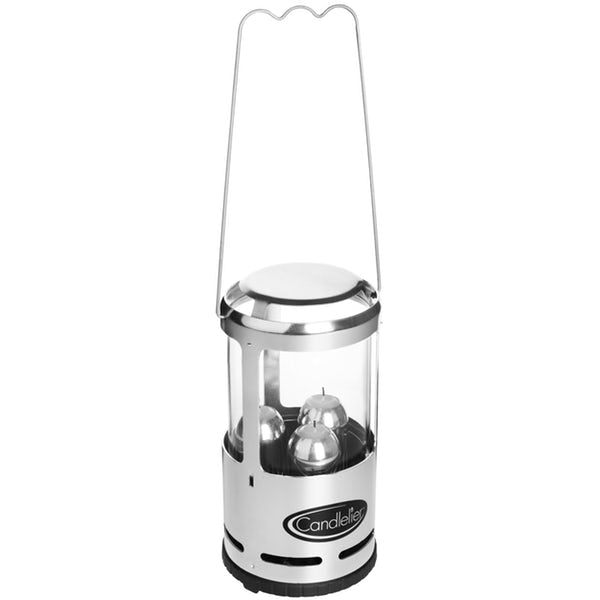 UCO Candle Lantern Candlelier (3 Candle Lantern)
This lantern will appeal to canoeists, sea kayakers, and winter campers who want the warmth of a flame light without the noise of a LPG lantern. With all three candles lit, the Candlelier generates enough heat to boil small amounts of water, melt snow, or keep foods warm by putting a small pot directly on the top. It is wide enough to be stable on many surfaces, or it can be hung by its handle. It will burn for up to nine hours with all three candles lit at once, or up to 27 hours with one candle lit at a time.
Unique spring-loaded candle tubes keep the flame heights constant, while small viewing windows show the remaining candle life.
UCO candles were developed with a specific wick size and wax formula to burn clean for about nine hours and to resist hot weather meltdown.
Body is made of aluminum, handle is stainless steel, globe is made of glass.