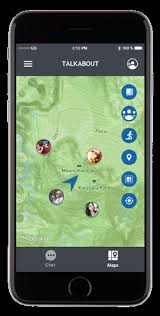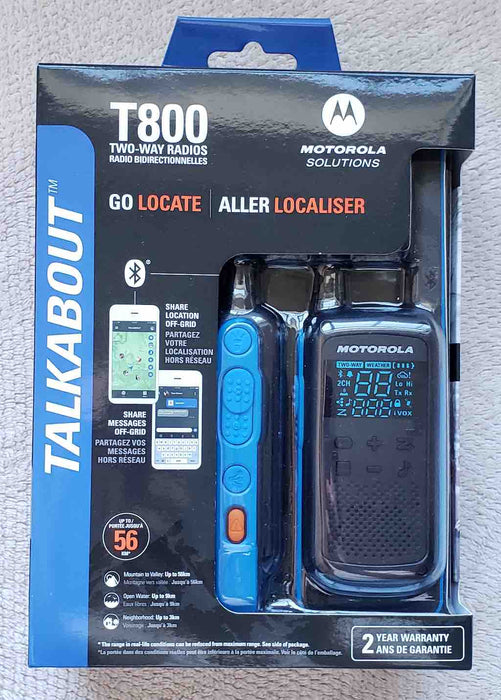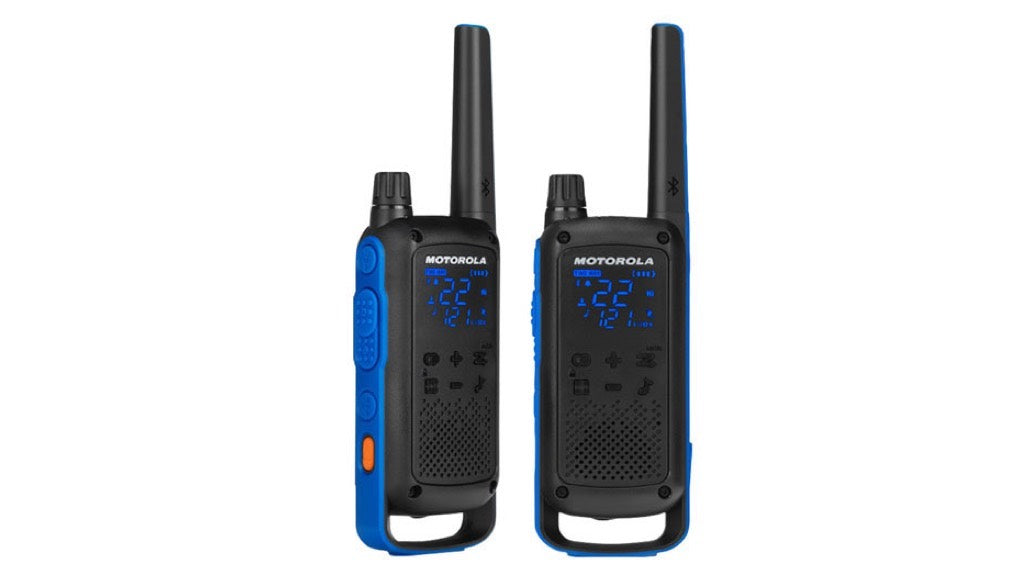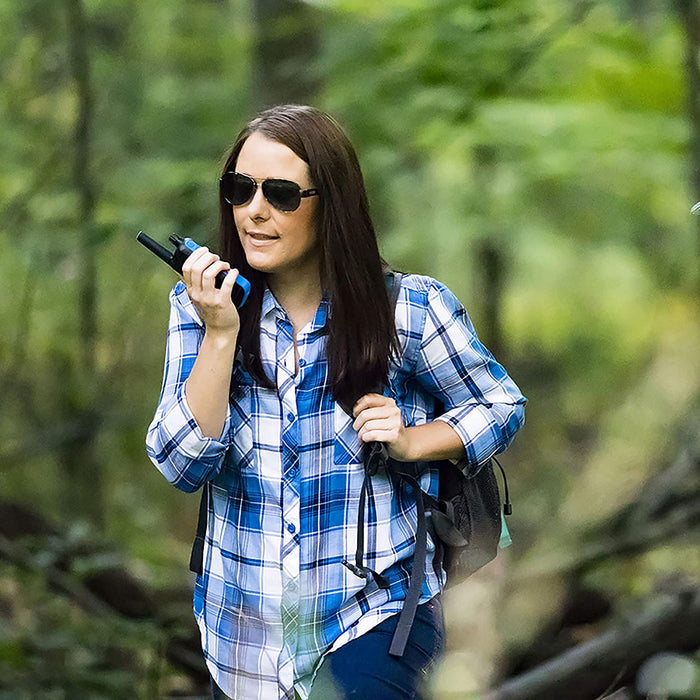 Motorola T800 Bluetooth Two Way Radio with GO LOCATE
The T800 two-way radio works just like every other radio by sending information using radio frequencies to keep you connected while off-grid. The secret to the T800 is once your smartphone is connected to your radio over Bluetooth, the Motorola Talkabout smartphone app enables communication options beyond push-to-talk. The Motorola Talkabout app uses the T800 as a modem to send messages, locations and more over the radio frequencies to your fellow T800 users.
Radio control settings, Bluetooth connectivity, off-grid group messaging or broadcasting,  offline location sharing and tracking, easy group communication,  and emergency location
With 22 channels and 121 privacy Codes, totaling 2, 662 Combinations, it's easy to find an available channel
Up to 35-mile voice range and 20-mile data range,  depending on terrain and conditions
Keep updated with real-time weather conditions via 11 weather channels with alert features (including 7 NOAA channels)
Hidden display,  weatherproof design,  seamless keypad,  Dual watch, easy pairing,  vibrate mode, LED flashlight, Micro USB charging, Dual power (AA and NiMH)
Additional Features
iVox/Vox hands-free
Emergency Alerts
VibracallTM alert
Go beyond push-to-talk with the Talkabout T800 and Motorola Talkabout app
Download the app, connect your smartphone via Bluetooth and be able to locate a friend's campsite, share your location and send messages all off-grid. Control your radio setting from the Motorola Talkabout app.
Note: The range in real-life conditions can be reduced from maximum range.
The communication and data ranges quoted are calculated under optimum conditions, with an unobstructed line of sight. Actual range will vary depending on terrain and conditions, and is often less than the maximum possible.