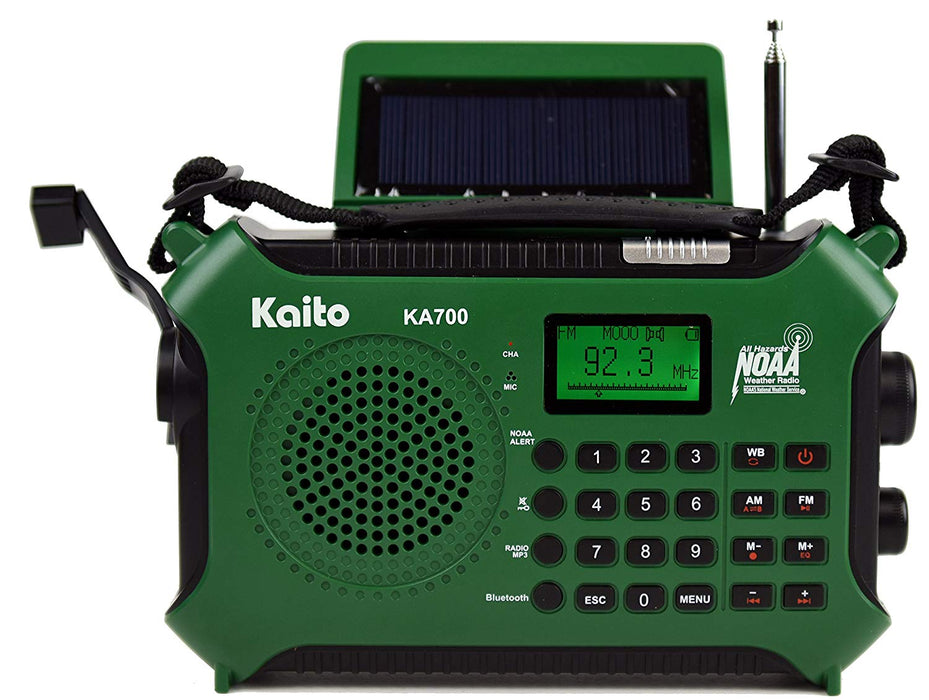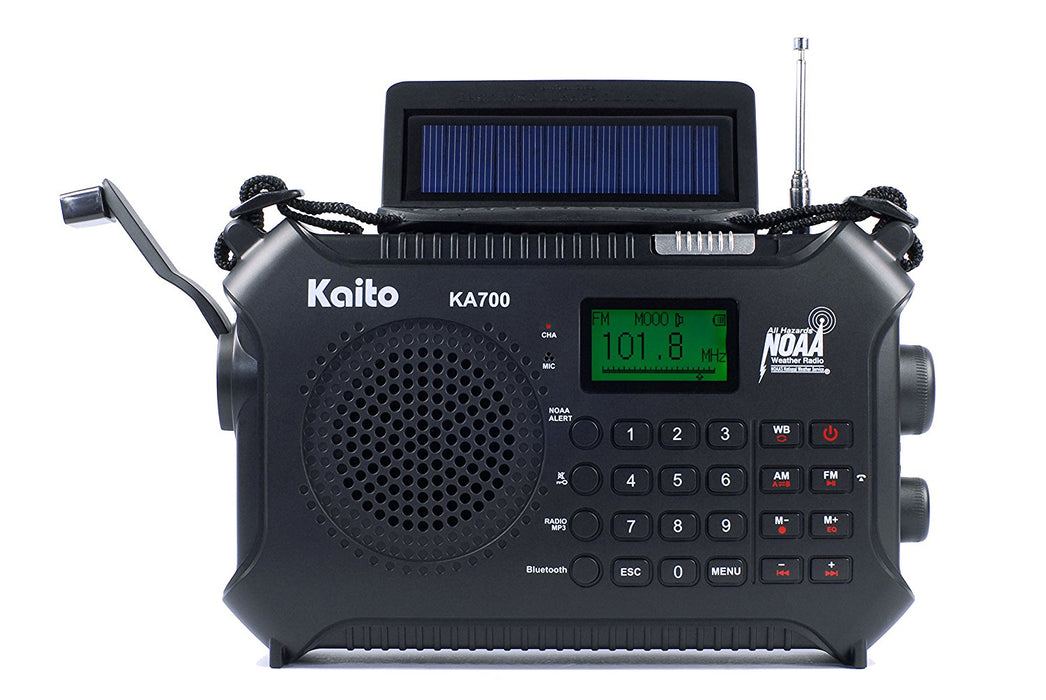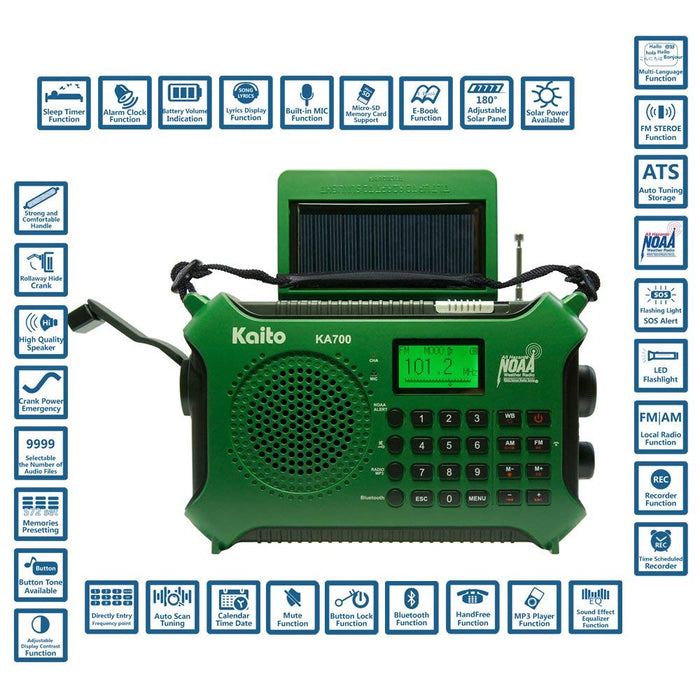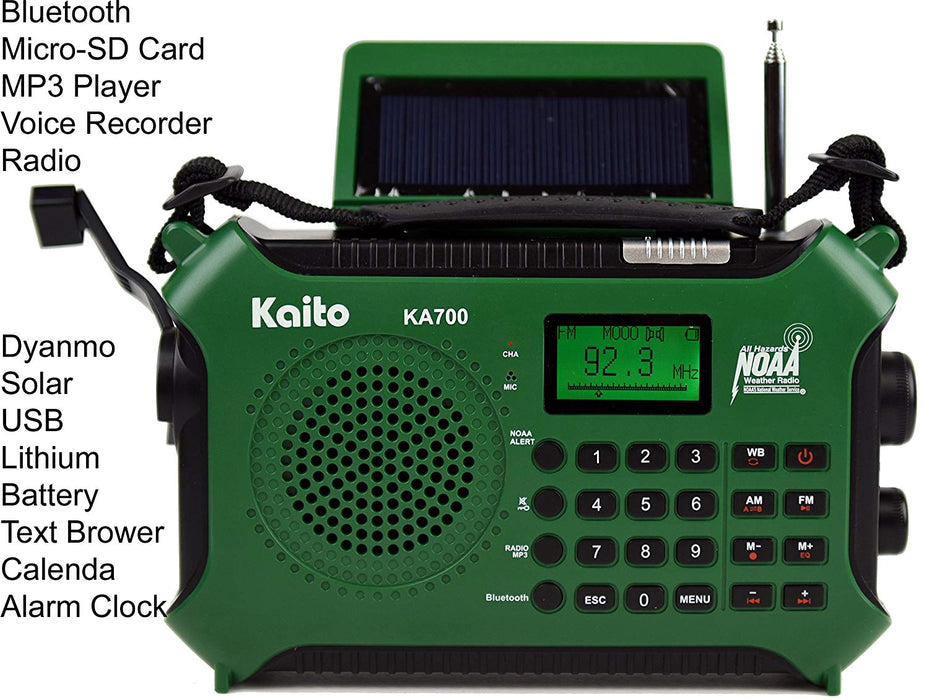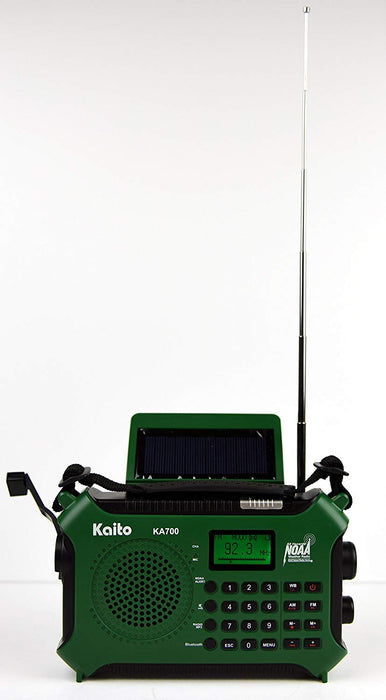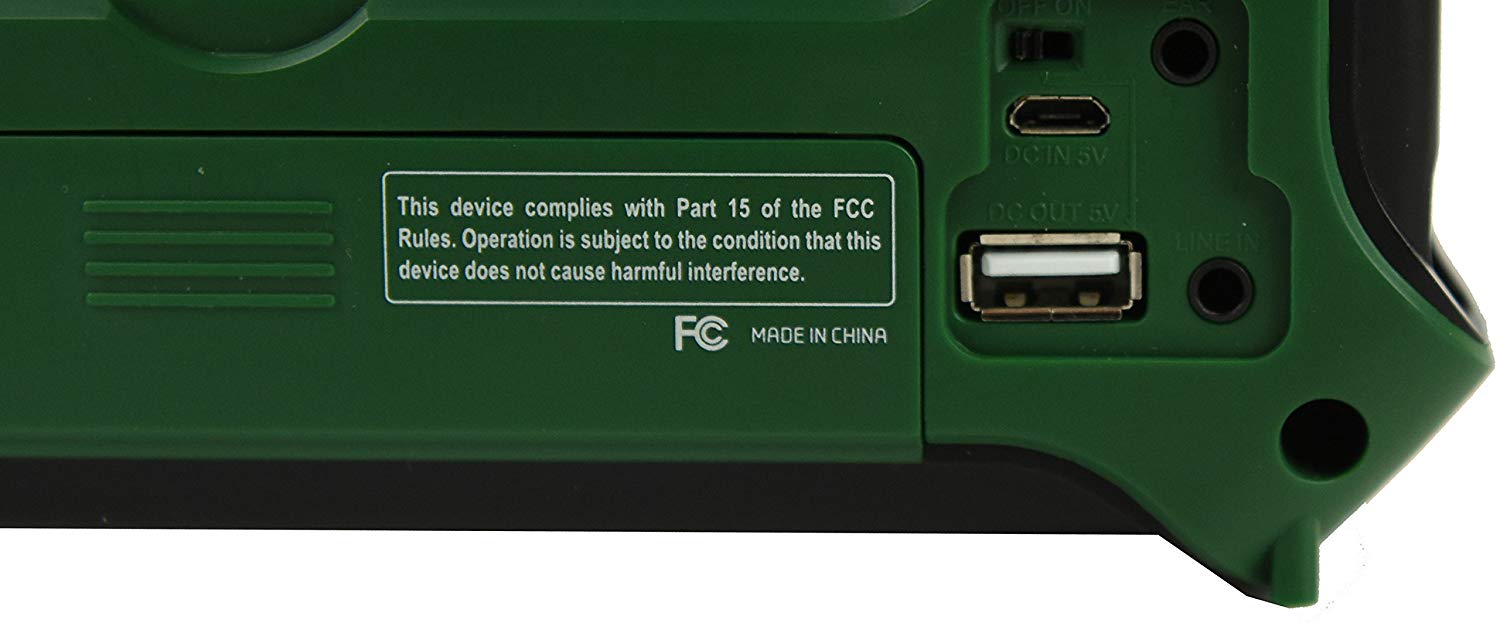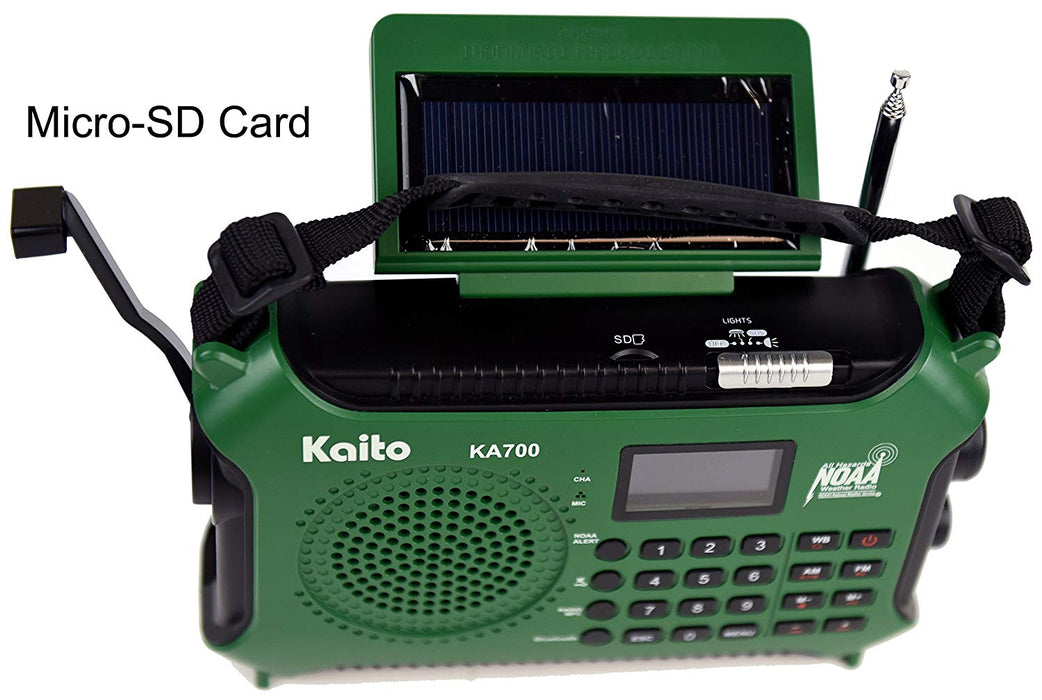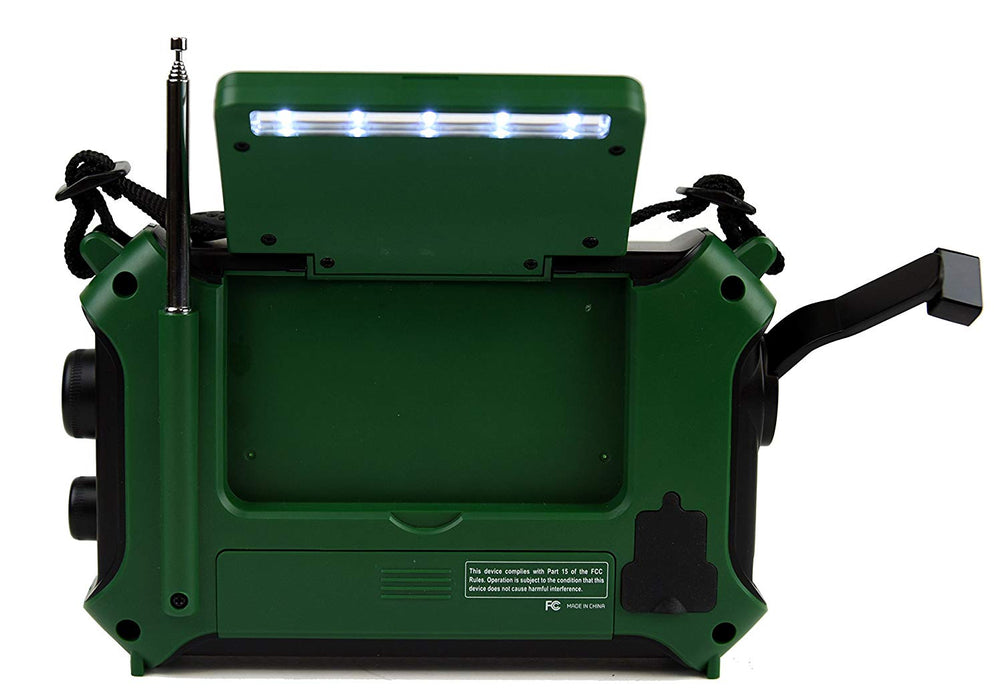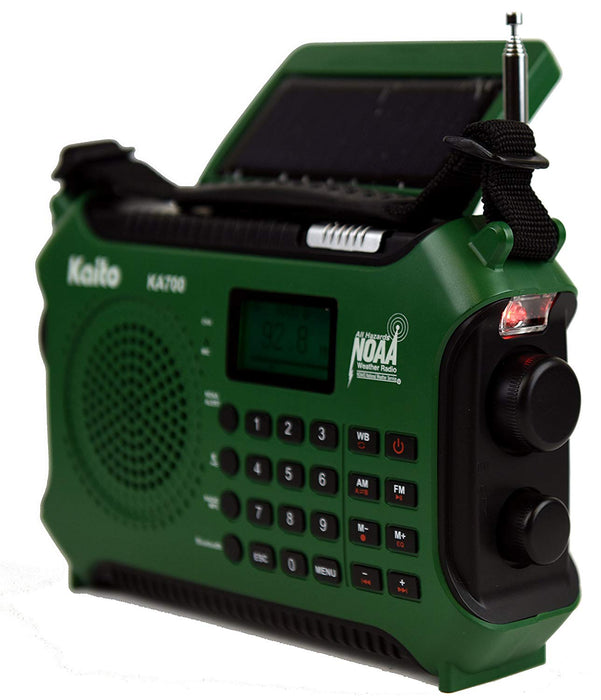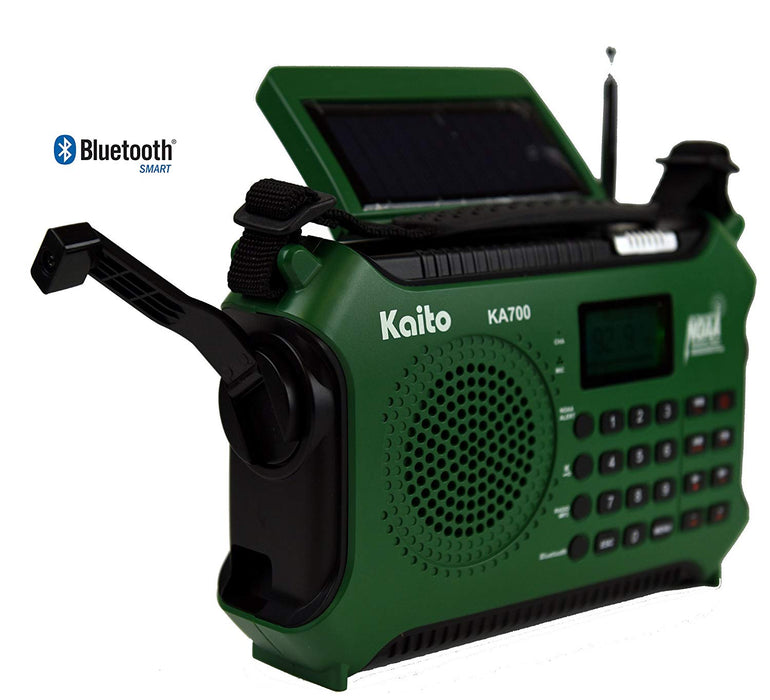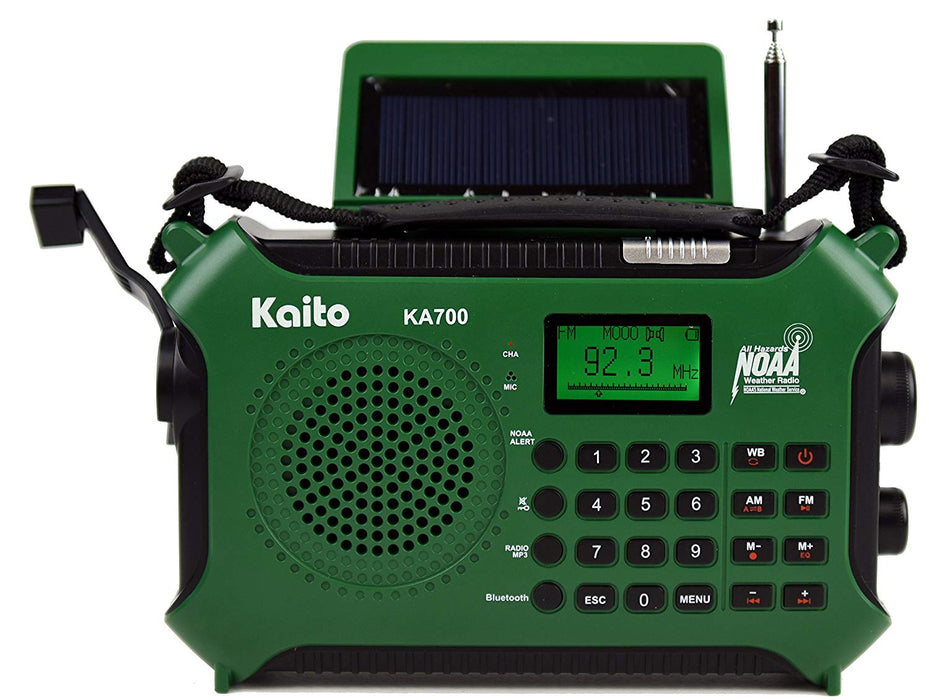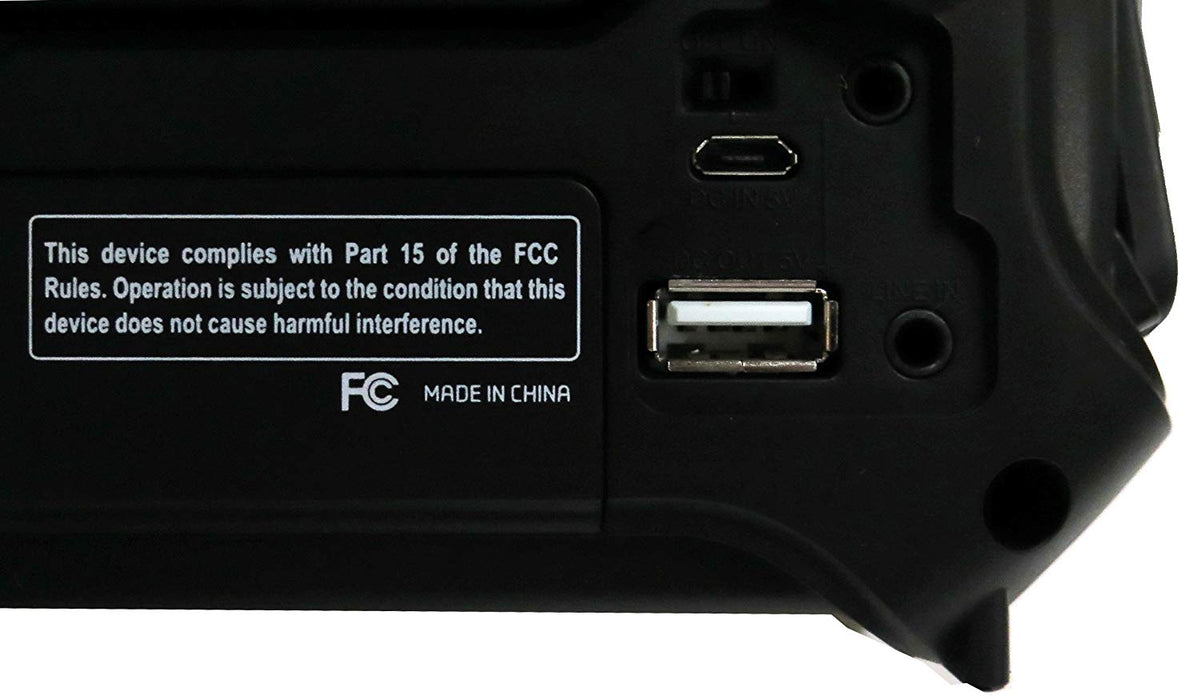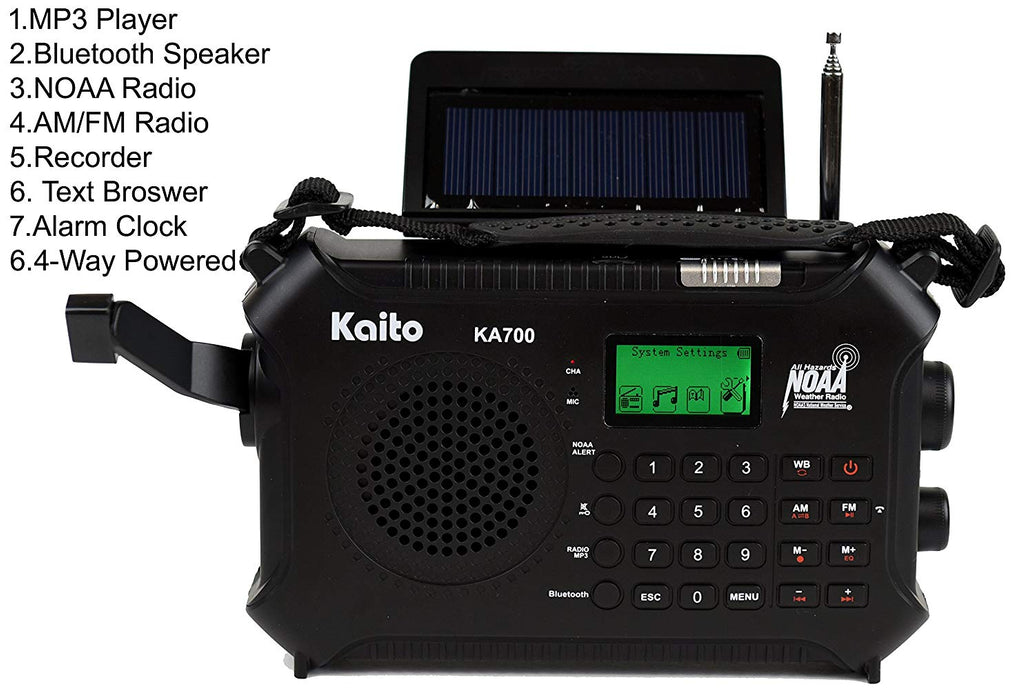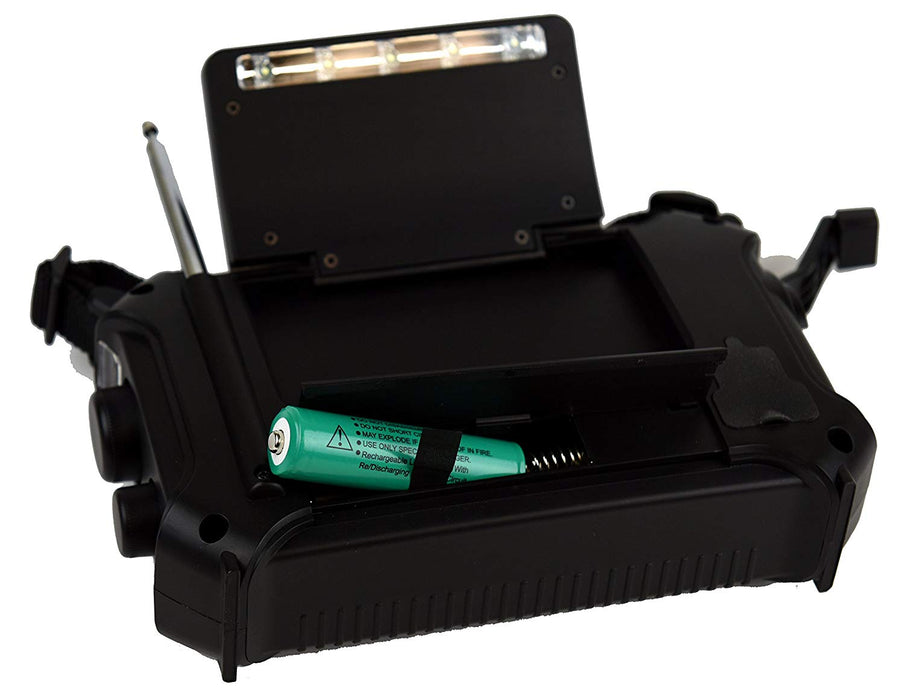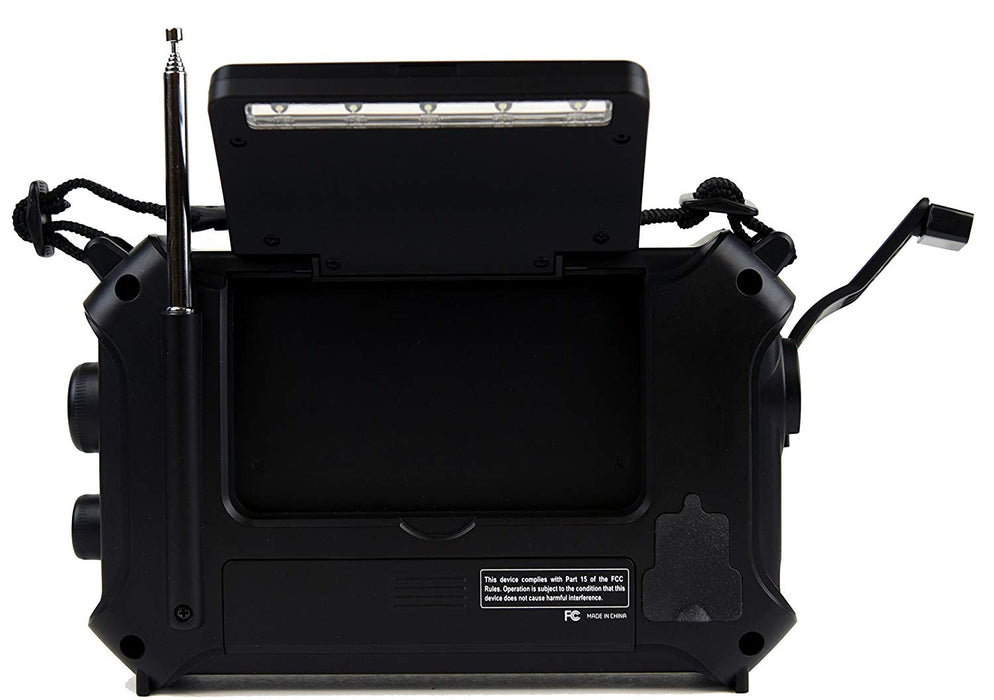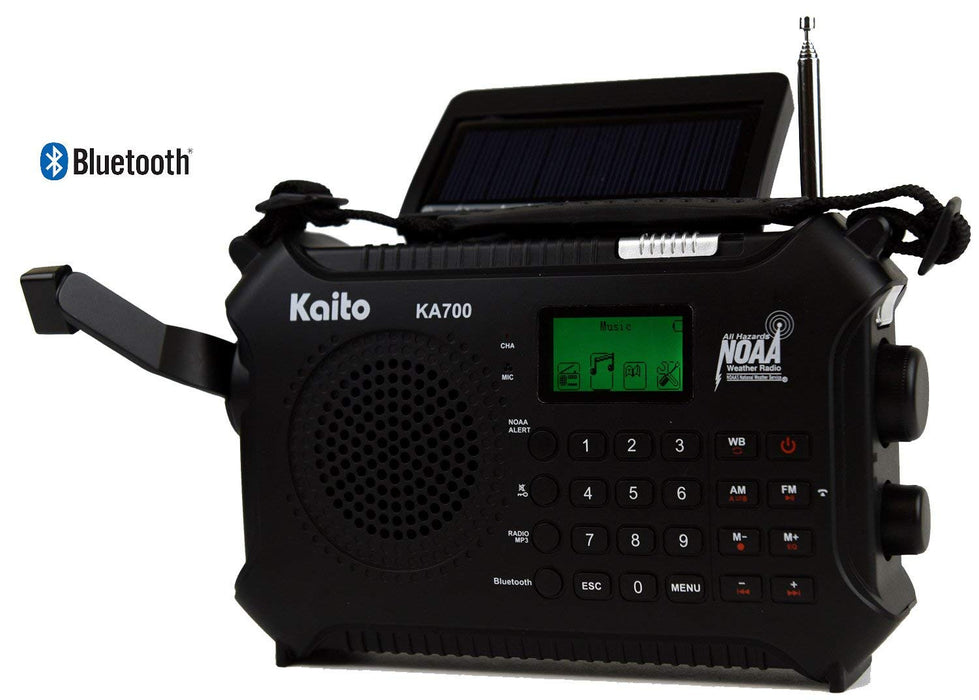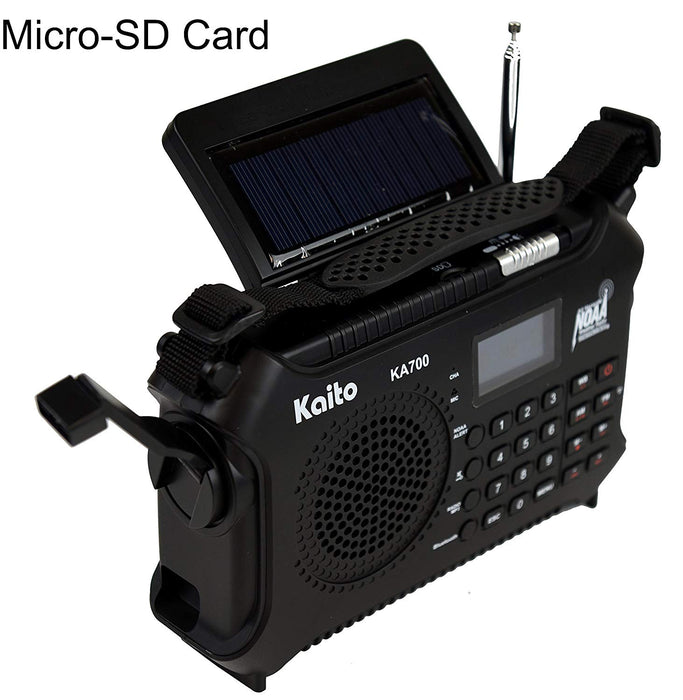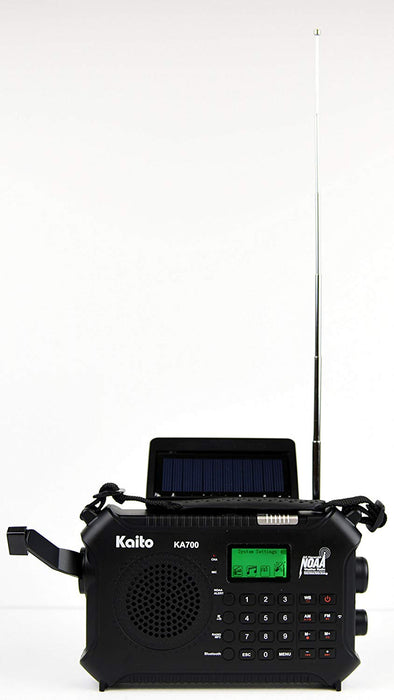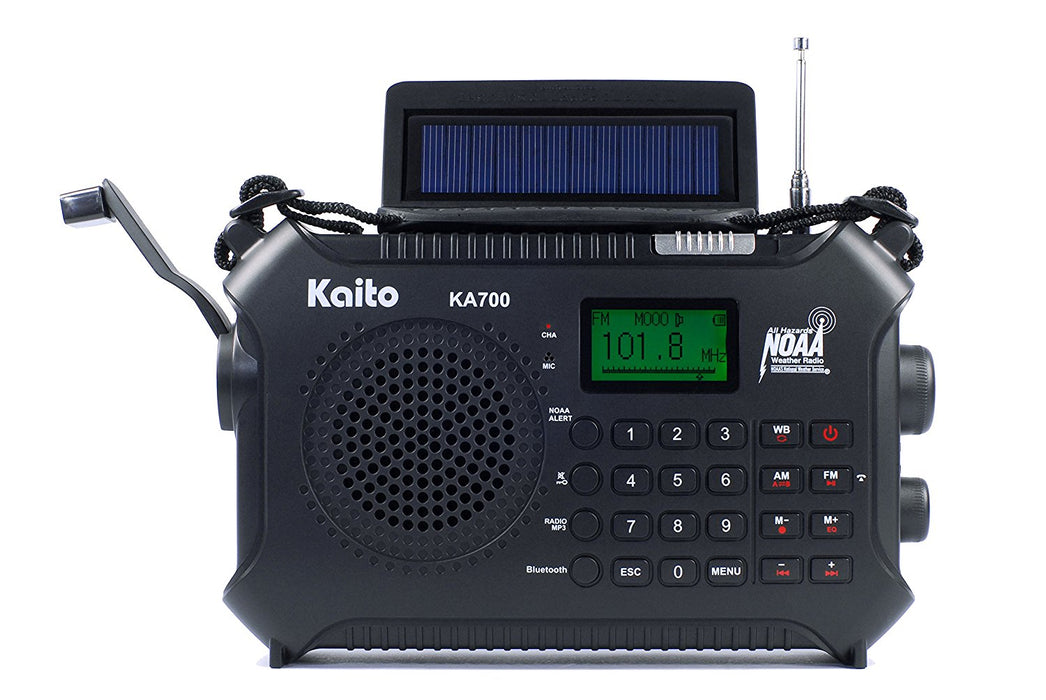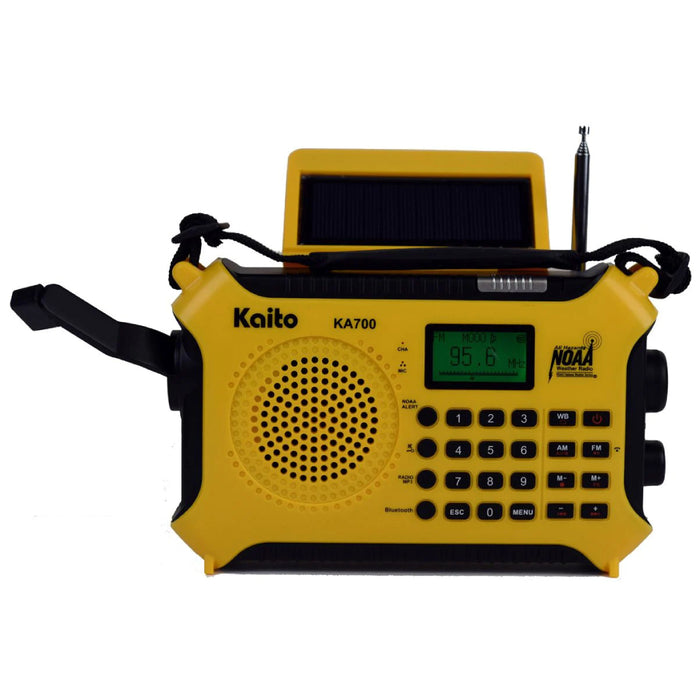 Kaito KA700 4 Way Powered Emergency Radio with Bluetooth
All in One Music Machine: Radio ( AM/FM/NOAA Weather), MP3 Player with SD Card, Bluetooth Speaker with Phone Hand Free, Recorder ( Radio and Voice , immediate Recorder and Time Scheduled Recorder),Alarm Clock,Text Browser, Calenda
4 Way Powered: Dynamo Cranking, Solar, Rechargeable Battery (18650), Micro-USB Port
True Emergency Gadget that best for out door or situation you need a power and information, Perfect for Black out, Earthquake , Hurricane, and any situation that you need power and information,plus Music
Bright 5 LED Reading Lamp, SOS Emergency Life Saver Light and Flash Light
USB Port for charging cellphones and other Devices with USB connections. USB Cable Included
Multi-functional Portable Digital AM/FM Weather Radio with Real-time Emergency Alert, Bluetooth, Built-in MP3 Player, and Voice Recorder
The latest model from Kaito's Voyager radio family, the KA700 Voyager XL is designed for both everyday use as well as emergency preparedness applications. It offers different methods to power up including the built-in rechargeable li-ion battery that can be charged by its 5V mini USB input, built-in dynamo hand crank generator, and the patented flip-up 180-degree adjustable solar panel, which provides power for the radio even when no battery is installed. With its revolutionary design and versatile functions, it's not only an ideal choice of a bedside radio but also an indispensable tool for emergency preparedness purposes, travelling, camping, backpacking and other outdoor activities.
>4-way powered emergency radio with handy safety features and functions.
2,000 mAh lithium ion rechargeable battery pack
Hand-crank dynamo generator
Solar panel
5V mini USB
Safety features:
USB mobile phone charger for both iOS and Android devices
LED Flashlight
Red LED SOS beacon light
5-LED reading lamp
A Radio Makes a World of Difference!
Over the years, Kaito has proudly supplied millions of radios to the State Department, the United States Army, the United Nations and other government agencies and NGOs for their humanitarian relief efforts. It's hard to believe, but often times a radio is the only way to connect with the outside world in some parts of the globe, and radio broadcasting has become an important and effective tool helping the US and its allies build strong relationship with the locals and educate them to stand up against conflicts and extremism, which in return makes our troops and diplomats safer and more successful in their missions.

*No Endorsement of Kaito by the US Department of Defense, Department of State, United Nations of their personnel is intended or implied.
Versatility Has a Whole New Different Meaning!
Comprehensive broadcast coverage includes AM, FM, plus all 7 pre-programmed national weather channels with real-time alert. Don't be fooled by other so-called "weather radios", chances are they are not certified by National Weather Service or authorized to use its Logo as the Kaito Voyager KA700 is.
FM: 87 - 108 MHz
AM (MW): 522 -1710 KHz
NOAA Weather: 162.400/162.425/162.450/162.475/162.50/162.525/162.55
Wireless audio streaming from a bluetooth compatible device, such as a mobile smartphone, or an MP3 player,
Plug-n-play fully-featured MP3 player supports multiple file formats including MP3, WMA, and WAV
Micro-SD card reader supports a micro-SD card up to 32 GB
Built-in equalizer features 7 sound effects to select for personal preference
Built-in microphone records your favorite radio programs or voice memos