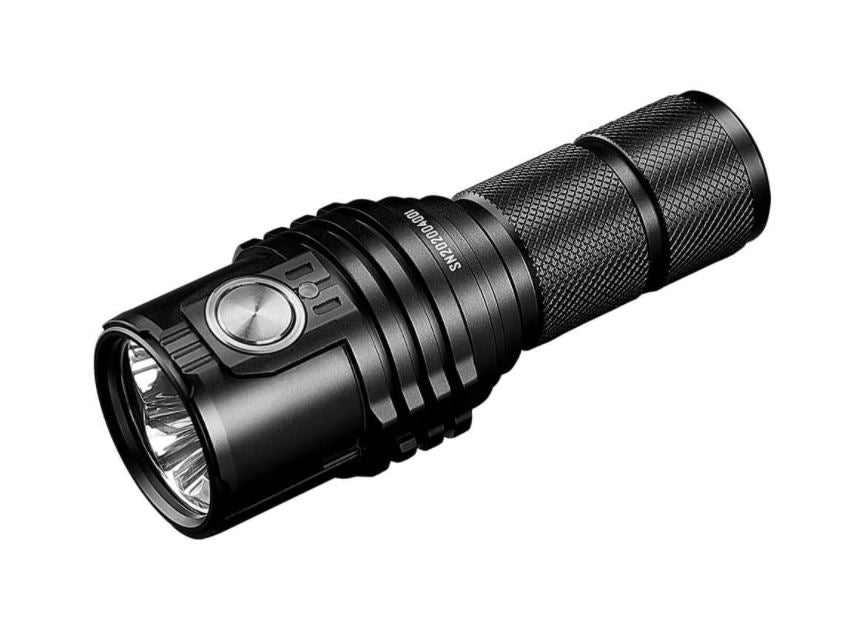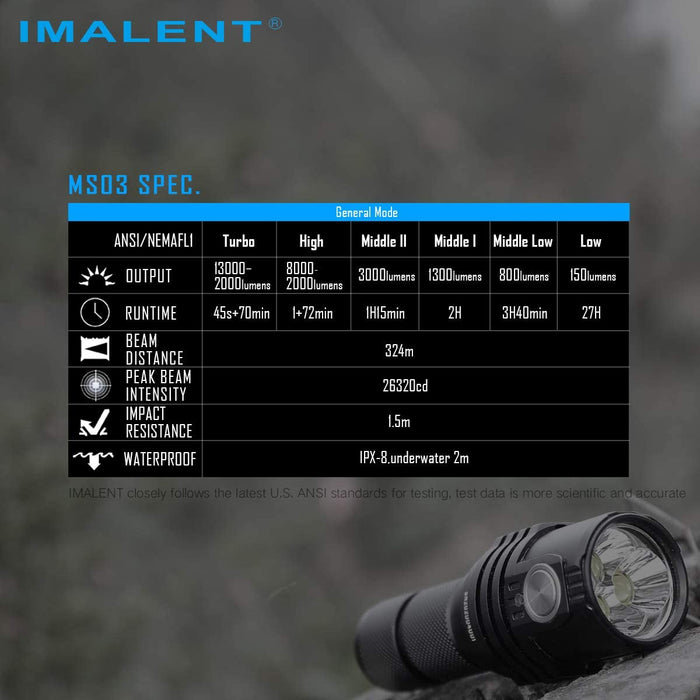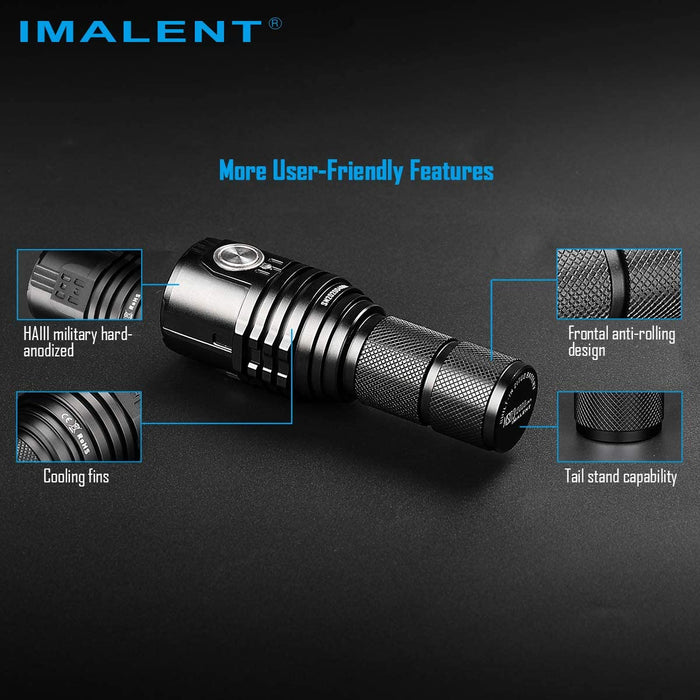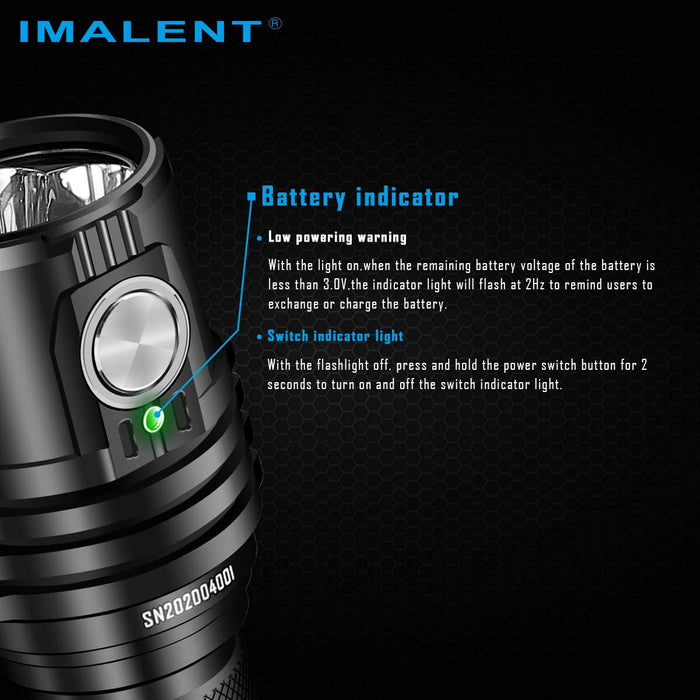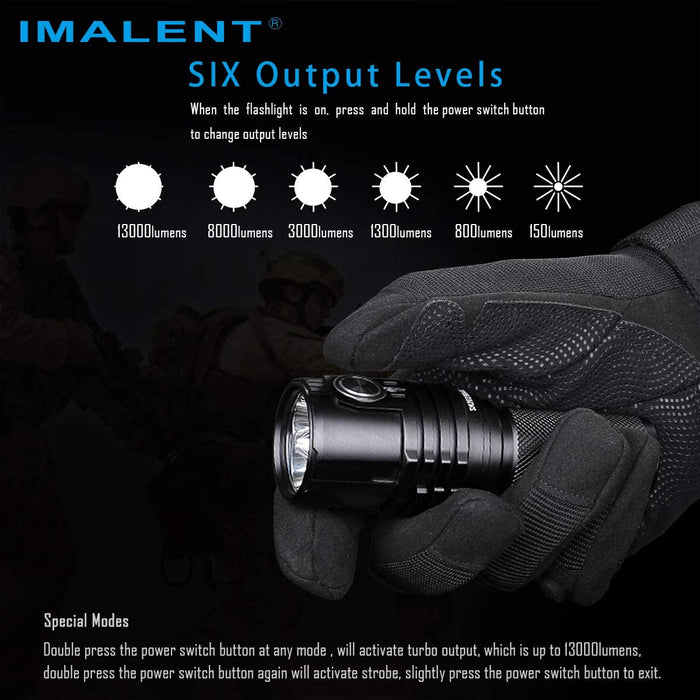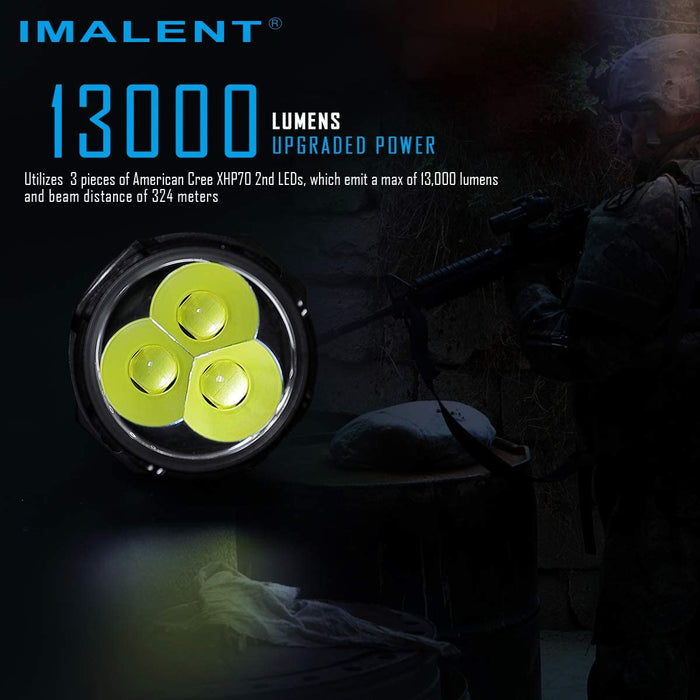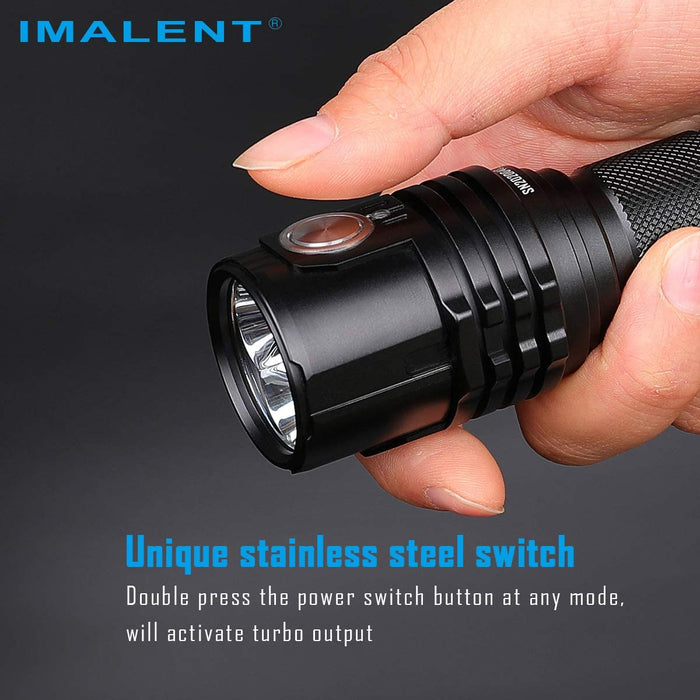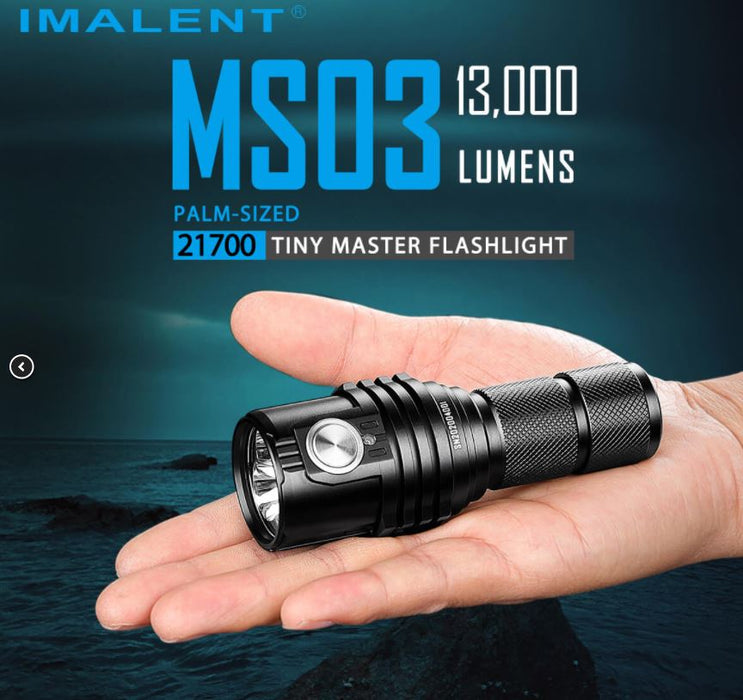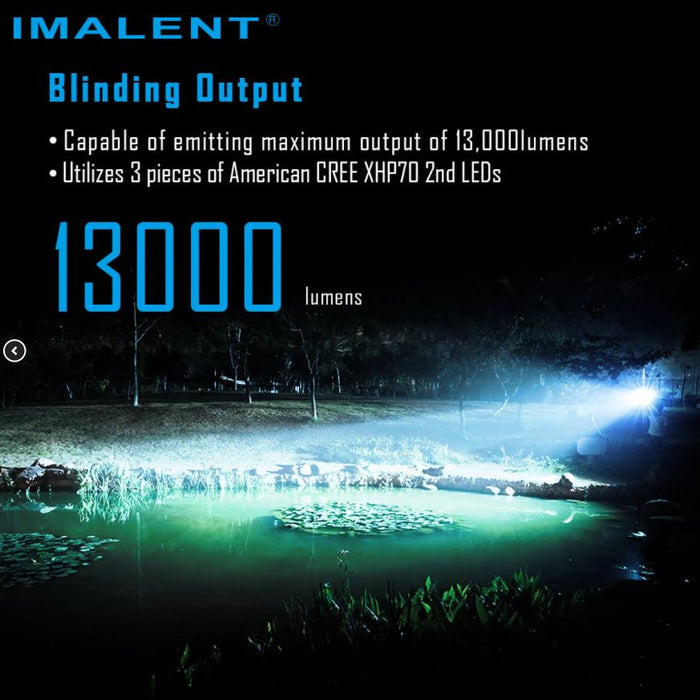 Imalent MS03 13000 LUMENS! The Worlds Smallest Brightest Light
IMALENT MS03 is palm-sized tiny monster EDC flashlight with outstanding performance.
IMALENT MS03 13000 LUMENS FLASHLIGHT Powered by one high drain 21700 Li-ion battery with built-in type-C USB charging, it emits a max of 13,000 lumens and beam distance of 324 meters. This exquisite flashlight is finely made of durable high-strength and oxidation-resistance aluminum. Featuring six output levels plus strobe and battery level indication plus type-C fast charge, this 11cm long light is a must-have for your daily life, outdoor activities and repair work.
Settings:

IMALENT MS03 13000 LUMENS FLASHLIGHT :
(150 LUMENS / 800 LUMENS / 1300 LUMENS / 3000 LUMENS/ 8000 LUMENS /13000 LUMENS /strobe ).
Product features

Utilizes 3 pieces of American CREE XHP70 2nd LEDs.Lifespan is up to 50000 hours 
with a maximum output of 13,000lumens.
Powered by a Type-C USB rechargeable 4000mAh 21700 Li-ion battery.

 

Product size:36mm(head diameter)*27mm(body diameter)*110mm(length)
Net weight:117g(battery excluded)
High-efficiency constant power circuit will maintain constant brightness.
Built-in thermal control module will automatically adjust the brightness output 
 according to the working state and outer temperature.
Double press the power switch button at any mode, will activate turbo output level
Combination of toughened ultra-clear mineral and anti-reflective coating glass
Aluminum SMO reflector
Aerospace-grade aluminum alloy body, wear-resistant Type III hard-anodized 
 surface treatment
IPX-8 standard waterproof (2 meters submersible)
1.5m impact resistant
Tail stand capability
MS03 is an extremely bright flashlight with a small body, which is designed to get the turbo output for almost two times with a fully charged battery within a short time, 
or the battery will become empty within 10 minutes. We do this to keep the flashlight have a longer runtime.

If you wish to have more than 10,000 lumens output for a long time, you will need a big flashlight like DX80 which can last for 7minutes at 13000lumens.