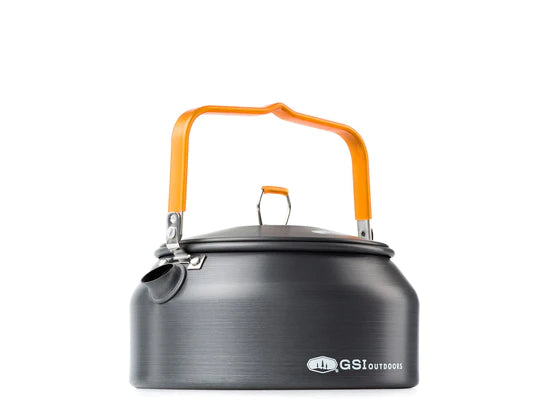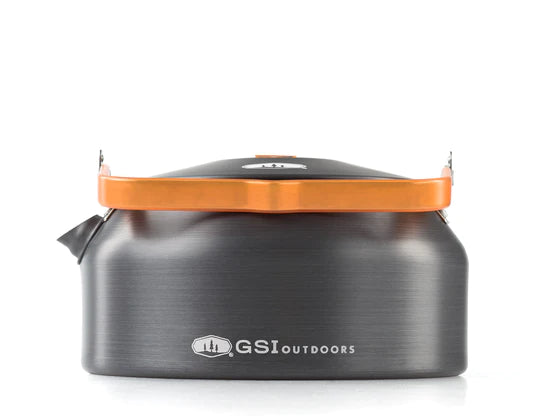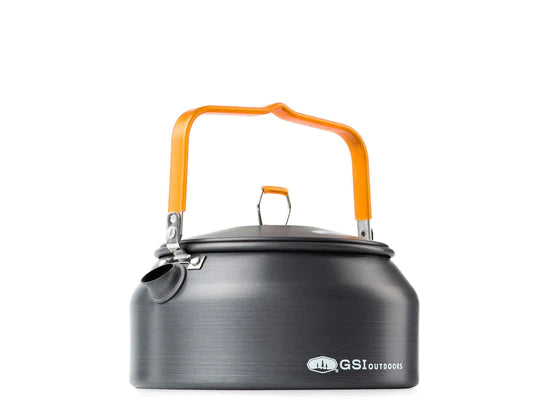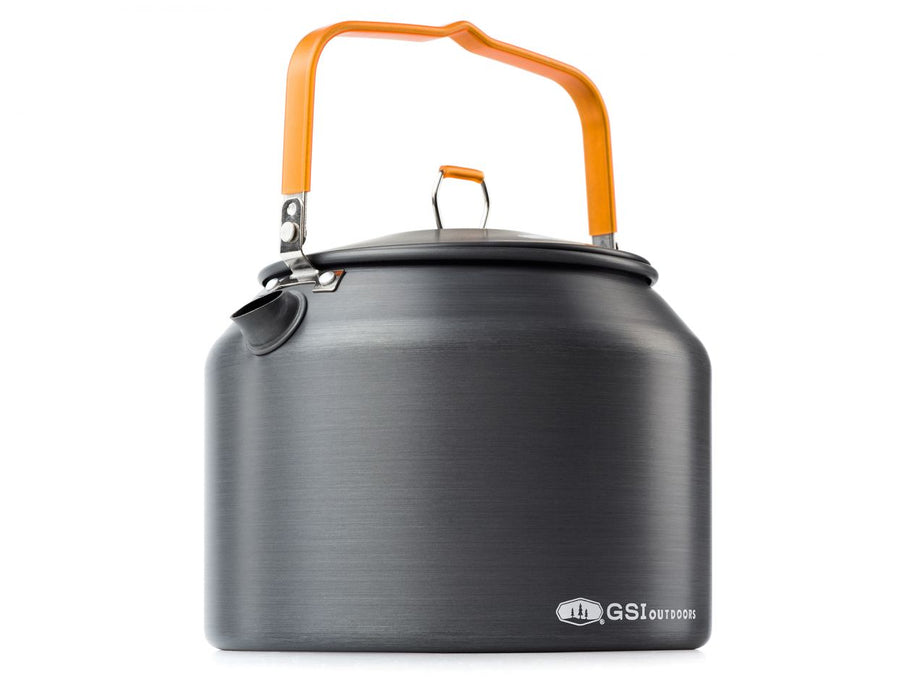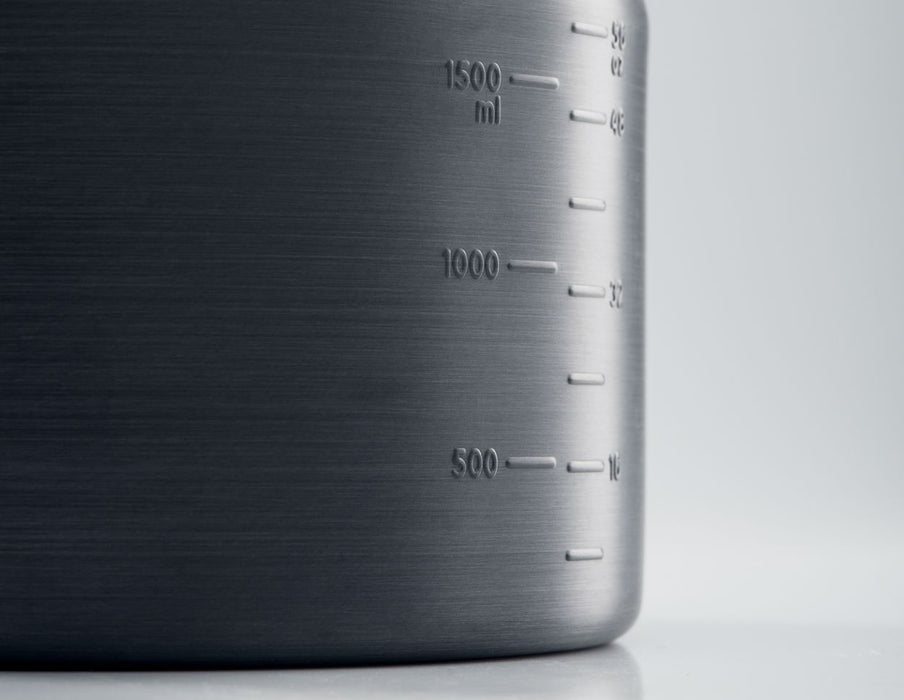 GSI Outdoors Halulite Ultralight Portable Camp Kettle
GSI Outdoor's Halulite Tea Kettle is the perfect ultralight kettle for the family. The proprietary alloy conducts heat better and more evenly than the standard titanium kettles you may find. Plus the hard shell provides a scratch-resistant surface, so you can be sure this little teapot kettle will last. Take it with you to the campsite, keep it at the cabin, or store it at the house. Some even use it as their everyday!
FEATURES & SPECS
Classic, low-profile design provides the capacity of a 1 liter or 1.8 liters, ultralight boiler in the easy-to-pour profile of a tea kettle.
Convenient folding handle locks into place when boiling.
Halulite's ultralight weight and superior heating characteristics allow it to cook better, faster and more efficiently than Titanium kettles.
PRODUCT SPECIFICATIONS
MAJOR DIMENSION: 1 qt. (1.9 qt for 1.8 liter size)
WEIGHT: 7 oz.
DIMENSIONS: 6.50'' x 6.00'' x 3.50'' (6.7 in x 6.3 in x 5.5 for 1.8 liter size)
MATERIAL: Proprietary, Hard Anodized Alloy
PRODUCT USE: Ultralight Backpacking, Gourmet Backpacking
INCLUDES: 1 kettle lid