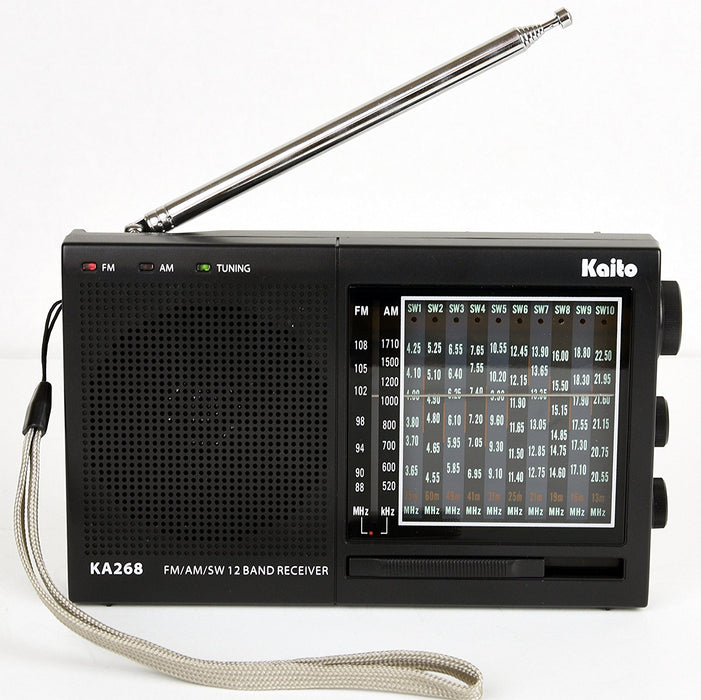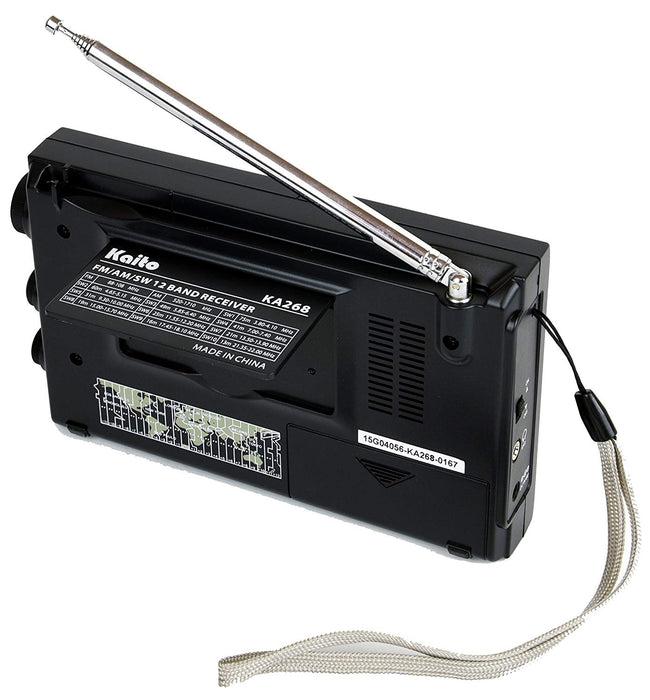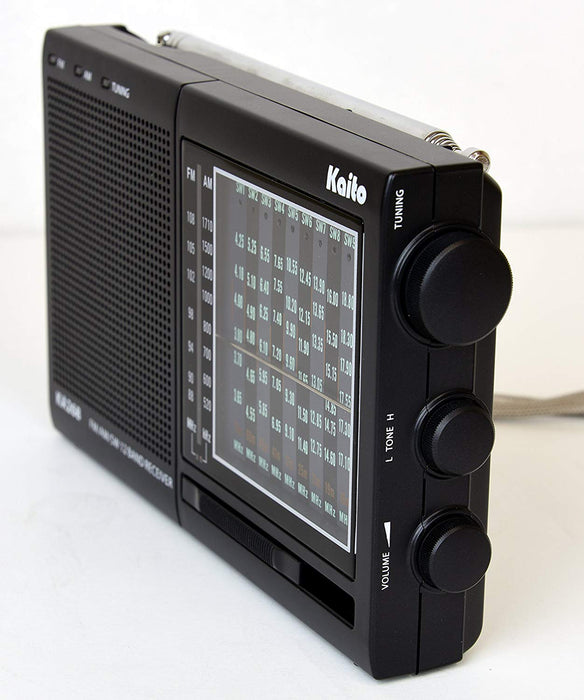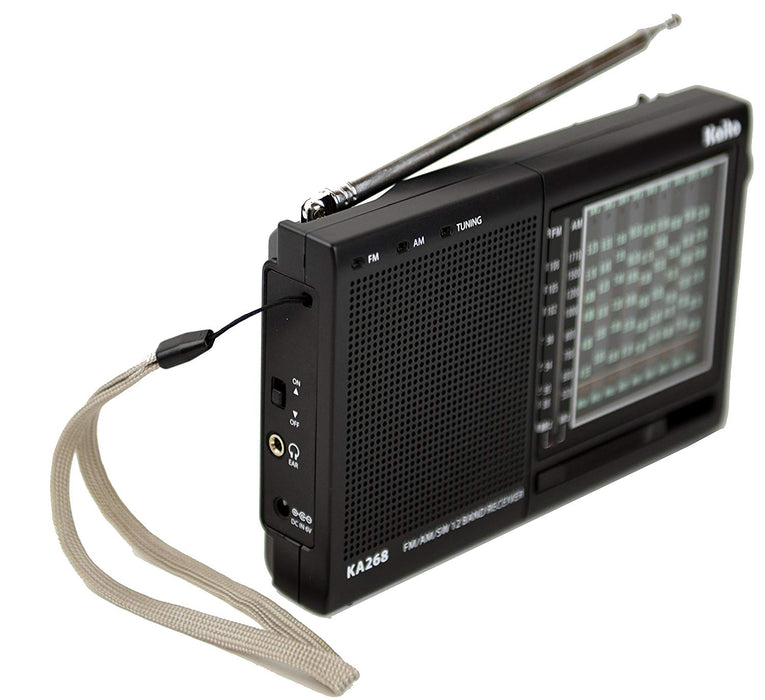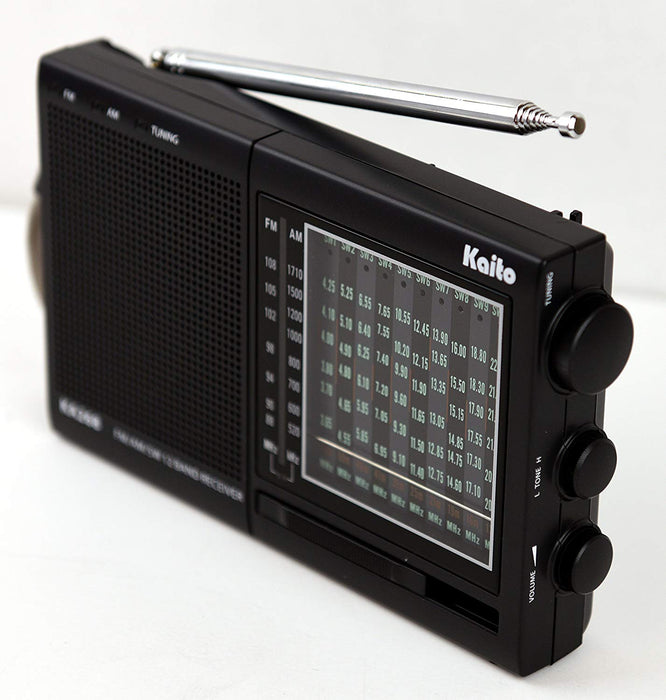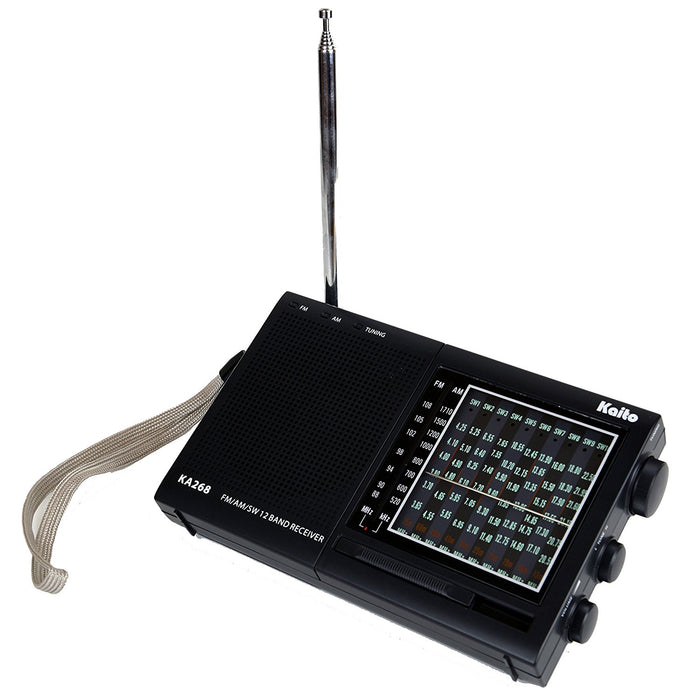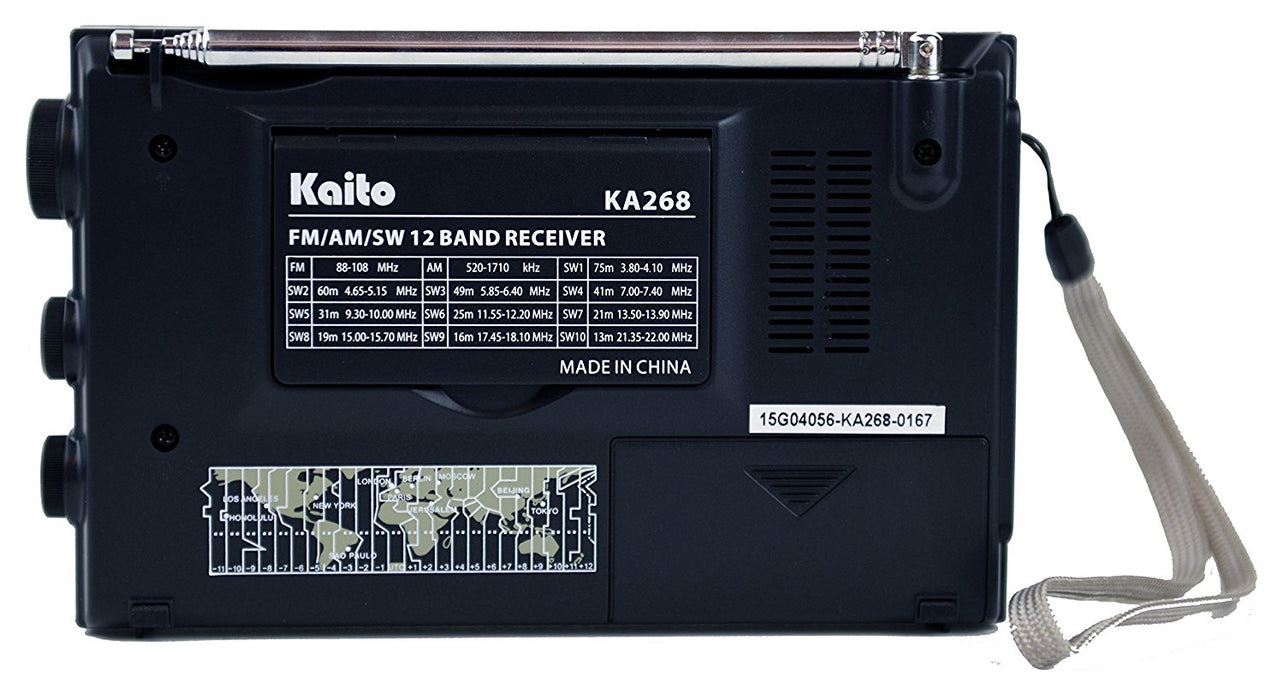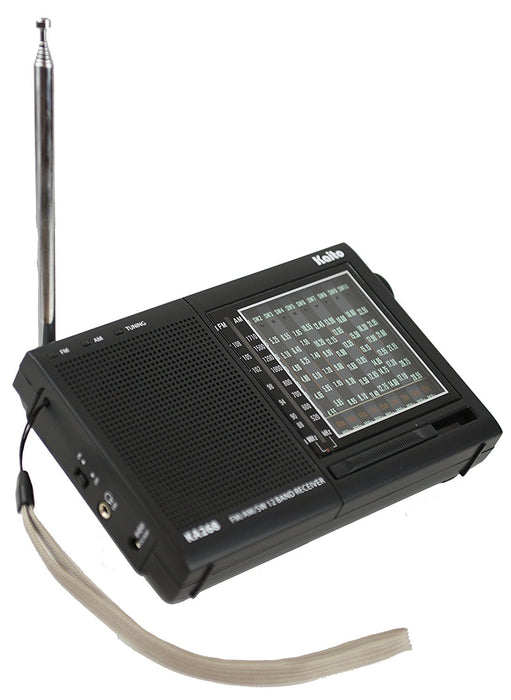 Kaito KA 268 Multi-Band Analogue World Receiver FM/AM/SW1-10 12 Band Receiver
This new KA268 is a 12 Bands Shortwave Radio built with an extra-long telescopic antenna, 7 segments, and 28 Inches.
12-band Pocket-size AM/FM Shortwave receiver
Tone Tuner for listening pleasure
Stereo earphone jack for private listening
AA Battery or DC Jack as Power
1 Year Warranty
World band broadcasting signal reception (FM, AM, and SW band). Dedicated tuning knob for easy and fast frequency tuning. LED tuning indication. Built-in standard 3.5mm stereo earphone jack for private listening. , There is Tone for listening pleasure.Built-in telescopic whip antenna to improve the signal reception on the FM band and SW band. Specifications: FM band frequency coverage: 88.0 MHz - 108.0 MHz AM band frequency coverage: 520 KHz - 1710 KHz.SW meter bands: SW1: 3.80MHz - 4.10MHzSW2: 4.65MHz - 5.15MHz SW3: 5.85MHz - 6.40MHz SW4: 7.00MHz - 7.40MHzSW5: 9.30MHz - 10.00MHz SW6: 11.55MHz - 12.20MHz SW7: 13.50MHz - 13.90MHz SW8: 15.00MHZ - 15.70MHzSW9: 17.45 MHz - 18.10MHzSW10: 21.35MHz -22.00MHzNoise Limited Sensitivity: FM band < 10uV AM band < 1mV/m SW band < 30uV Built-in speaker: 57mm diameter and 4 Ohm impedance Power: AA X 4 , 6V DC Jack, Battery Not Included. Dimensions :6 3/4 x 4 1/2 x 1 1/8 inches Weight: 11.9 Oz Package includes: KA268 Radio Lanyard Manual.