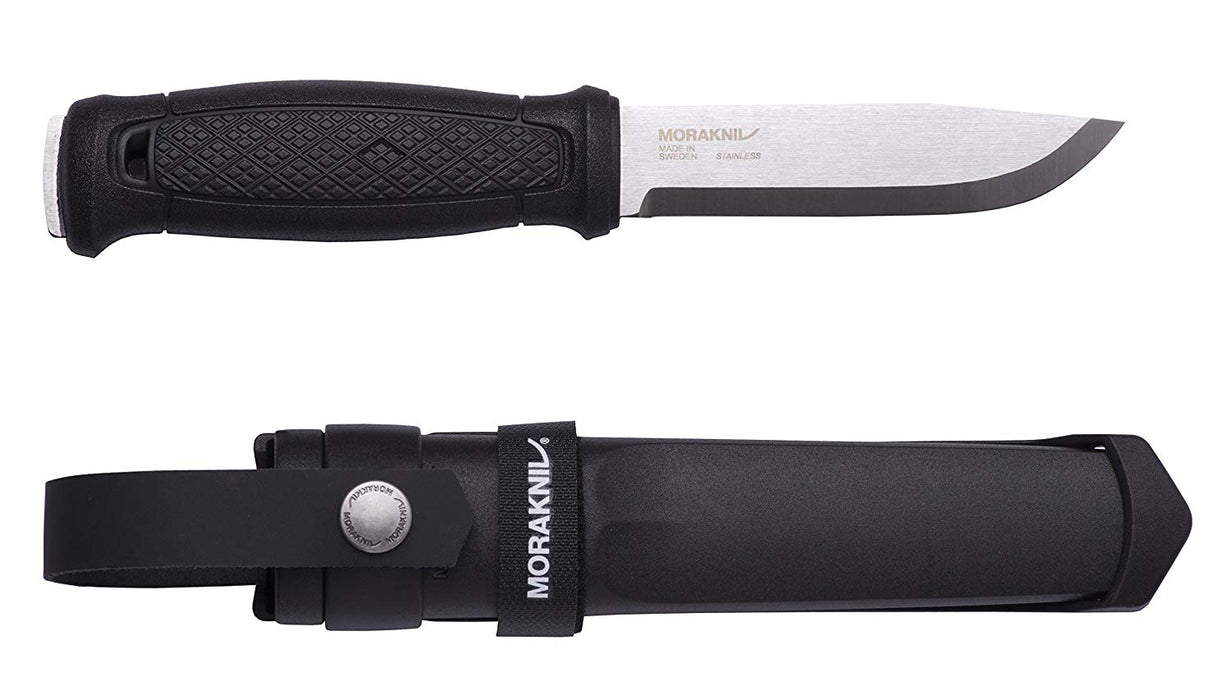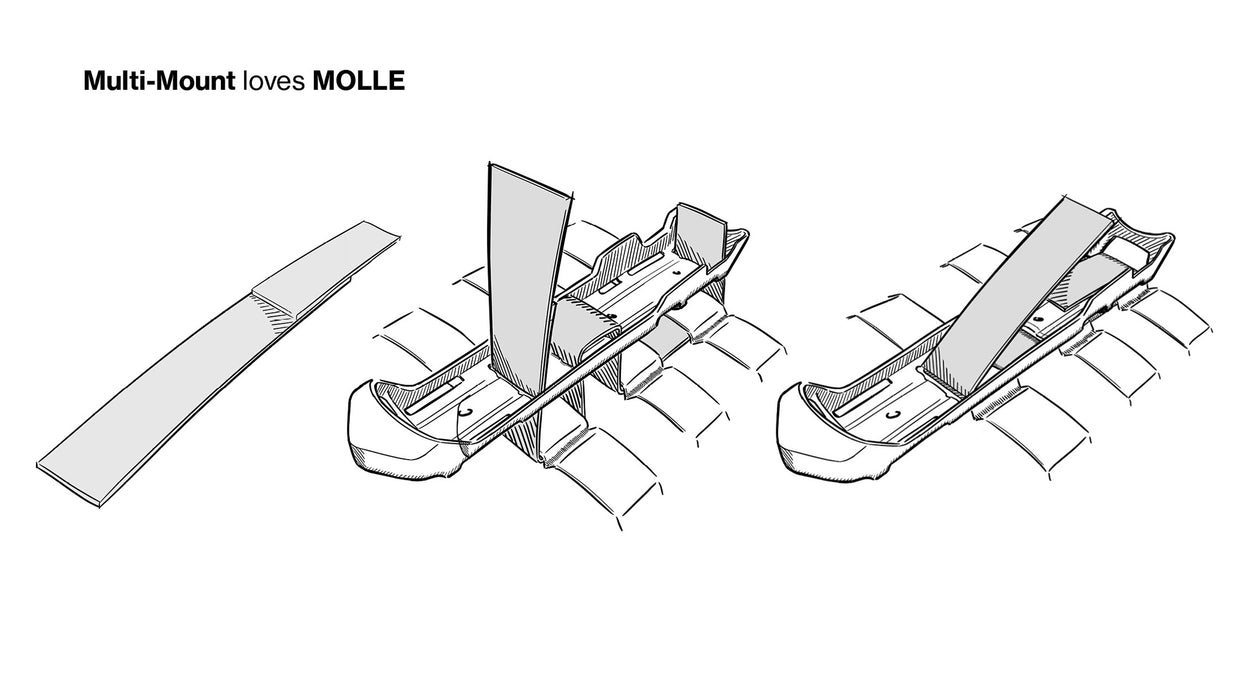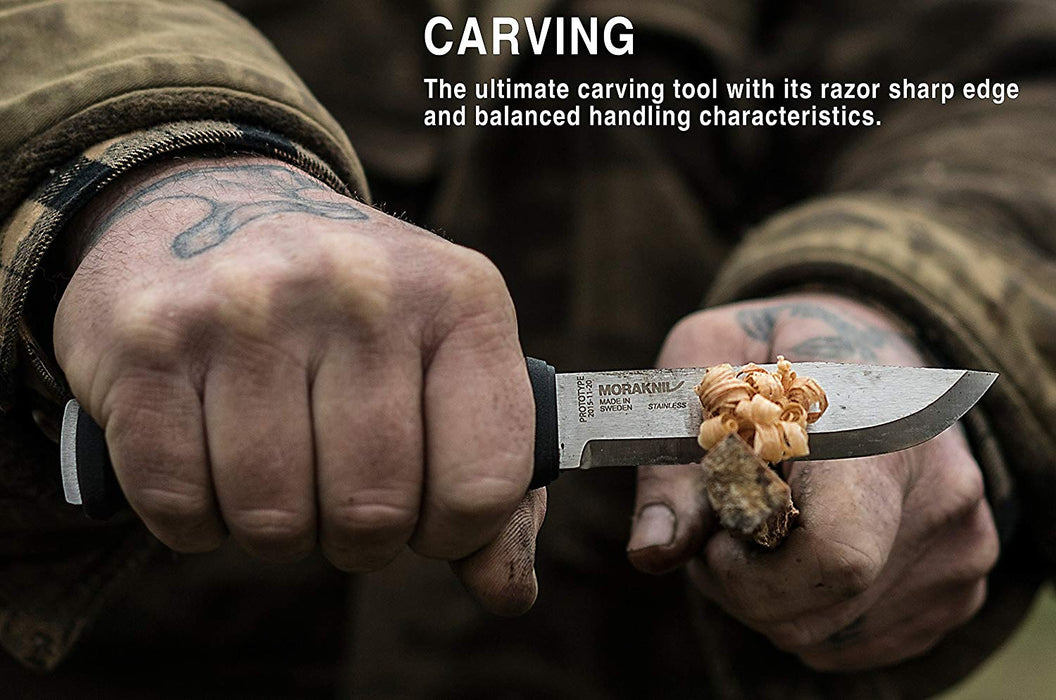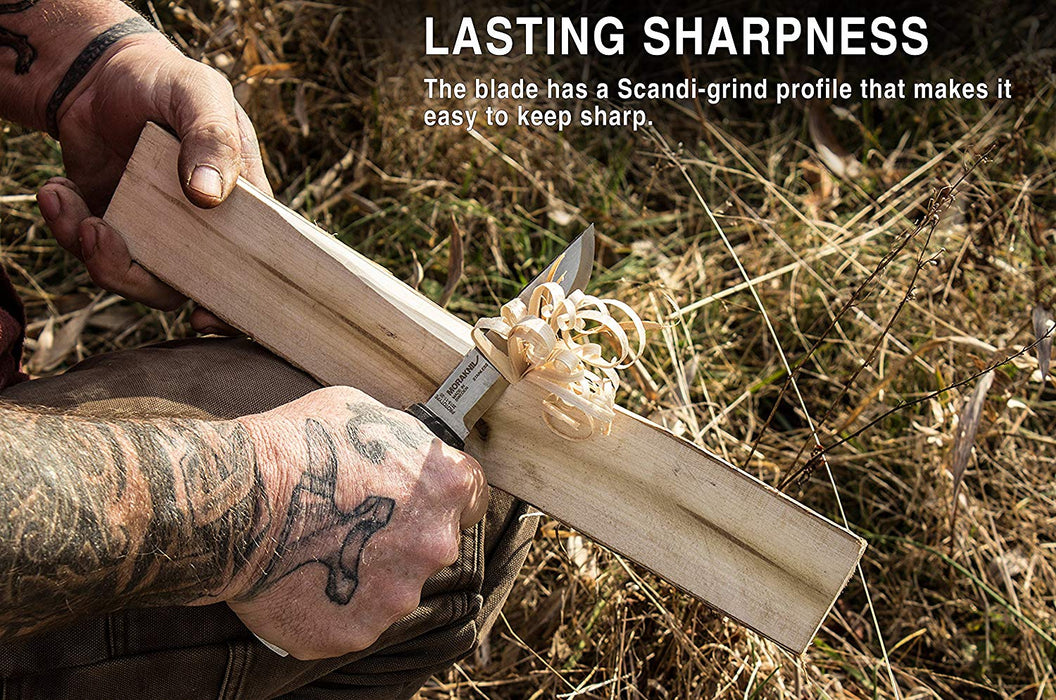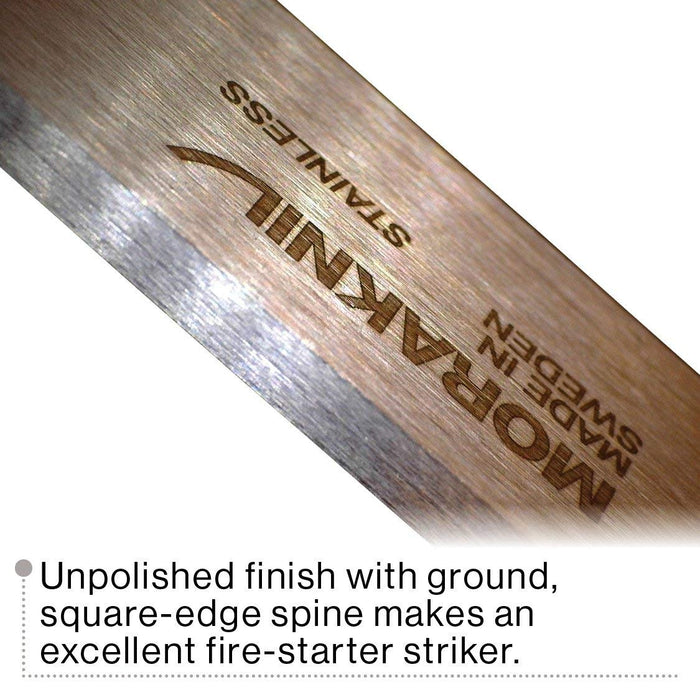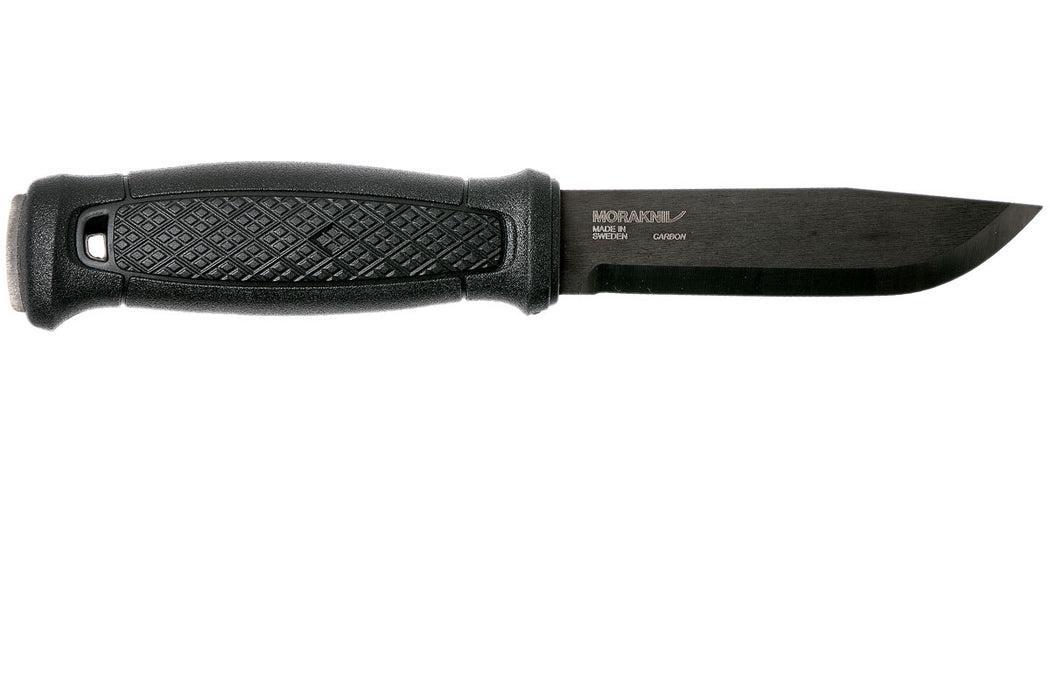 Morakniv Garberg Full Tang Fixed Blade Knife - Baton, carve, and feather.
About Garberg Multi-Mount
The blade of the knife is 3.2 mm thick and made of high quality stainless steel, placed on one of the sturdiest models we've ever manufactured. The Scandi-grind grinding makes the knife easier to keep sharp and the spine of the blade has been ground so that it can be used with a fire starter. The knife sheath's Multi-Mount is a versatile mounting solution, so you can mount the knife almost wherever you want, and you can attach and detach it in seconds. Of course it's also possible to take the knife directly out of its sheath for even faster use.
Full tang stainless steel knife is most robust Morakniv ever made; two versions available (sold separately): with leather sheath or multi mount system

Top grade 14C28N Sandvik stainless steel blade features razor sharpness, high hardness, and exceptional toughness and corrosion resistance

MOLLE compatible mount system securely fastens knife to vehicles, walls, clothing, or packs so that it's instantly accessible in any situation

Square-edged ground spine blade can be used as a striker with firesteel

Total length 9.0-Inch (229 mm); blade length 4.3-Inch (109 mm); blade thickness 0.13-Inch (3.2 mm); weight 9.6-Ounce (272 g)
Garberg Features
Sandvik Steel Blade

High-quality Swedish Sandvik 14C28N steel provides razor sharpness, high hardness, exceptional toughness, superior corrosion resistance, and excellent edge performance.

Ground Spine

The spine of the Garberg blade has been ground especially for use with a fire starter (sold separately) to create sparks that will ignite dry grass, tinder, or even a gas grill.

Scandi-Grind

The Garberg blade features a Scandi grind that provides a durable yet razor sharp edge to bite into the surface of materials and keep the knife from slipping. The blade is thin enough to use for carving yet robust enough for batoning and other demanding outdoor activities.

Anti-Slip Handle

The Morakniv Garberg handle offers great anti-slip performance and works extremely well in wet and cold conditions. It sits comfortably in the hand, allowing for great control, safety, and performance.
Garberg Functions
Batoning

Batoning is the practice of splitting logs into small pieces for kindling. With its robust .09-inch (2.5 mm) thick blade and solid strength, the Garberg is tough enough to tackle the toughest batoning chores.

Carving

A razor sharp edge and exceptional balance make the Garberg an ideal carving tool, allowing users to precisely prep tinder, create feather sticks, carve shelter stakes, or process wood for various uses like collecting water or creating camp tools.

Feathering

Feather sticks are important for helping to start a fire with damp wood or without tinder. Garberg's sharp edge, light weight, balance and ease of use make it ideal for this essential camp task.