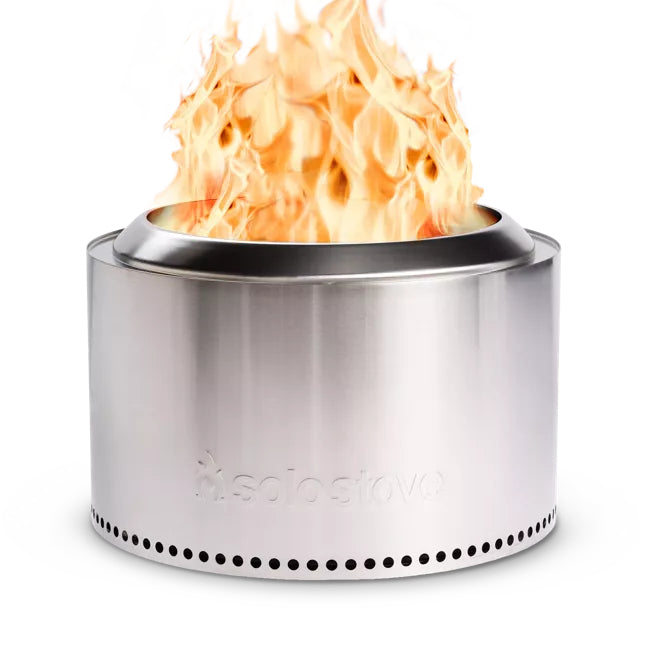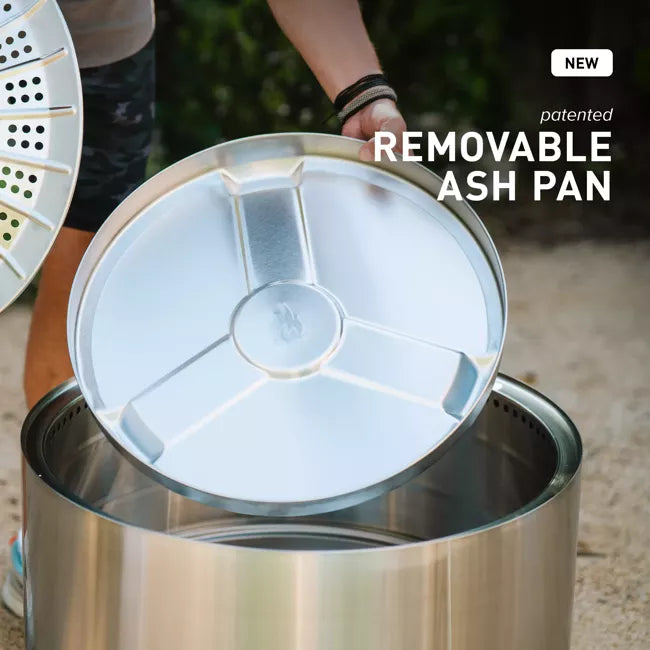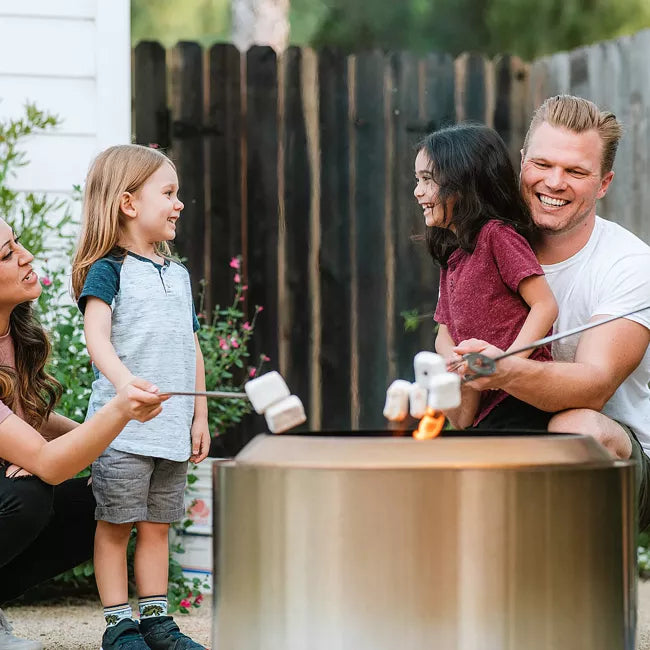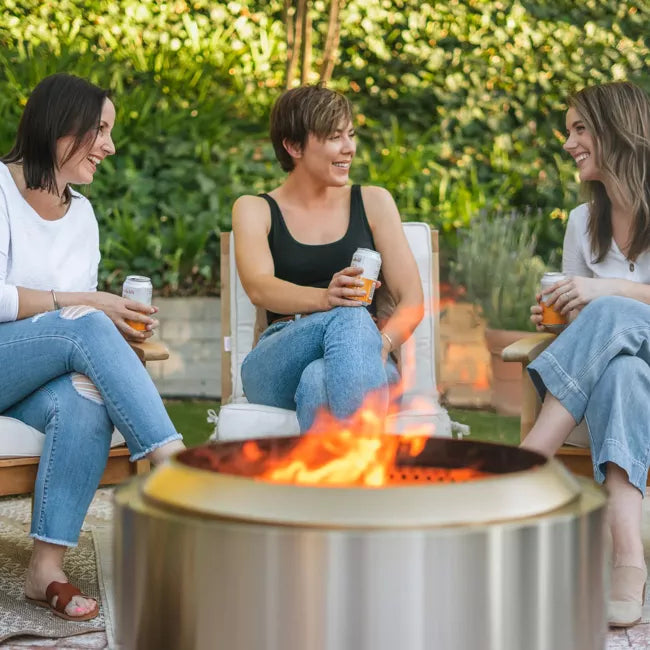 Solo Stove- Yukon 27" 2.0 Fire Pit
Shipping in Canada only*
The fire pit created for community. Easily light up a smokeless fire anywhere life takes you, and make memories for years to come with the fire pit built to last.
Removable Ash Pan: You don't need a special tool to clean your fire pit. Our new, removable ash pan rests under the removable base plate, catching all the fine ash in one place. Just lift the base plate to remove the ash pan, clean out its contents, and that's it!
Smokeless: Indulge in fireside experiences without the inconvenience of a smoky flame. Our Signature 360° Airflow super-heats air to burn off smoke before it can get to your clothes or hair. And without that pesky "post-fire" smell, teary eyes, or a game of musical chairs to dodge smoke, you can enjoy ultimate warmth without sacrificing comfort.
Easy To Use: Ditch the hassle of complicated assembly. Making good moments should always be easy, and our fire pits are designed to deliver. Thanks to 360° Signature Airflow, easily spark up bright flames whether you're a first-timer or a pro. And just like the start-up, clean-up can be done in a snap. Our new removable ash pan makes getting rid of incinerated leftovers simple so that you can enjoy nights with less mess and more good moments.
Ultra Portable: Weighing in at just over 15 pounds, your fire pit was made to move. Spark up smokeless adventures everywhere you go– whether you're camping, tailgating, partying at the beach, or just redecorating your outdoor oasis, pack up your fire pit in the included carry case and get moving. Your fire pit is ready to go wherever you do.
Long Lasting: 304 stainless steel is highly durable, surprisingly lightweight, and won't cave under the pressure of an ultra-hot flame. Count on your fire pit to hold up to all of your experiences– whether in the backyard, at your team's tailgate, or in the backcountry. It'll last a lifetime, and we've got the warranty to prove it.
Versatile: Maximize your open flame fun with Solo Stove's ecosystem of accessories. Enjoy added safety with Shield and Stand, a warm night around the fire enhanced by Heat Deflector, or your next family cookout on a Cast-Iron Cooktop.
Dimensions & Materials:
Diameter: 27 in | 68.5 cm
Height: 17 in | 43 cm
Weight: 41.6 lbs | 18.9 kg
Materials: Stainless Steel
What's Included:
Bonfire 2.0 Fire Pit
Removable Base Plate & Ash Pan