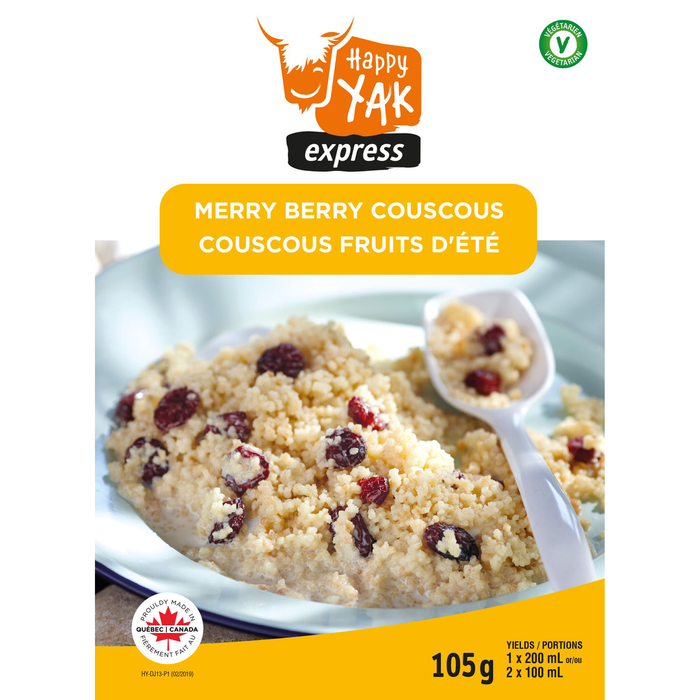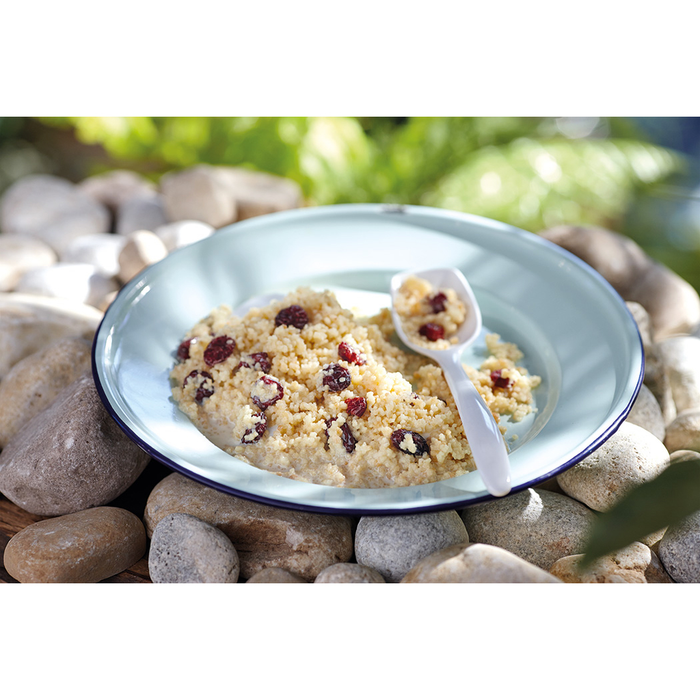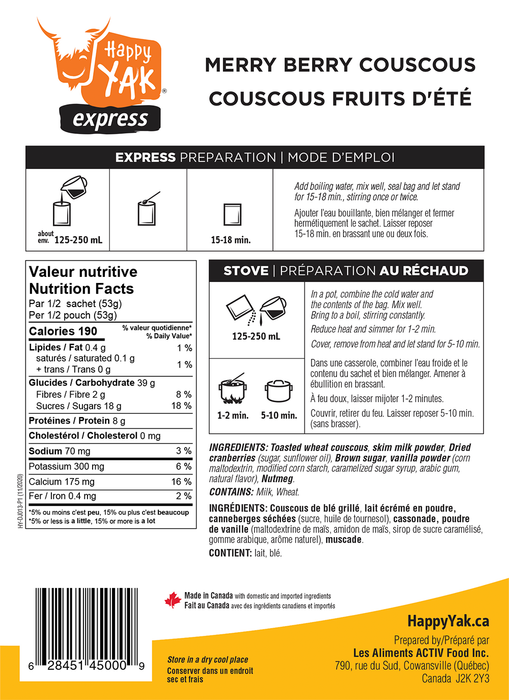 Happy Yak- Merry Berry Couscous
Find the freshness of summer berries wherever you are. Serve this tasty Merry Berry Couscous as a cereal at breakfast or as a dessert at the end of the meal. Cold or hot, you'll see, you'll love it!
Light, tasty, with a hint of vanilla, your taste buds will wake up feverishly and your palate will be eager to taste it. This quick and easy to prepare vegetarian dish offers you the necessary boost to start the day on the right foot. The Merry Berry Couscous is a must to add to your food supplies.
DID YOU KNOW?
The cranberry is a low-growing shrub also called the North American mountain cranberry or "atoca" in First Nations languages in Quebec. The cranberry fruit is recognized for its therapeutic qualities and its properties as an antioxidant.
1-2 servings
(Limited quantities)
Made in a factory where there are : peanuts, sesame, egg, soy, wheat