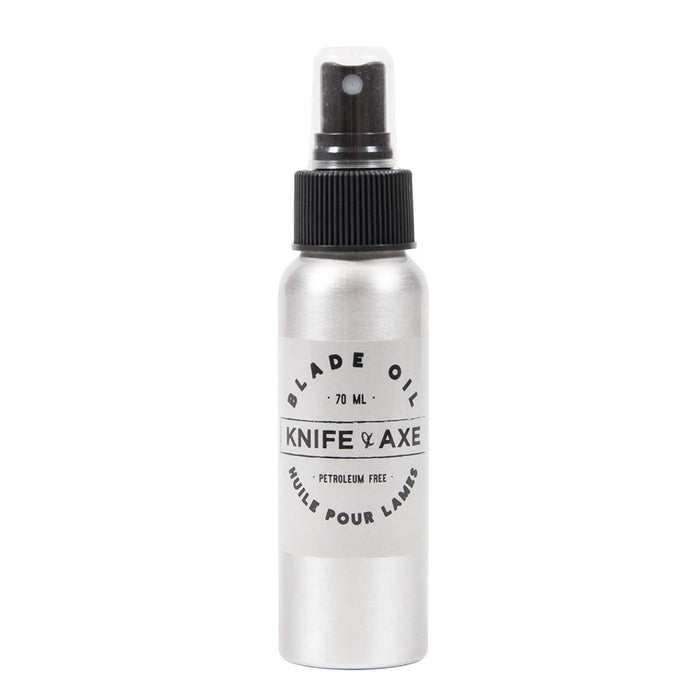 Knife & Axe Blade Oil - 70 ml
Bottled in small batches, this premium light penetrating blade oil is made with only the finest plant-based oils. Designed to protect against rust and corrosion, this easy to apply all natural product is odour-free, petroleum free, non-toxic, and bio-degradable.
70ml tin bottle with fine mist top makes application portable, easy and mess-free.