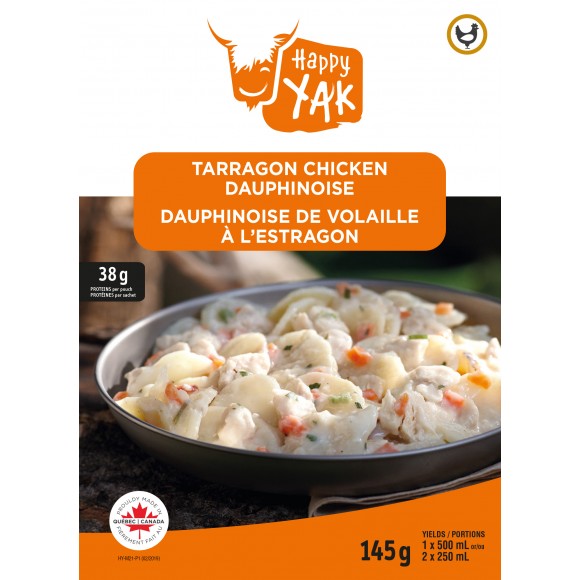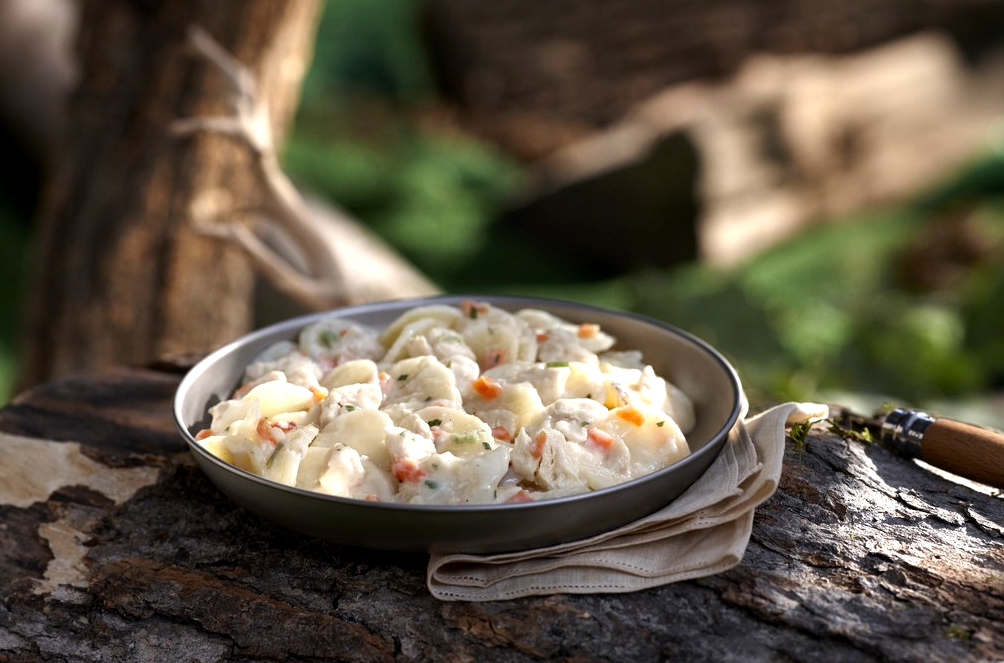 Happy Yak- Tarragon Chicken Dauphinoise
In the culinary arts, the word Dauphinoise refers to a French recipe for potatoes in which the potatoes are sliced, layered in a baking dish and then baked au gratin with garlic, butter and milk or cream. There are countless variations and ours is one you will fully appreciate with its tender chicken and dijonnaise.

May contain: Nuts, peanuts, sesame, egg, fish, sea food.
Made in Canada.