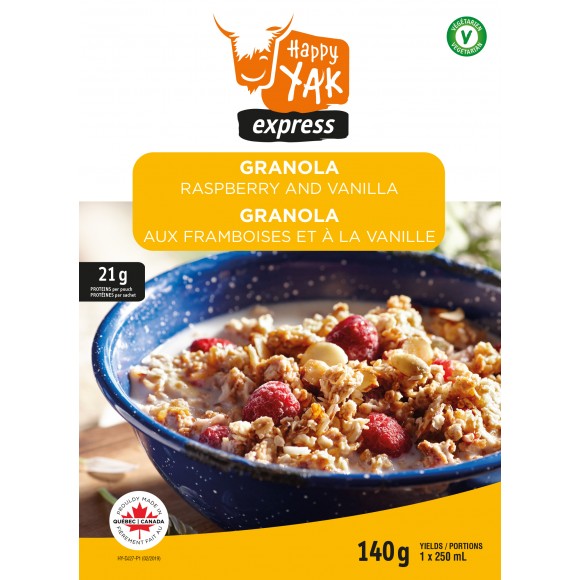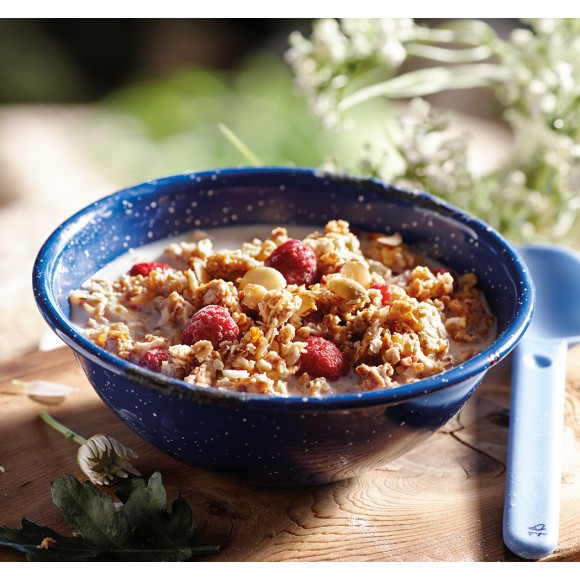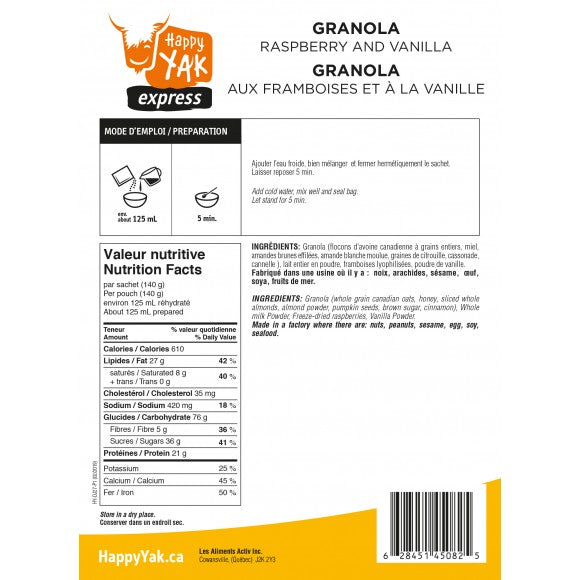 Happy Yak- Granola Raspberry and Vanilla
A blend of tasty ingredients that will delight young and old. Whether at breakfast or as a snack, a serving of granola is always comforting!
Granola (whole grain Canadian oats, honey, sliced whole almonds, almond powder, pumpkin seeds, brown sugar, cinnamon), Whole milk Powder, Freeze-dried raspberries, Vanilla Powder. 
Standard Preparation
Combine the cold water (500 ml/serving) and the contents of the bag in a pan. Mix well.
Bring to a boil, stirring constantly. Cook 1-2 minutes. Reduce heat and let stand for 10-12 minutes.
Express Preparation (for 1 serving only)
Add 500 ml of boiling water to bag. Mix Well.
Seal bag and let stand for 15-18 minutes, stirring once or twice.