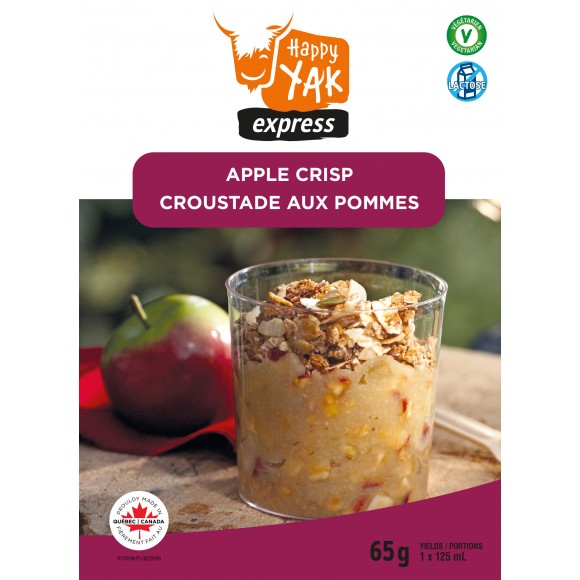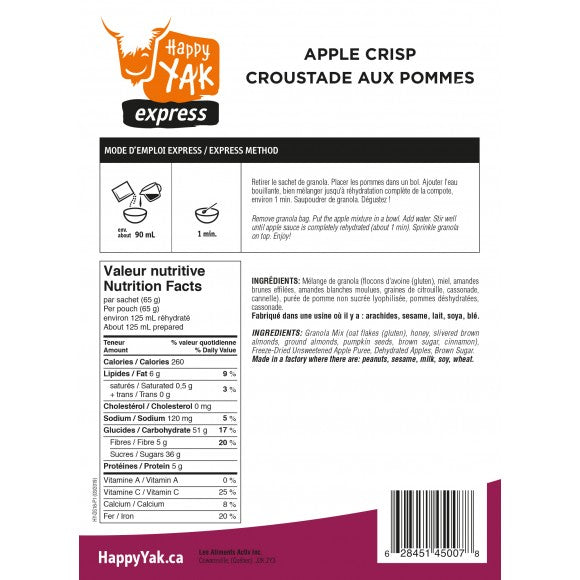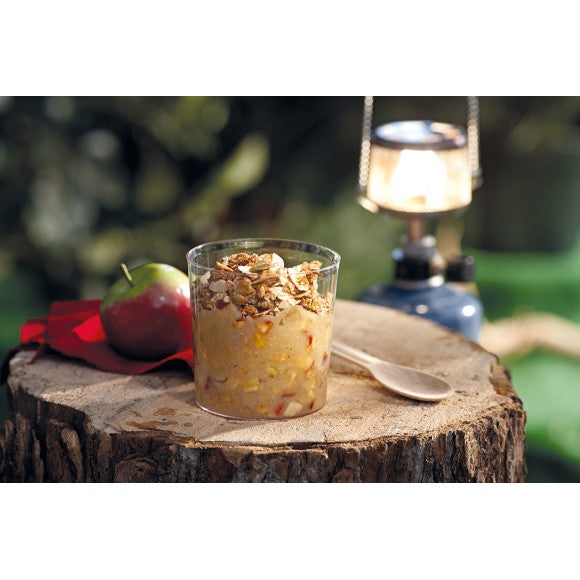 Happy Yak- Apple Crisp Freeze Dried Food
What better than an apple cobbler to impress your guests anytime, anywhere?
This delicious mix of crunchy granola sprinkled on our apple filling is a special treat. It has a delicate and slightly sweet taste, and complements a meal in a distinctive fashion!
Keep it in your pantry or backpack for any occasion.