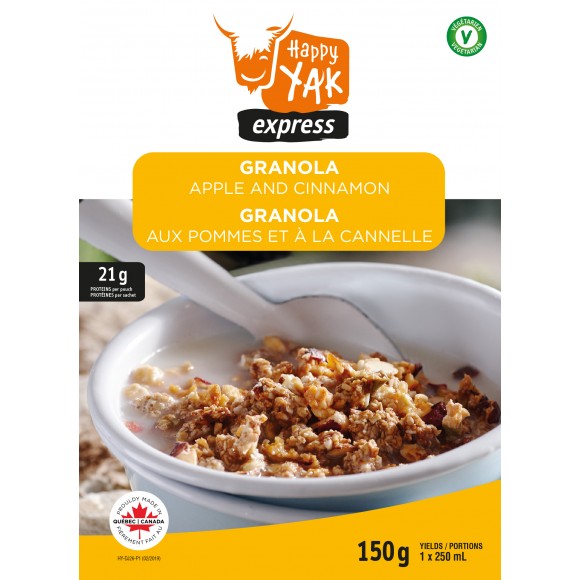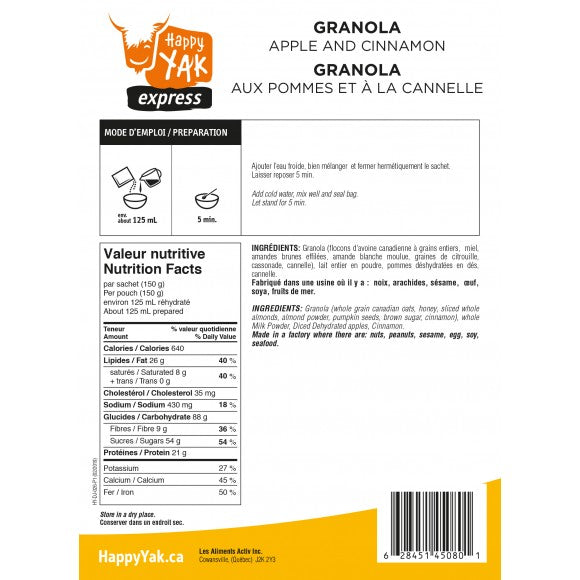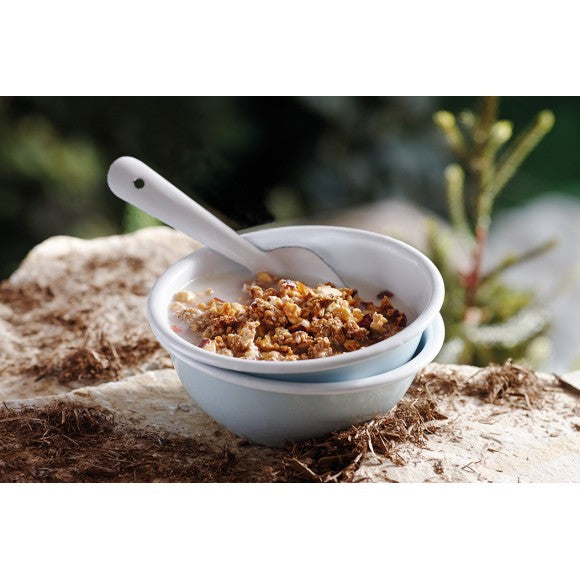 Happy Yak- Apple Cinnamon Granola
A blend of tasty ingredients that will delight young and old. Whether at breakfast or as a snack, a serving of granola is always comforting!
Granola  (whole grain Canadian oats, honey, sliced whole almonds, almond powder, pumpkin seeds, brown sugar, cinnamon), whole Milk Powder, Diced Dehydrated apples, Cinnamon.
Add cold water, mix well and seal bag.
Let stand for 5 min.