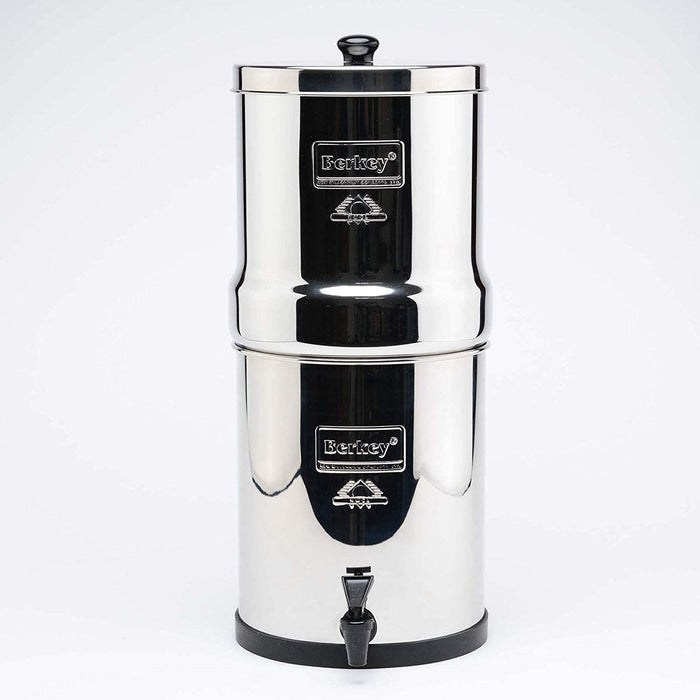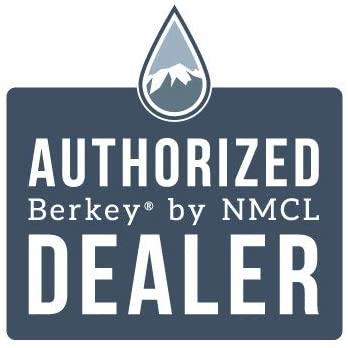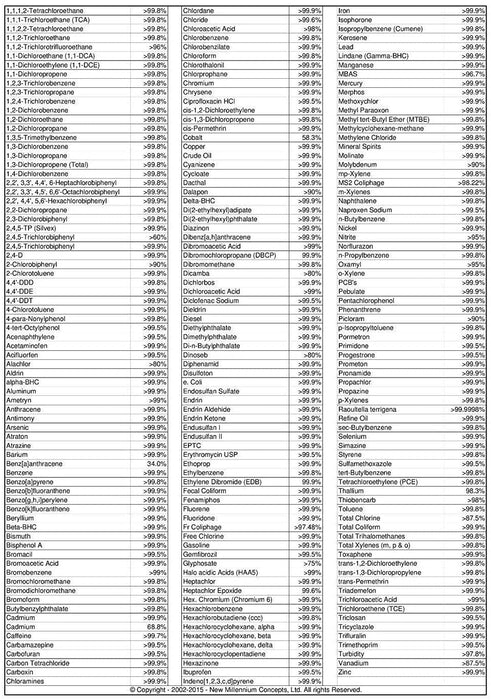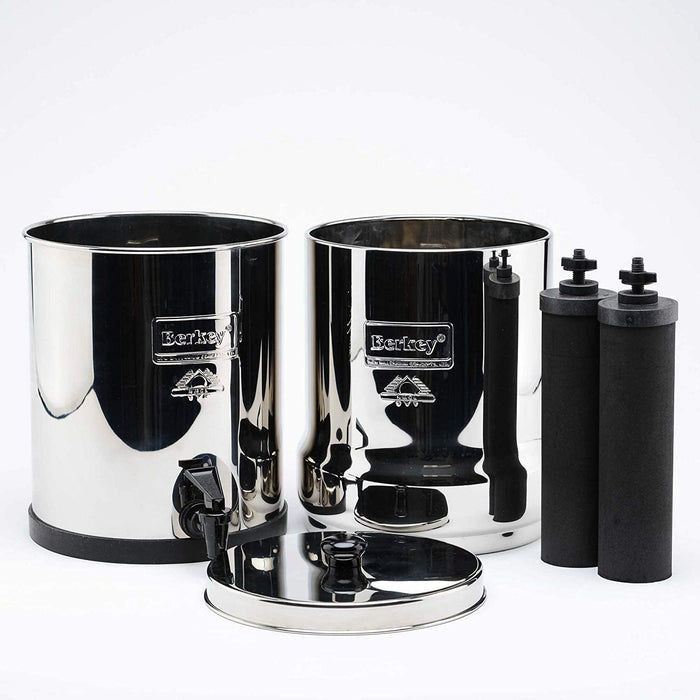 Berkey Travel Size Water Filter - 1.5 Gal
Berkey Systems are the World's Most Powerful and Cost Effective Personal Water purification Systems Providing Reliable and User-friendly Water Purification in Both Normal and Hostile Filtration Environments. Moreover, Berkey systems are capable of purifying both treated water and untreated raw water from such sources as remote lakes, streams, stagnant ponds and water supplies in foreign countries, where regulations may be substandard at best. So powerful, this system is able to remove red food coloring from water without removing the beneficial minerals your body needs. Perfect for everyday use and a must in hostile environments where electricity, water pressure or treated water may not be available.
The BERKEY-BT2X2-BB reduces the following contaminants:
Bacteria
Chemicals
Cysts
Heavy Metals
Lead
Mercury
Parasites
Pesticides
Total Trihalomethanes (TTHM)
Viruses
VOCs
| | |
| --- | --- |
| Package Qty | 1 |
| Used In Brands | Berkey |
| Manufacturer's Id | BT2X2-BB |
| UPC | 094922528247Â  |
| Actual Size (in) | 7.5 x 7.5 x 19.0 inches |
| Flow Rate (gpm) | 2.4 |
| Flow Rate (lpm) | 0.17 |
| Color | Stainless Steel Finish |
New Millennium Concepts, Ltd. (makers of the Berkey Systems) Warrants this product to be free from defects in materials and workmanship for a period of 6 months from date of purchase. Black Berkey purification elements have a two-year prorated warranty calculated in six months intervals. Not available to ship to California or Iowa.