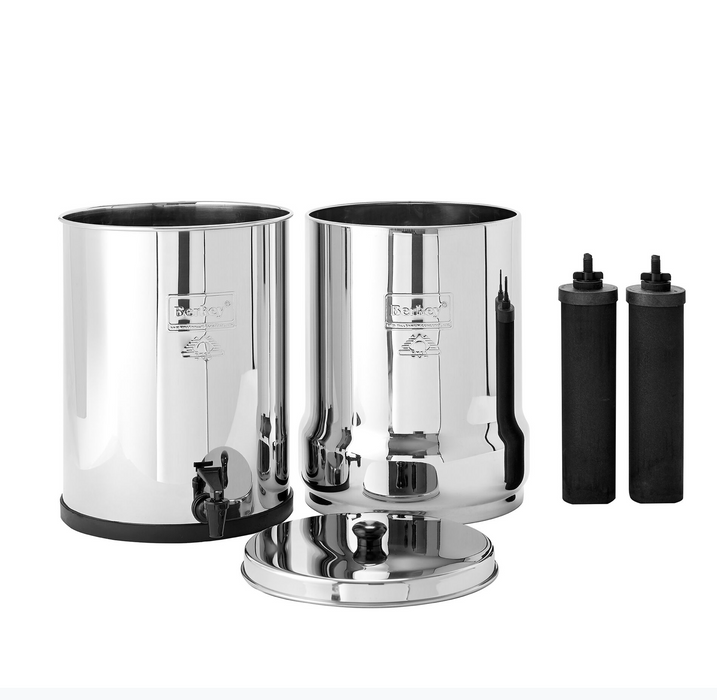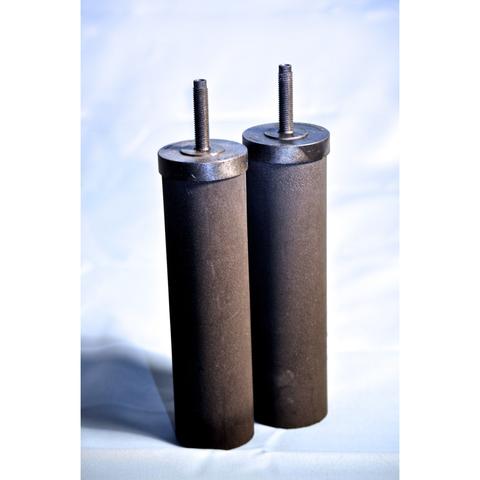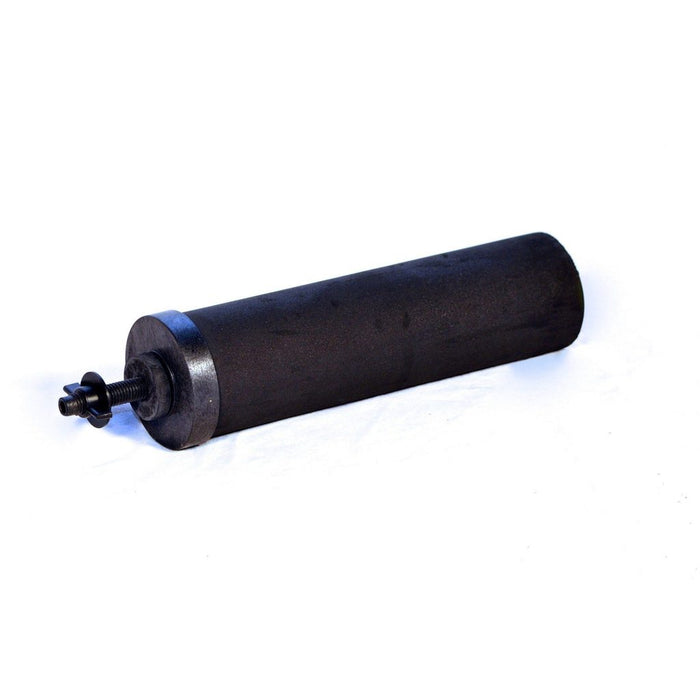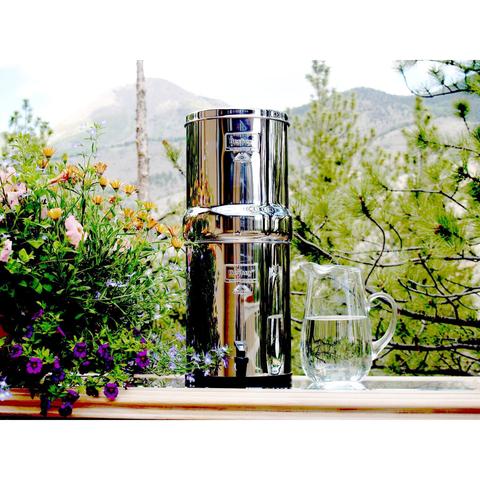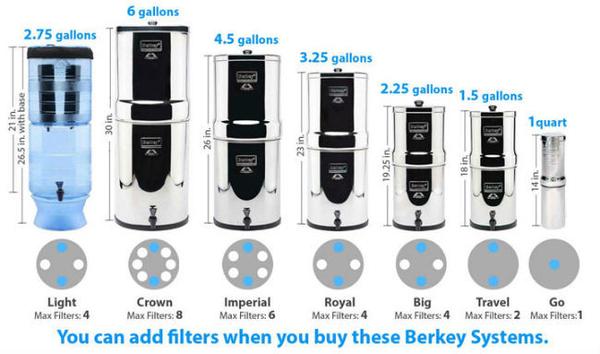 Berkey Royal Size Water Filter - 3.25 Gal
The versatile Royal Berkey water purification system is the ideal system for use at home with large families, travel, outdoor activities or during unexpected emergencies. This powerful system purifies both treated water and untreated raw water from such sources as remote lakes, streams, stagnant ponds and water supplies in foreign countries, where regulations may be substandard at best. Perfect for outdoor activities and a must in hostile environments where electricity, water pressure or treated water may not be available. The Royal Berkey system removes viruses, pathogenic bacteria, cysts and parasites and extracts harmful chemicals such as herbicides, pesticides, VOCs, organic solvents, radon 222 and trihalomethanes. It also reduces rust, silt, sediment, foul taste and odors and unhealthy minerals such as lead and mercury. This system is so powerful it can remove red food coloring from water without removing the beneficial minerals your body needs. Virtually no other system can duplicate this performance. Constructed of highly polished 304 stainless steel, the system comes complete with two Black Berkey purification elements and utilizes the latest technological advances. This system has a storage capacity of about 3.25 gallons (12.3 liters) and when in use it stands 23" in height with a diameter of 9.5". The upper chamber nests within the lower chamber for transport and stands only 15.25" in height. Configured with two Black Berkey Purification Elements the system will purify up to 4 Gallons (15.1 liters) per hour*. This system can be expanded to use four purification elements and is capable of purifying up to 8 Gallons (30.3 liters) per hour*.
12.3 Liter capacity (3.25 gallons), Good for a family of 4-6
Gravity feed system, just fill and walk away, no pumping required.
Long lasting purifying filters, very low cost of ownership.
Compacts down to almost half it's size for travelling.
High quality stainless steel, looks beautiful and will last for generations.
The Royal Berky reduces the following contaminants:
Bacteria
Chemicals
Cysts
Heavy Metals
Lead
Mercury
Parasites
Pesticides
Total Trihalomethanes(TTHM)
Viruses
VOCs
Specifications
SKU:RB4X2-BB
Height 15.25 Inches
Height in use 23"
Diameter 9.5 Inches
Weight 8 Lbs Empty
New Millennium Concepts, Ltd. (makers of the Berkey Systems) Warrants this product to be free from defects in materials and workmanship for a period of 6 months from date of purchase. Black Berkey purification elements have a two-year prorated warranty calculated in six months intervals. Not available to ship to California or Iowa.