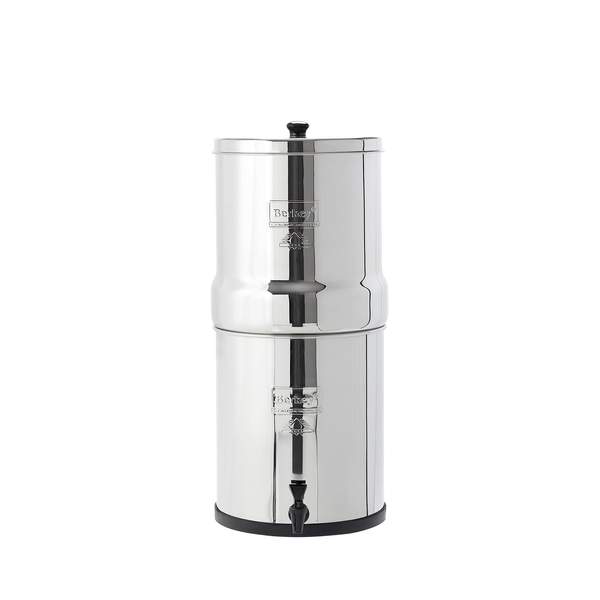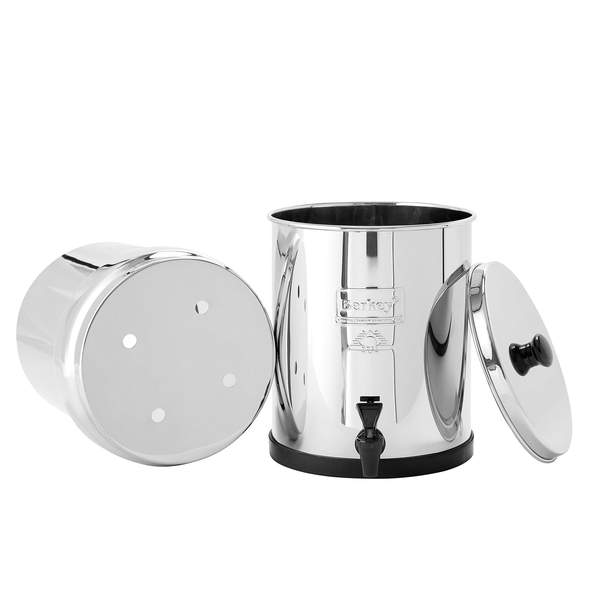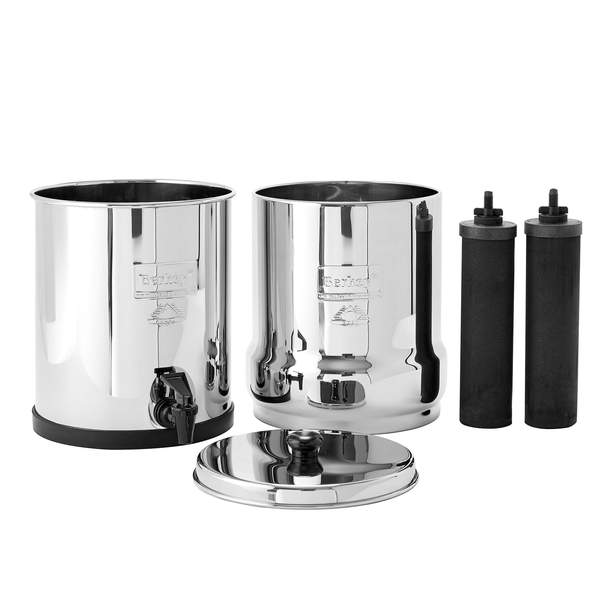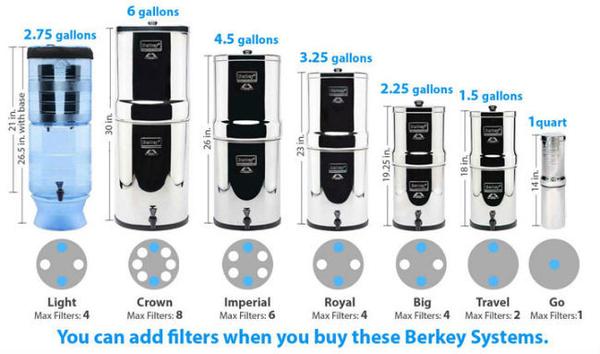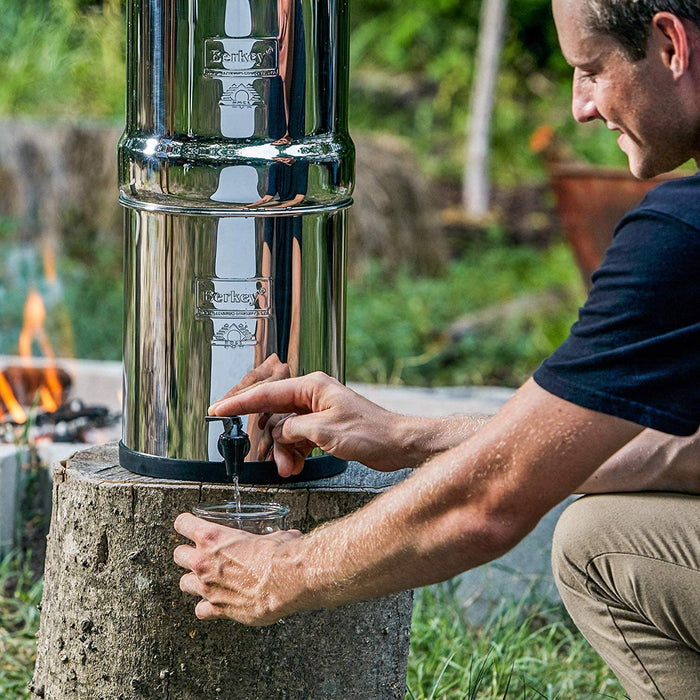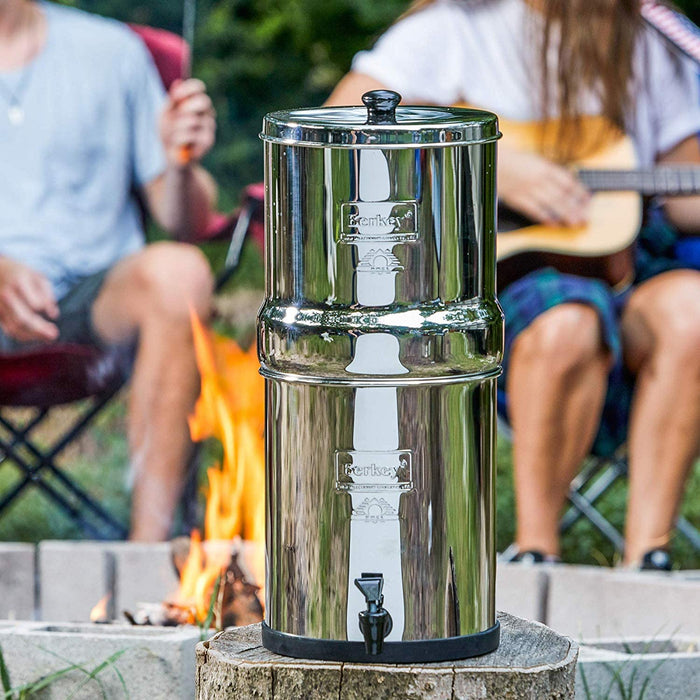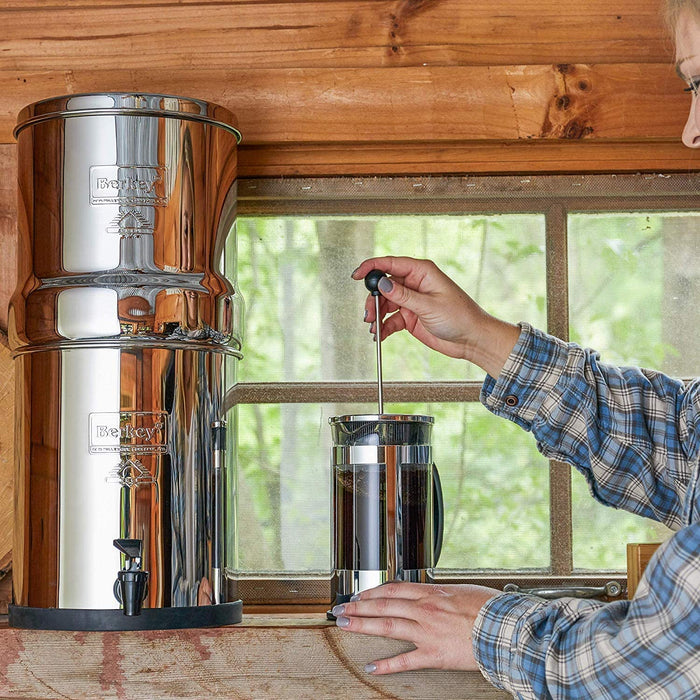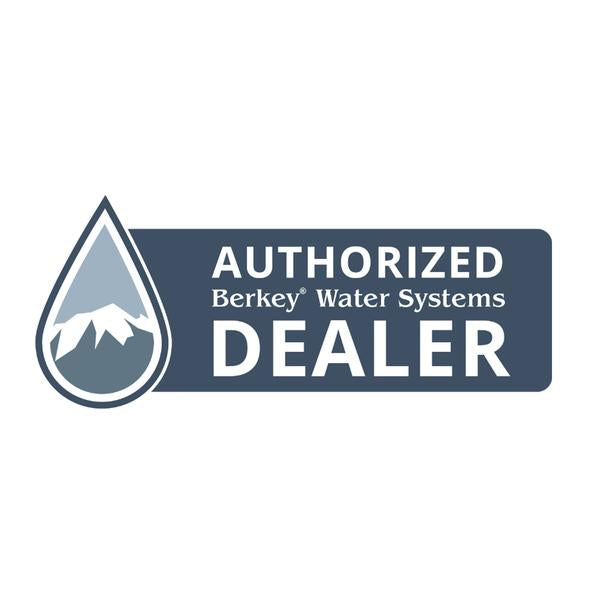 Berkey Big Size Water Filter - 2.25 Gal
Berkey Systems are the World's Most Powerful and Cost Effective Personal Water purification Systems Providing Reliable and User-friendly Water Purification in Both Normal and Hostile Filtration Environments. Moreover, Berkey systems are capable of purifying both treated water and untreated raw water from such sources as remote lakes, streams, stagnant ponds and water supplies in foreign countries, where regulations may be substandard at best. So powerful, this system is able to remove red food coloring from water without removing the beneficial minerals your body needs. Perfect for everyday use and a must in hostile environments where electricity, water pressure or treated water may not be available.
2.25 GALLON CAPACITY - The portable Big Berkey Purification System effortlessly purifies water for about 1-4 people each day. Add additional Black Berkey Purification Elements (the Big Berkey System can hold a maximum of four) to increase the flow rate. The system is just 19.25" tall and 8.5" in diameter.
POWERFUL PURIFICATION- Berkey systems equipped with Black Berkey Purification Elements purify water—not just filter it—by addressing over 200+ contaminants in tap water or raw, untreated freshwater sources like ponds, rivers and streams.
ECONOMICAL, LONG-LASTING- A pair of Black Berkey Purification Elements lasts for up to 6,000 gallons before needing replacement. Each additional pair of elements (sold separately) adds an additional 6,000 gallons of purification power to your system. Black Berkey Purification Elements average just 2 cents per gallon of purified water.
INDEPENDENT TESTING- Berkey by NMCL uses several independent third-party labs to test a broad range of potential contaminants and conducts Extreme Testing for lead and PFCs in order to show the effectiveness of our Black Berkey Purification Elements.
DRINK CONFIDENTLY VIRTUALLY ANYWHERE- No electricity, tools or plumbing required. Travel the world, prepare for emergencies, and take control of your family's everyday drinking water with your Berkey gravity-fed water filtration system with Black Berkey purification elements. Enjoy delicious, nourishing water from the leader in gravity-fed water solutions.
New Millennium Concepts, Ltd. (makers of the Berkey Systems) Warrants this product to be free from defects in materials and workmanship for a period of 6 months from date of purchase. Black Berkey purification elements have a two-year prorated warranty calculated in six months intervals. Not available to ship to California or Iowa.
Big Berkey comes with 2 Black Berkey Purification Elements.