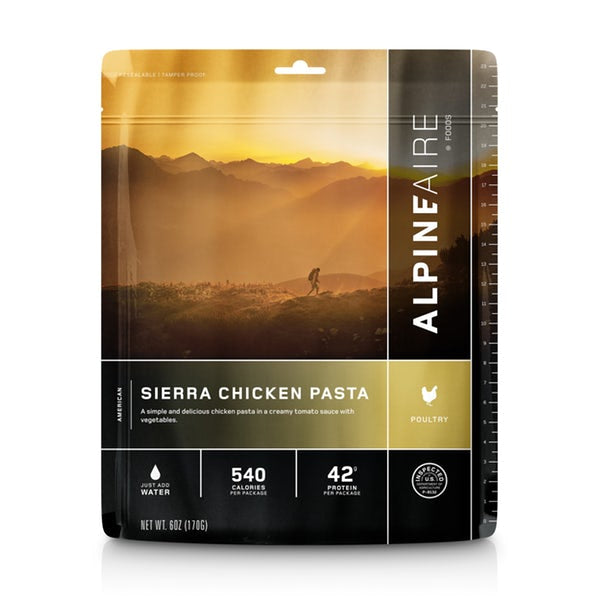 AlpineAire Sierra Chicken Pasta
After you've set up canp, sit down to this simple to prepare delicious chicken pasta in a creamy tomato sauce with vegetables.
No cooking required, just add boling water.
New packaging clearly shows allergens and nutritional information, and has a graduated scale on one side, so you can gauge how much water to add to your meal.
Ingredients: instant pasta [durum semolina (enriched with niacin, ferrous sulfate, thiamine mononitrate, riboflavin, and folic acid)], cooked freeze-dried diced chicken, tomato powder, potato starch, whey powder, freeze-dried sweet corn, onion granules, instant nonfat milk powder, low sodium salt, garlic granules, sliced mushrooms, mixed red and green bell pepper, and basil.