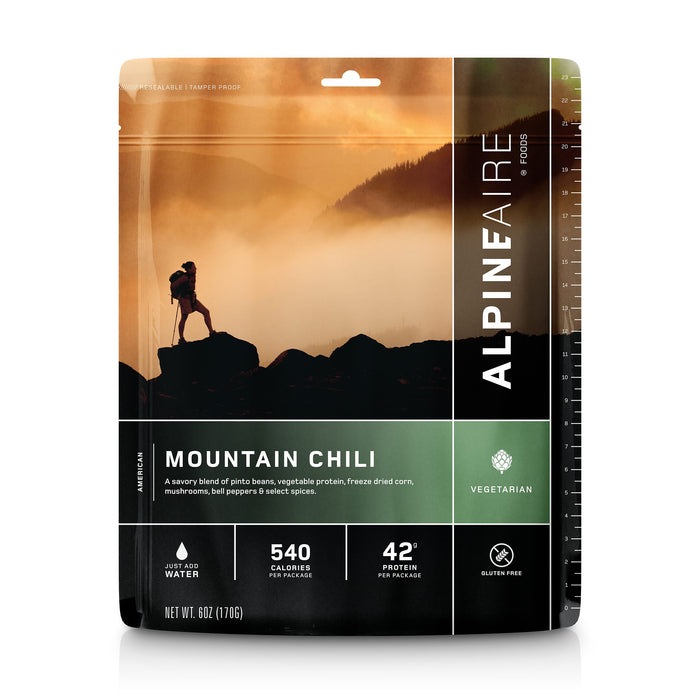 Alpineaire Mountain Chili | Freeze Dried Food
Excellent for ski touring or climbing when you want a nutritious savoury meal. Pinto beans, vegetable protein, freeze dried corn, mushrooms, bell peppers and spices, all cook up with minimal prep time and utensils.
New packaging clearly shows allergens and nutritional information, and has a graduated scale on one side, so you can gauge how much water to add to your meal.
No cooking required, just add boiling water.
Ingredients: crushed pinto beans, caramel coloured textured vegetable protein (soy four), tomato powder, corn meal, chili powder, freeze-dried sweet corn, low sodium salt, mixed red and green bell pepper, chopped onion, sliced mushrooms, garlic granules, cumin seed, oregano, and basil.