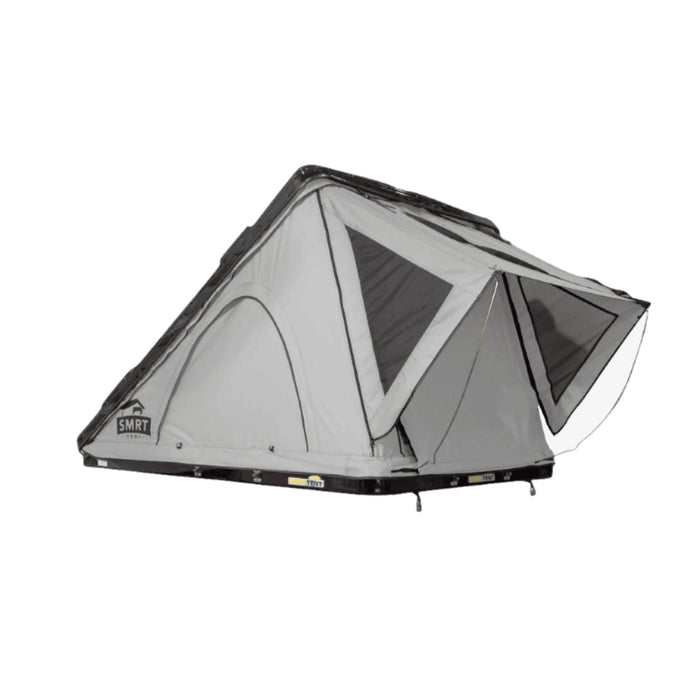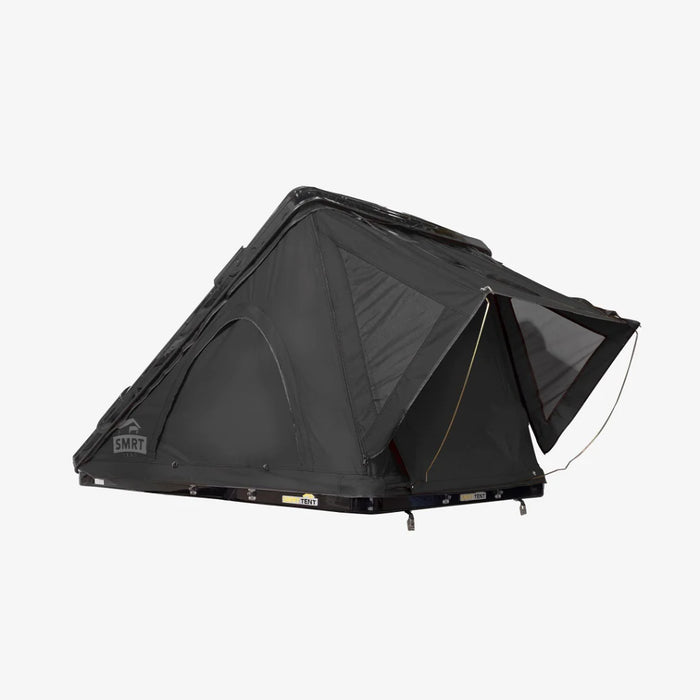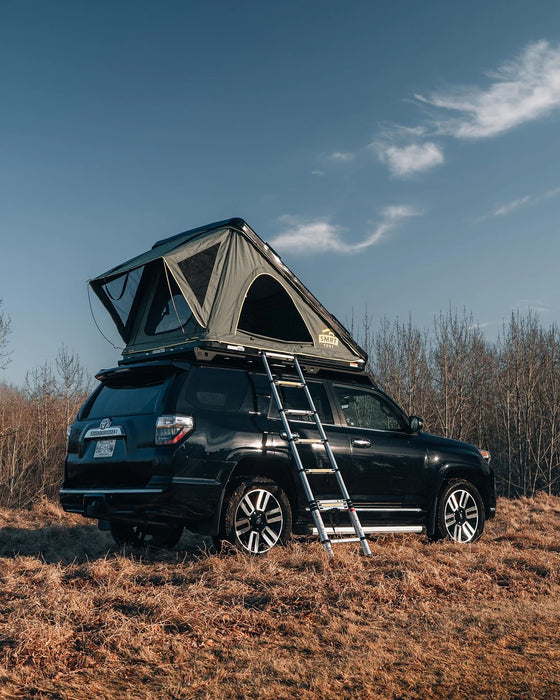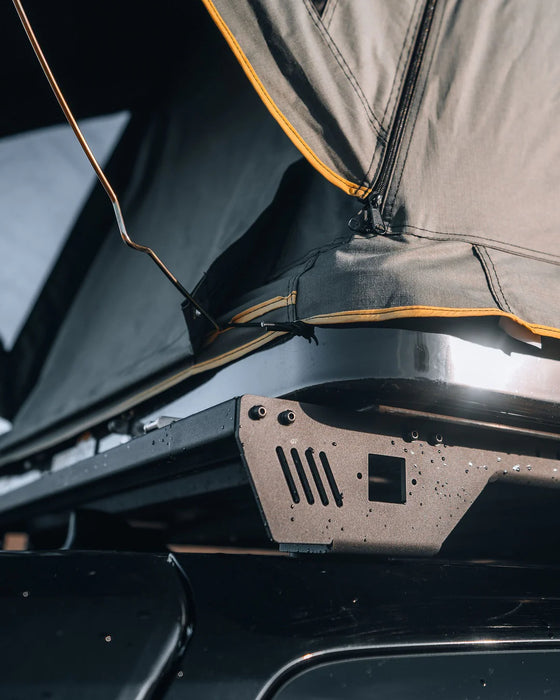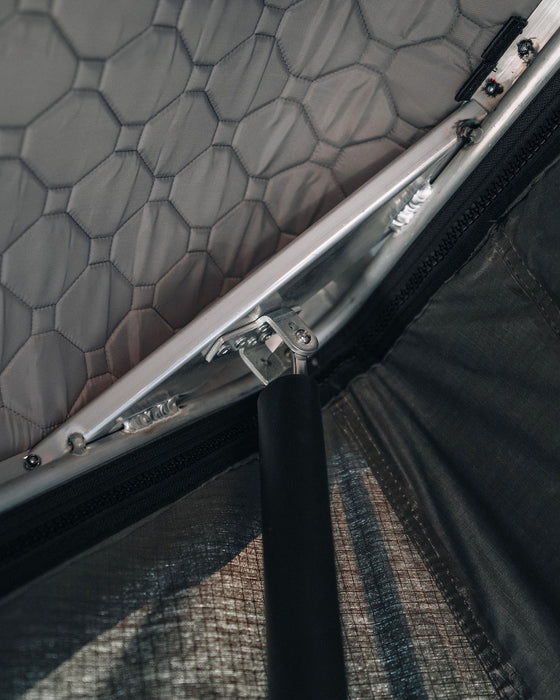 Shipping only to USA and Canada. Shipping rates are provided at checkout.

Coupons and discount codes cannot be used on this item!
Easy to use and versatile!
The Sky Loft, built for most roof sizes and weight carrying capacities. Get all the greatness of a hardshell in a lightweight package that fits on the smallest cars or the biggest trucks and everything in between. This tent is exceptionally quick and easy to open and close, the fastest and easiest in our lineup, spend more time doing what you set out to and less time setting up camp. With the Sky Loft, there's the added bonus of some storage room inside, leaving room for some bedding in the tent when it's packed up.
Light Weight and Durable
The tent's upper and lower shell is made from an impact resistant injection moulded ABS plastic and an aluminum frame is added to the lower shell for rigidity and support while keeping the weight down. To provide durability and longevity, the upgraded mounting tracks are made from strengthened aluminium and the three built in ladder mounts are braced to the boxed aluminium frame, which offer multiple entry points to use with the aluminum telescopic ladder. Comes with all stainless steel installation hardware.
Sleep Comfortably
The inside of the shell features a quilted polyester fabric on the top and bottom, this removes the need for an anti condensation mat and assists with four season camping. The tent fabric is made from a 280 gsm polycotton ripstop canvas for breathability. All openings come with both canvas and mesh windows for ventilation. The Sky Loft features an elastic cord to gather the tent fabric creating ease when packing up. Sleep comfortably on a high density EPS open cell foam mattress that provides comfort and water resistance, it is firm to the touch yet adaptive to your body. The removable mattress cover is made from cotton for durability, moisture control and ease of cleaning.
Included with the SKY LOFT
8 ft. 7 in. Telescopic Ladder
3" Upgraded High Density Foam Mattress
Mattress Cover
2 Shoe Bags
Stainless Steel Installation Hardware
Canopy Tension Poles
Features:
Outer shell features three mounted ladder brackets for multiple entry points
Aerodynamic shape when closed, with the lowest point when closed measuring 7" and the highest measuring 11.5"
Features one functional canopy and tension poles at the rear entry way
Tent shell made from recyclable ABS plastic
Mesh panels for all entrances provide ventilation and air flow
The included telescopic ladder can be adjusted to many heights
Quilted upper and lower inside removes the need for an anti condensation mat and aids in 4 season camping
2 internal pockets for storing flashlights, cell phones and other camping accessories
Large internal mesh storage pocket on the ceiling of the tent
Removable mattress cover for easy cleaning
Extremely quick access, push up from the middle, and let the struts take over
Features an elastic cord that pulls in fabric as you close for easy, seamless pack-up
Technical Specs:
| | |
| --- | --- |
| Sleeping Capacity | 1-2 |
| Outer Shell Dimensions | W: 54" x L: 84" x H: 7" |
| Outer Shell Highest Point Closed | 11.5" |
| Open Height | 54" |
| Highest Point Inside | 48" |
| Weight | 147 lbs |
| Mounting Track | W: 22" x L: 67" |
| Mattress Dimensions | W: 52" x L: 82" |