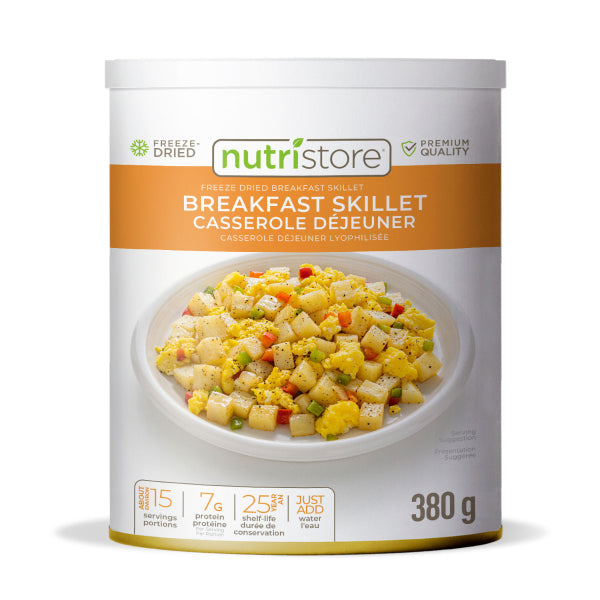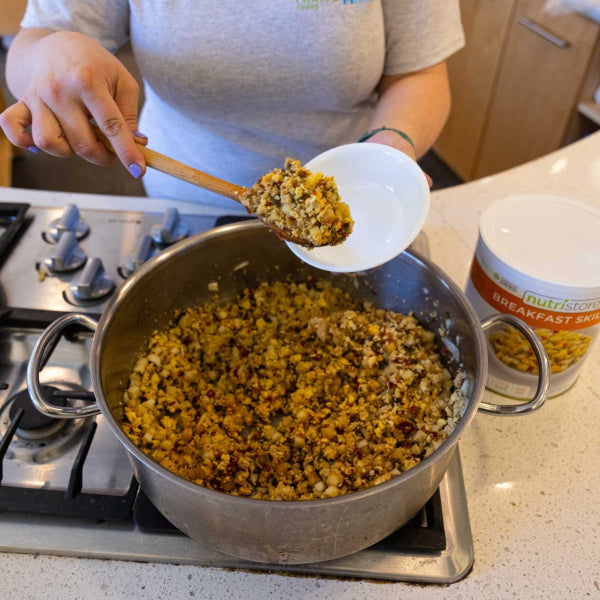 (#10 Can) Nutristore Freeze Dried Breakfast Skillet
Nutristore™ Breakfast Skillet is packed with potatoes, scrambled eggs, bell peppers and onion to create a delicious breakfast you can feed to your family and friends!
Nutristore's goal is to bring meals with necessary nutrients and calories along with a great taste to your emergency storage, quick meal solutions for everyday or even your back country trips! With easy prep, this is an ideal addition to any pantry!

Great item for long term emergency food storage and camping trips.

Approximately 15 Servings

7 grams of protein per serving

Vegetarian

Fast preparation

Up to 25 year shelf life
Preparation Instructions:
1. Open can and remove oxygen absorber
2. Boil 5 cups of water in a large pot
3. Add the contents of the can to the boiling water
4. Remove from heat, stir well, cover and let stand for 10 minutes
5. Stir and serve

Single Serving Prep Instructions
1. Mix the components well
2. Add 1/2 cup of dry mix to 1/4 cup of boiling water
3. Follow steps 4-5 above