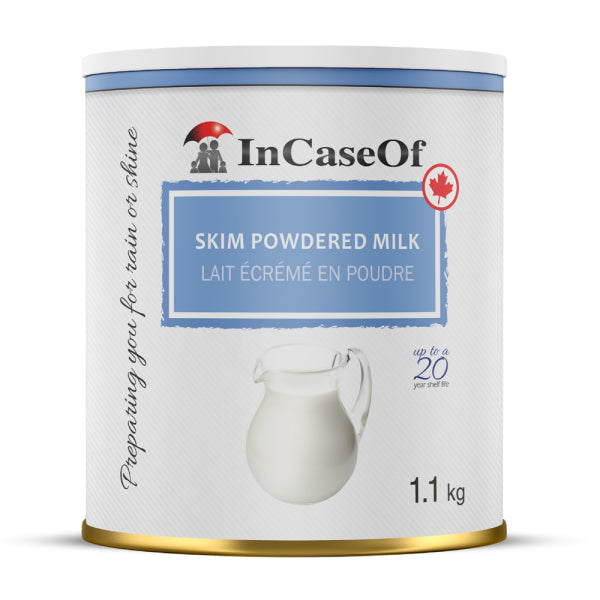 (#10 Can) In Case Of Instant Powdered Skim Milk
Instant Powdered Skim Milk is a delicious way to bolster your nutritional intake; with a 20 year shelf life, it'll always be ready when you want it!
Once prepared, this 100% Canadian milk can be used for drinking, baking, cooking, and rehydrating other freeze-dried meals. Additionally, milk's high calcium content helps keep your body strong so that you have the energy and capacity to respond to any emergency.
Features:
Shelf Life up to 20 Years
44 servings
Smooth texture once prepared
Rich with Protein, Vitamin A, and Vitamin D3
Ingredients:
Skim milk powder, Vitamin A palmitate and Vitamin D3.
Allergens: